As the Noah's Jungle Development team gets ready to realease a new revision of the game and start our marketing drive, we would once again like to thank the more than one hundred people that have already downloaded Noah's Jungle.
We have had some very useful feedback and had some bugs brought to our attention by the awesome IndieDB community. Many of your concerns and ideas have been added to our work list and filed away for later releases.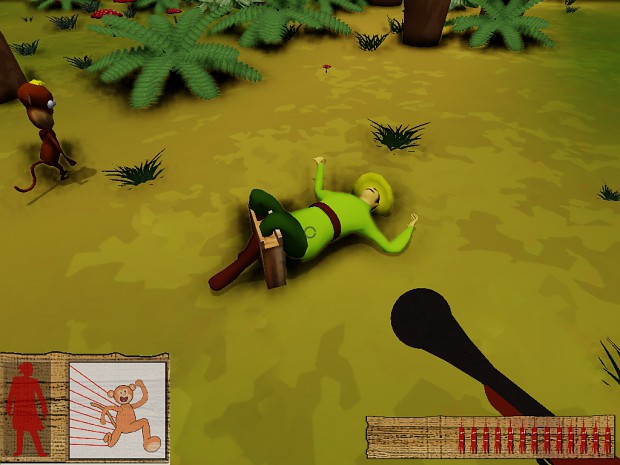 File this one under... 'Known Bugs'
Get ready to start seeing Noah's Jungle around your other favourite parts of the internet, because the team is gearing up to send out our press release to other indie games news sites. We will post a copy of the press release/kit up here also, for those that are interested.
In the meantime, would anyone like to suggest respectable, interesting and down right awesome websites we should contact?