Update: 27/02/2015
I haven't updated the message here in a wile, And since i'm on now I thought i'd take the time to quickly let everyone know, That work is still moving smoothly
The past couple of days i've been adding textures needed for E2M2
Recently I corrected weapons select numbers
Last night I adjusted the health of the cacodemon and pinky,
And i've been playing about with player speed
I'll try and keep this updated more often sorry for the delay
Message from Brent about the release of 1.2 :)
Although we announced the release of version 1.1 just a few days ago, we are releasing Pre-Beta v1.2. I felt there was a few minor things I needed to address rather than put them on hold till we have created new content for our next milestone release.
There are many new features that have been introduced since Pre-Beta v1.0, for more information checkout our development section in the forums.
Without further ado, here is the download for Pre-Beta v1.2.
Doom Reborn Pre-Beta Version 1.2


Download Pre-Beta Version 1.2 from www.DoomRebornGame.com
Fan Videos
TheBowserite23
GxGaming\Simo K


GxGaming\Simo K

The new release is finally here
We really hope yous enjoy :)
FIX
But i've put a how to fix guide for the precompressed texture graphical issue that people have had in videos of current versions in the past, It hasn't been enforced off but I believe it maybe should be, I've never found the idtech4 feature helpful not even in the past (2004)
It's a Picture guide of how to fix in game and long term fix even if you delete your DoomConfig.cfg for any reason
Doomreborngame.com

You can also few the full changelog for the release from the progress section on the forum here
Doomreborngame.com
Doom Reborn Pre-Beta Version 1.0
(Filesize 224MB)

Don't forget if your looking for other Doom Related mods check out DoomDB Group Page :)
DoomDB - The Official Doom WAD Sharing Group!

Fan Videos
ModInformer
ModInformer added the original Doom sounds into Doom Reborn for himself :)
Scottish Geeks
Scottish Geeks has a quick look back at the original Doom :)
Bounty
GxGaming\SimoK
SPOILER ALERT SIMOK FINDS A FEW OF THE EASTER EGGS
(But Not All)

GxGaming\SimoK
SimoK has done another awesome video and i'm glad I came across it
so early :)
But
I need to point out that SimoK has done his own tweaks in the video (As he states himself, small update)
Hes added coloured highlights to the fonts, Tweaked key cards,
Not played using the "DoomReborn.exe" and what appears to be
a few other little things to player feel to suit his style,
I encourage tweaking settings to suit yourself, And im glad Brent hard-codded the
console to always be allowed which is handy for this :)
But just so everyone knows, some of what you see our not new changes
in this version
and some are left out
Message from video
"Doom Reborn [Pre-Beta v1.0] Full Game-play
Includes:
4 Levels of (DooM 2)
9 Levels of (DooM)
Mod Download Link - Moddb.com
i made a very small update for Doom Reborn Pre Beta v1.0
Download GX Update"
SPOILER ALERT SIMOK FINDS A FEW OF THE EASTER EGGS(But Not All)

Just found another video from
SEDOI ZADROT
Unfortunately I don't speak his language but it is funny :D
It's a shame he didn't do a full playthrough
I would've loved to have seen that :D
Michal DST
Quick play through E1M1


Jon Schneider
Quick play through E1M1
Luke Watson
Quick look at Doom Reborn E1M1 and bit of E1M2



Michael Asire
Quick playthrough of Map01-Map03



Zaiah_D
Discusses his first impressions :)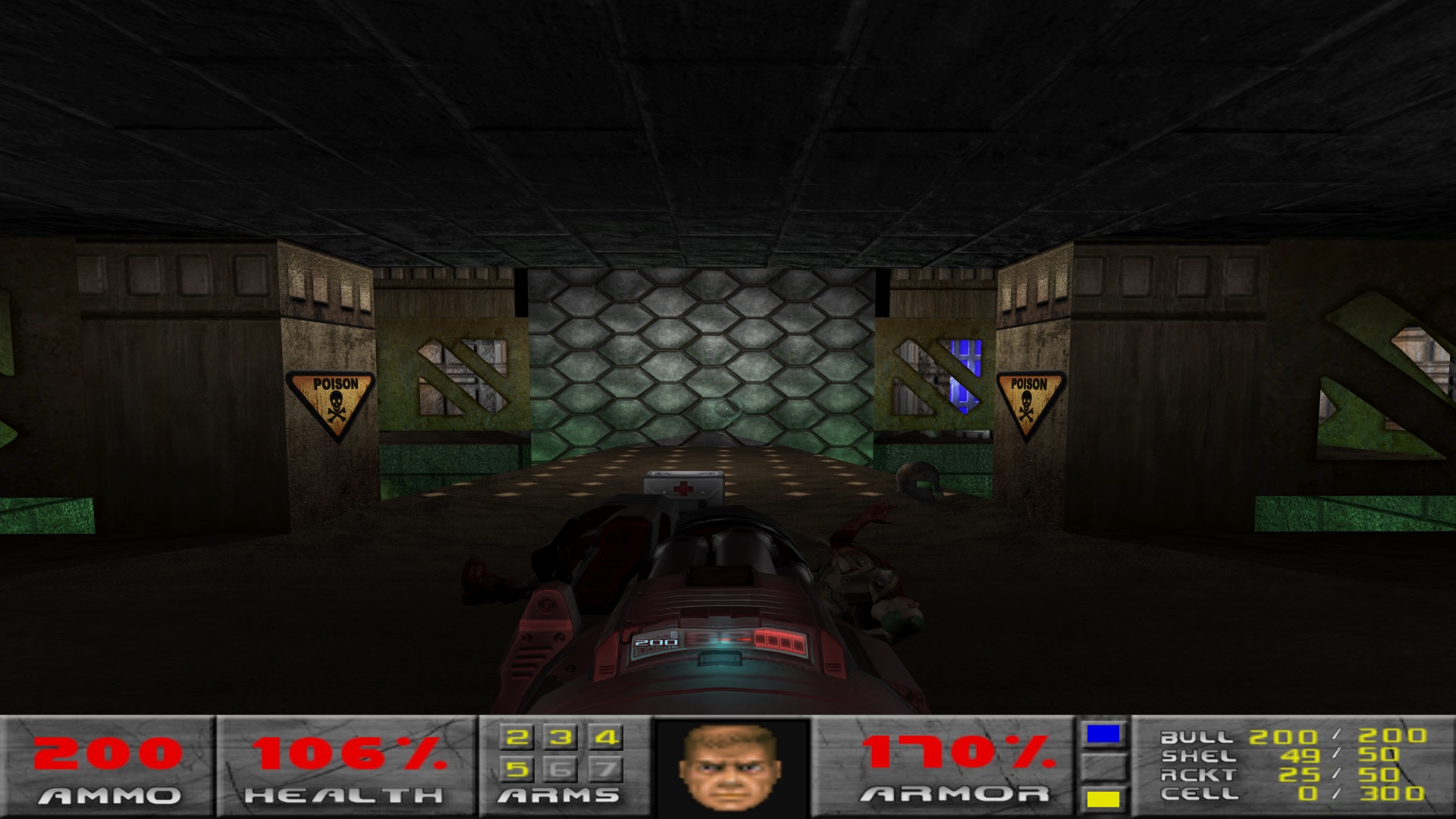 checking this now
but thanks to EarthQuake.fuzzylogicinc.com for sharing the story today,
Right now I only know Blade Yautja, Doom Reborn, and Renegade X are in it
Going to be a good watch while I work away today :D
Copy of Read Me
--------------------------------------------------
Doom Reborn Mod
Pre-Beta v1.0
www.DoomRebornGame.com
www.Moddb.com/mods/DoomReborn
--------------------------------------------------
- Setup
Using our new installer simply just select your Doom 3 folder and click next
Example "C:\Program files\Doom 3"
After the install has finished you'll have the option to place a shortcut to the "DoomReborn.exe" on your desktop
- Launching the Mod
Brent has made many code fixes and changes that will only work with the new DoomReborn.exe
and gamex86.dll
Like last time this is the new method to launching the mod and for now on
You should always been using the DoomReborn.exe found in the Doom 3 folder
Example "C:\Program Files\Doom 3\"
- What's New:
All textures have been updated and a new water shader has been added based off the nukeage shader
2 new levels E1M9 And Map31
Missing secret in Map01
All levels have had Polishes made to them and various fixes
New easter eggs in E1M7-8-9 Map01 and Map03 Weapons have been slightly more centred
Blood, Bodies, and bullets marks now stay
Most weapons have been updated in various ways
Shotguners no longer shoot you across the room if standing right in front of them
Imps and pinkies no longer drastically knock the player back when swipe\biting No Fall Damage
And probably a couple more things :)
Menu fixes\updates
Music volume control fixed
Restart Menu updated
Restart after you die fixed
New mouse for the menu
And probably a couple more things :)
- Found a bug:
If you have found a bug in the mod please let Us know so we can fix it, Contact us at
www.DoomRebornGame.com
or
Credits:
Michael Hanlon (>>GameHacKeR<<) - (Current Leader, Mapper,Texture Artist, Other Odd Jobs)
Brent de Carteret - (Project Founder\Co-Leader, Coder, Web design, Object modeler, Mapper)
Play Testers:
Dr_Penguin
Past Contributors:
Apz Feak - ( Texture Artest, Map Object Modeler, Item modeler, Monster/weapon Skiner)
Pablo_messier - (Mapper)
Neurological_1 - (Music)
Lab_Rat - (Mapper)
Stine - (GFX Artest)
Gazz - (Managing Support)
Striderdm1 - (Tester) Old Member
Cristiano Salvati - (Music) E1M5 Sample