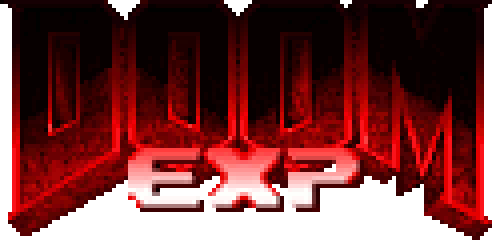 Info
Doom Exp v2.2 will introduce different weapon firing modes. You will be able to switch in-between them with a designated keybind. Also many new ammo upgrades are now available for you arsenal. See changelog for more detailed information.

Changelog v2.2
Pickup magnet upgrade added.
Armor-piercing pistol rounds upgrade added. (shotguns now get the incendiary upgrade)
Pistol silencer upgrade added.
Grenade launcher shotgun upgrade added.
Dragon breath super shotgun upgrade added.
Chaingun pulse rounds upgrade added.
Chaingun shield mode upgrade added.
Rocketlauncher heatseeking rockets upgrade added.
Rocketlauncher mini nuke upgrade added.
Plasmarifle argent powered upgrade added.
Plasmarifle stunbomb upgrade added.
BFG9000 tracking ball upgrade added.
Invulnerability power node price increased.
The Zombiefodder replacement for Zombiemen will now spawn 3 instead of only 1.
Buy menu rearranged. Sadly there is only so much I can do with MENUDEF scripts.
Collision problem with some projectiles on lootboxes fixed.
Increased ammo usage for plasmarifle altfire.
Fixed Machinegunguy not dropping loot on chainsaw altfire kill.
Monsters drop armor pickups when taking fire damage.
Added "Fix Weapon Bug" command in Doom Exp Settings. (Cause I'm too lazy to fix the actual script and it also isn't a very common bug)
Added particle trails to BFG Ball.
Fixed decapitation spawn height to match up better.
Added Tracer On/Off switch to the Doom Exp Settings. (To increase performance for android users)
Added Power Node giver Normal/High switch to Doom Exp Settings.
Completionist now also rewards you with additional XP.
Flak shield upgrade added. (Reduce self-inflicted explosion damage)
Asbestos armor added. (Fire resistance)
New crosshais added for different altfire modes.
Feel free to join our discord server for exclusive info or to share your thoughts and suggestions. If you are experiencing problems you might get a faster response there as well. Also get early access to development builds of the mod.