Fossil Hunters!
The title says it all – we believe that Dinosaur Fossil Hunter is finally ready for playtests! This is why we're opening registration!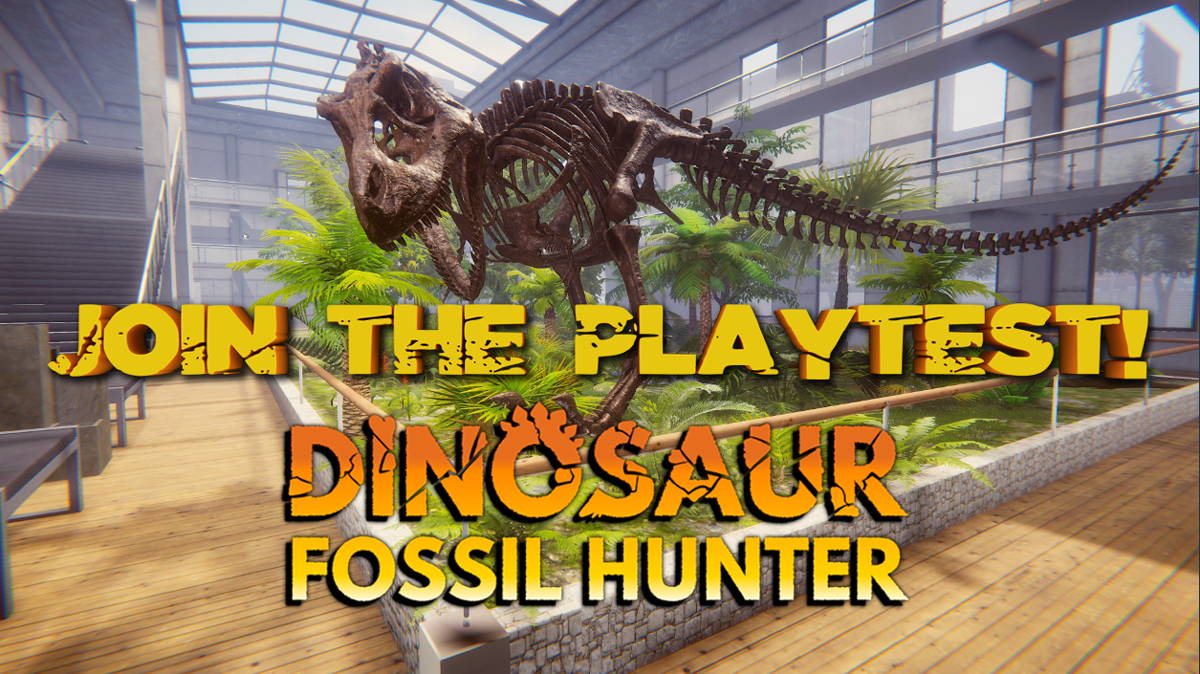 If you'd like to be our tester, press the banner above to go to Dinosaur Fossil Hunter Steam page and then press Request Access button right here.

Once you're signed up, all that remains is to wait until the registration is closed – this is when you'll receive an email with an invitation!
Once you're done playing, make sure fill out THIS FORM. Your feedback will help us improve the game for the release!
Thanks for your time!
Best Regards,
Dinosaur Fossil Hunter Team