Welcome to the first Development Update, going to short one this time, just letting everyone know what going on here behind the scences.
Current development has been slowed a bit, due to the launch of Rome 2 (which I believe most of you are playing or want to play) and travelling (Mod Leader is currently away). While it is a bit slow, it doesn't mean the mod is dead and there is no development going on. We are still revamping the current unit roster to a more historical based unit types (and models). A few preview images have already been posted in Images, be sure to check them out if you haven't already. We plan to complete and release the base revamp sometime near the end of September/start of October.
Here's a preview of the new Heavy Infantry model(Upgrade 1) (Reminder: Everything shown here may be different from what the release will be, these models are NOT final)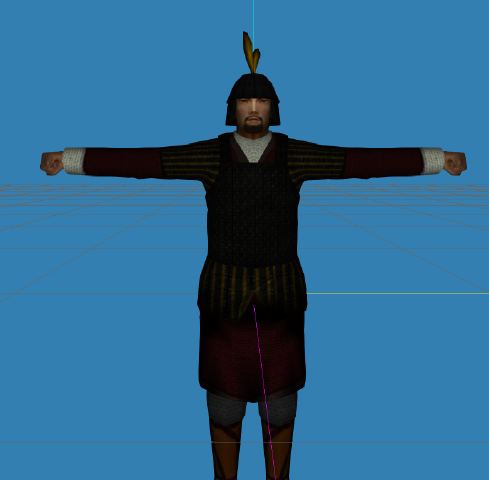 Patch 7 has also been released on August 28th, 2013 (a combined patch). You can download it here along with the latest hotfixs for it.
Also a slight hint of things that we will open up in the near future is expand notification of updates/patches. We plan to open up a Twitter option which we will post updates/patches as soon as come out. On this page, we will be posting montly Development Updates, Recruitment Updates, as well as major news updates (EDIT: After some reconsideration, we have decided that we WILL be posting patch updates). If you have any questions about the mod or have any suggestions, please post it in the comments below.
That's all for this development update, be sure to stay tuned to the next update (sometime near the end of September/beginning of October)
The Blade That Was Broken
Modeller/Skinner
ModDB Page Manager