Until now I've only posted general updates and info, ingame screenshots and generic plans.
What if this time I'm going to explain you how part of roman garden (the most important and iconic part of the next update) came to life, the references and the idea behind it?
I'm sure this can be of interest to you people, especially the ones wanting to become environment artists, exterior designers or just simple designers.

- All the screenshots in this post are taken from the Creation Kit -
NON MULTA, SED MULTUM

After gathering/converting a lot of meshes and textures I asked my self: what do I want to create? a standard ancient garden or a monumental garden?
After some thought and after checking the resources that I had, I quickly realized that a monumental garden was the way to go. I always loved that type of gardens, they emanate a sense of classicism and beauty: just what I was looking for.
For a quick reference check these two link: Valsanzibio Gardens / Villa Barbarigo
The first structure that came to life "on its own" (it was really natural) was the entrance to the fallen domus. Heavily inspired by the church facade that I love the most: Santa Maria Novella in Florence, finished around 1520 and based on the structure of the Pantheon in Rome.
I admit I was influenced by the fountain of piazza Madonna de' Monti in Rome as well.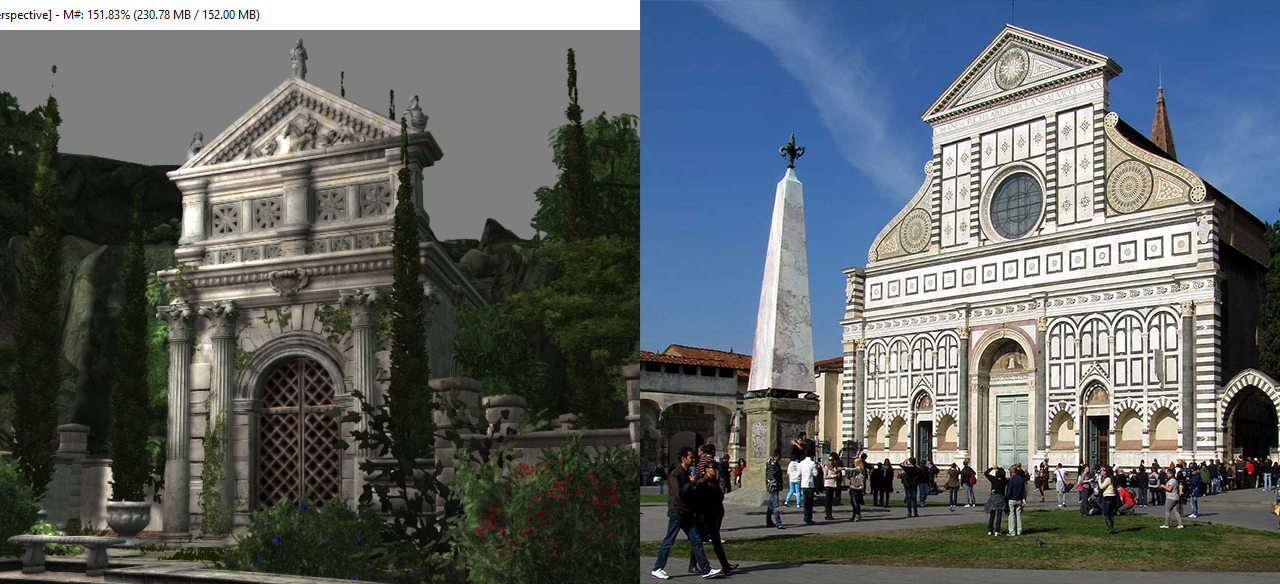 The other structure in front of this entrance took waaaay longer. Hard to say why.
I had something in mind, I wanted to recreate the classical structure of a roman temple but I was missing some nice elements to refine it. Romans loved to decorate their marble structures, they weren't as "essential" as the greeks were.
One day I found something very interesting: a 3d scan of a niche that can be found in the Slovak National Theater, a perfect fit. Needless to say I converted it instantly and the rest was magic...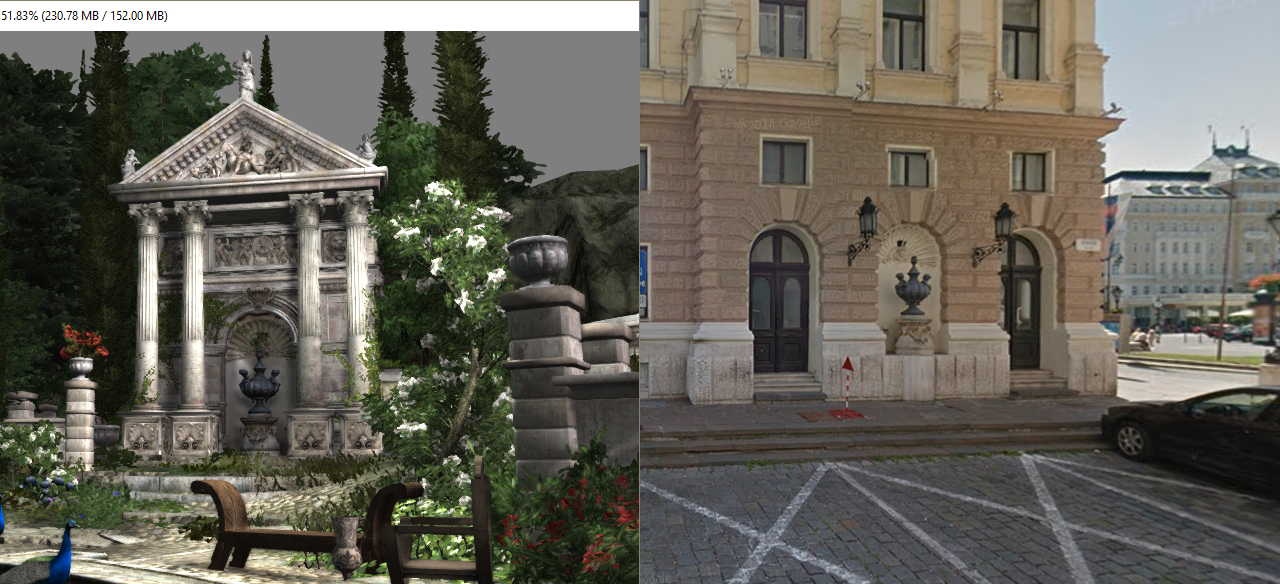 I'd go on explaining all the references and ideas behind every single piece of marble in this wordspace but I don't want to spoil too much. I want to surprise you.
Lets just say that there's more than these two buildings, and the music I've chosen is perfectly fitting.
But there's still one thing I'm very proud to reveal today: the little satyr I planned to add months ago is finally ready. It feels like a dream.