**Developer Diary**
In the next update in the future, three Girlfriends will be added.
The first one is "Sakuya".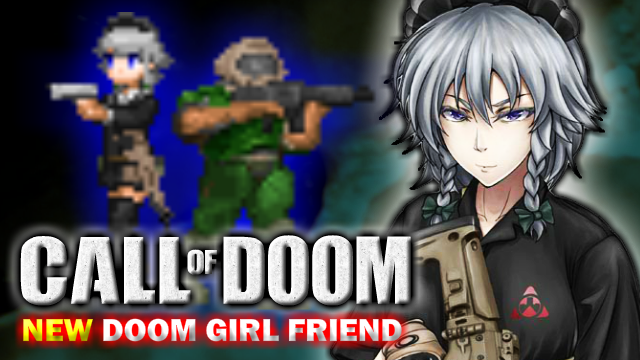 The next update, it is under construction now.The information of the remaining two girlfriends will also be released someday.

If you are enjoying playing CALL OF DOOM, Please Vote.
I love all supporters! Thank you very much!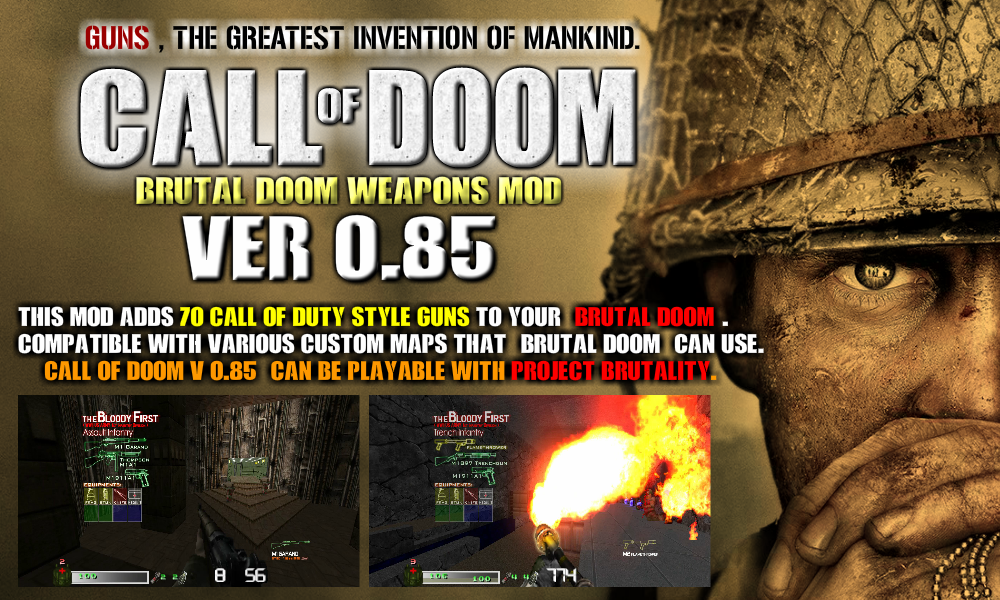 + "CALL OF DOOM v 0.85" can be playable with "Brutal DOOM v 20b" or "Project Brutality 2.03 / 3.0 test"!!
BRUTAL DOOM v20b R(GZDOOM 3.0.0 ver)
Project Brutality 2.03
Project Brutality 3.0 test
+ 3 NEW weapons added !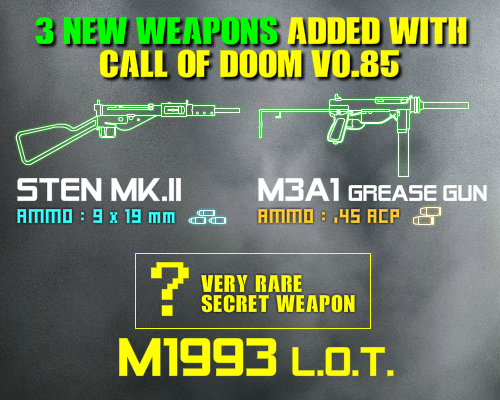 + Sten Mk.II
This is a souvenir celebrating that Call of Duty has returned to WW 2.
It is a good SMG for shooting a shower bullet on the enemy.
+ M3A1 Grease Gun
Fire Rate is LOW but One Shot Power is HIGH performance.
+ M1993 L.O.T.
It is a very rare secret weapon."LIKE OLD TIME"
+ 4 NEW CLASS added !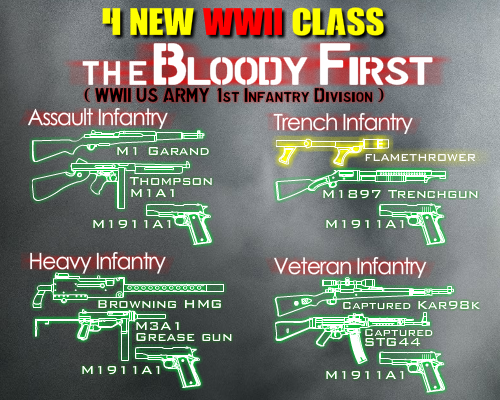 +Guns that were too strong for Ver 0.8 return to proper firepower at Ver 0.85
I adjusted "stronger than BRUTAL DOOM" to "as strong as BRUTAL DOOM."
+ For each weapon slot, you can only have one weapon.
Depending on the situation, you need to choose the weapon to pick up.
+ Can attack enemies with the action of dropping weapons.
When you drop a weapon, it will automatically switch to Pistol.
If you are attacked by an enemy while you are reloading, throwing a weapon to an enemy may give you the opportunity to fight back.
+"Powerful Recoil Guns" became Gentle Recoil Guns.
+ Armor revival.
+ M16A4 became 3-Burst-fire
+ US.M9 and USS.41 pistol can able to switch One-hand / Dual.
**PLAYING DEMO VIDEOS**