A huge thing we've been doing recently is using the wagon cart mechanism in order to utilize it offensively, i.e. a siege weapon. We've taken the Ballista model from the Mercenaries module (thank you to the team for making its resources OSP), and combined it with a wheelbarrow from Native WB. Pretty neat, huh? The true improvised weapon of Herrafell.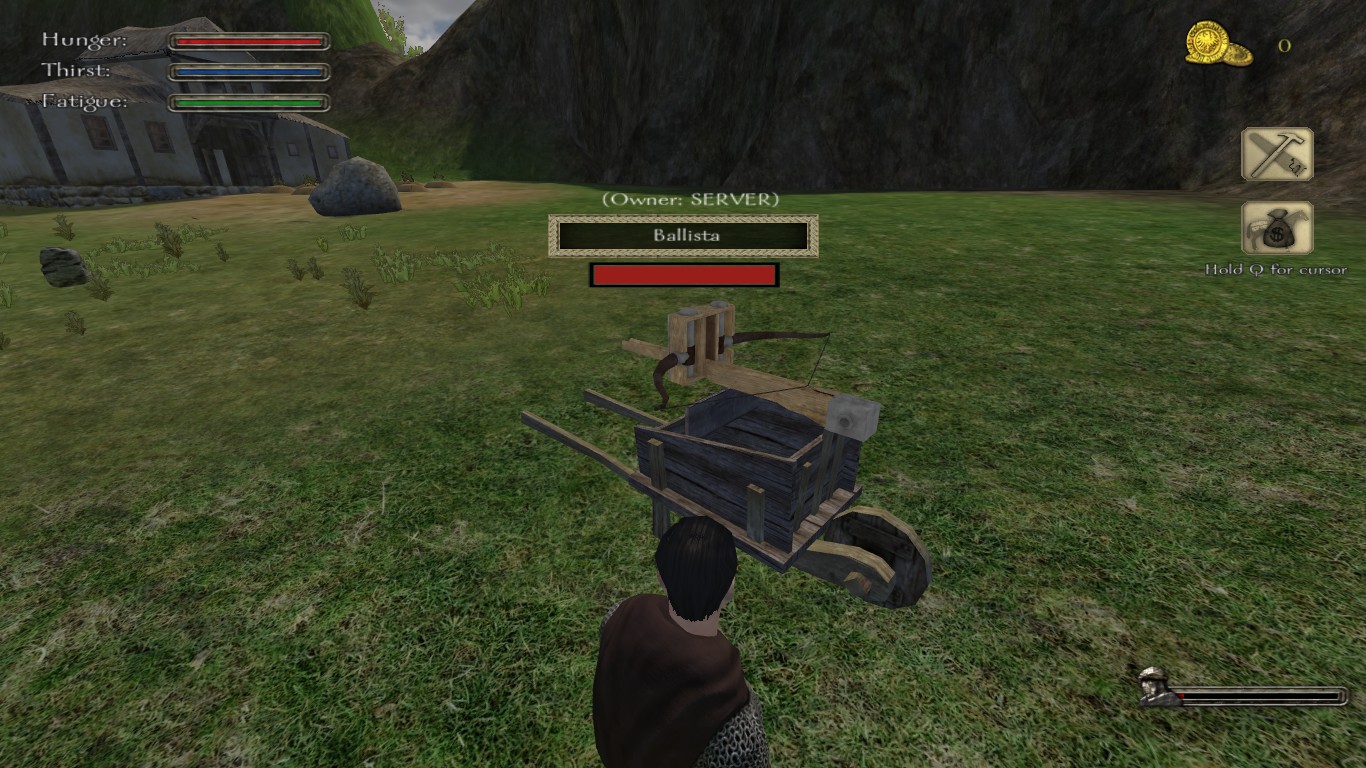 Here are all the options you are presented with: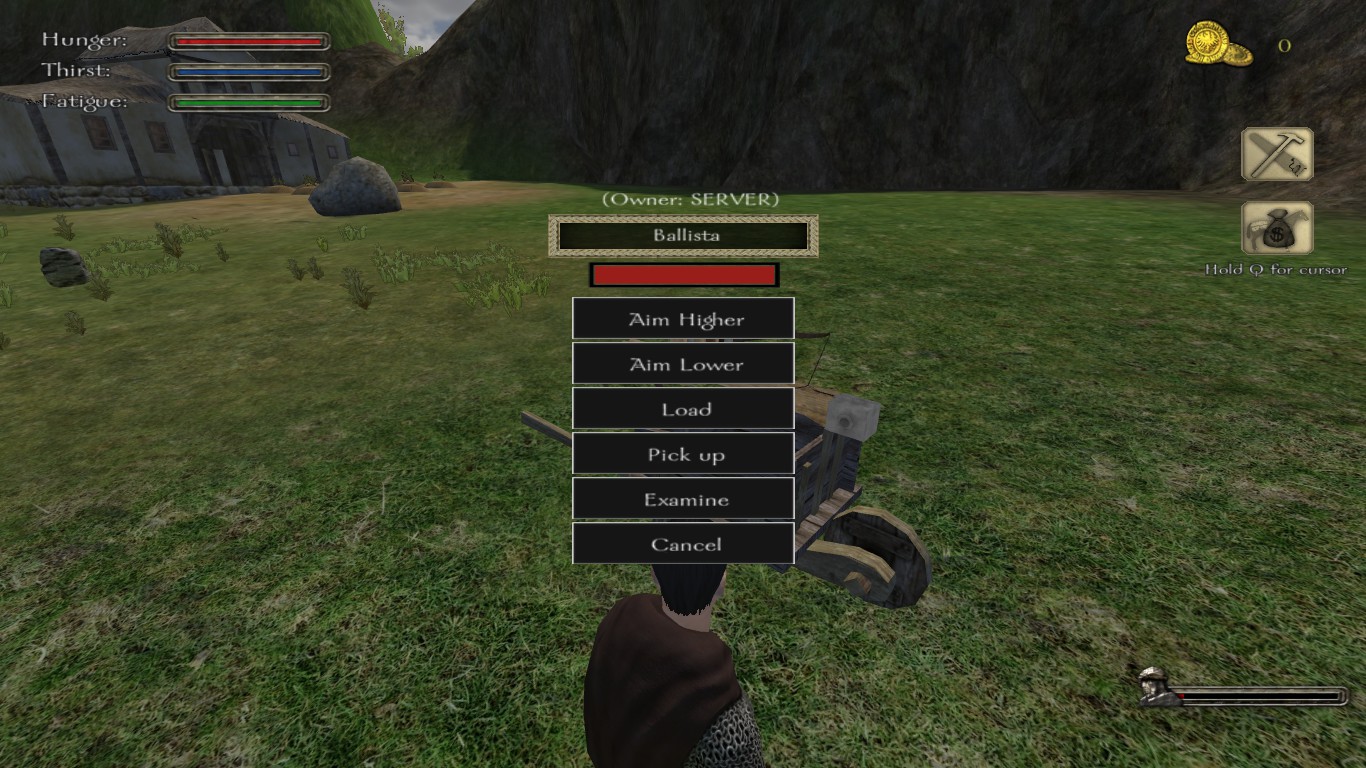 And an instance of it being fired (look at that dust particle effect):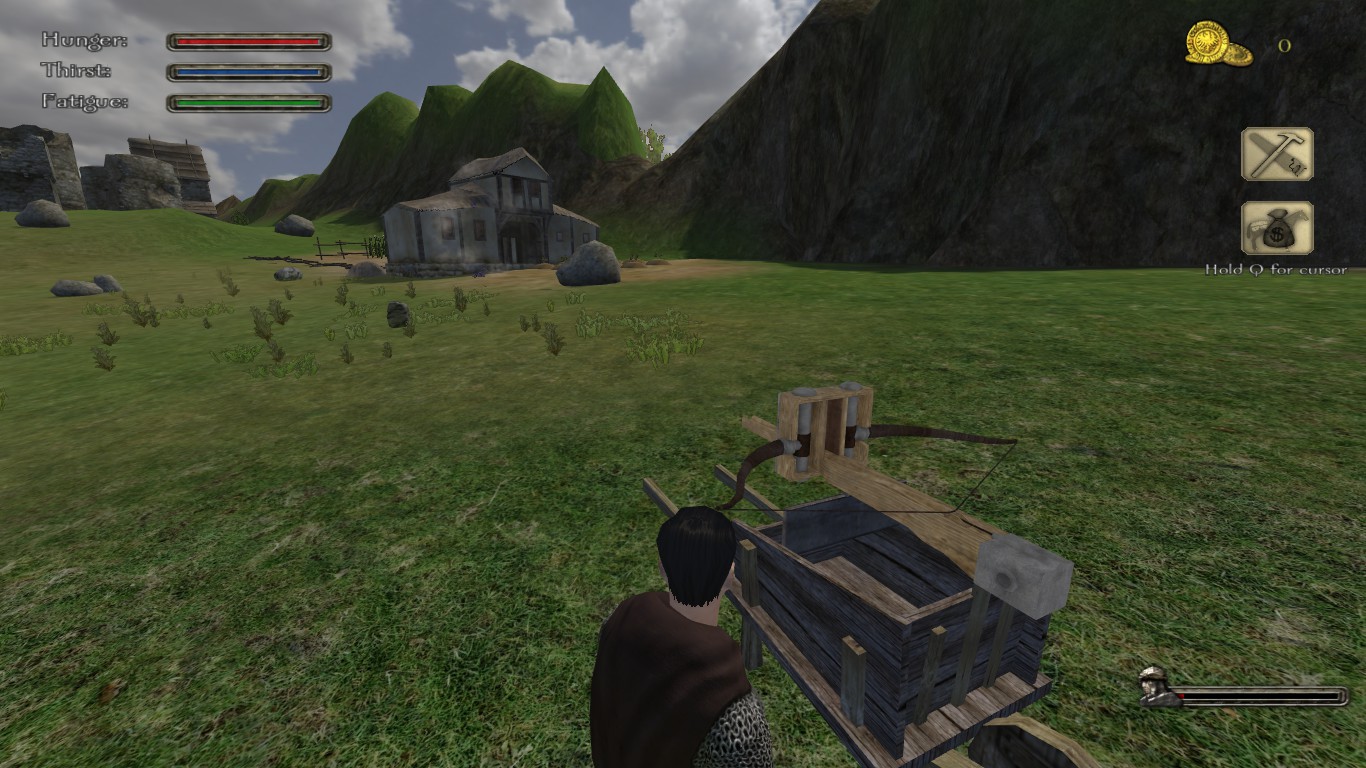 You can move it all around the map (though at present it doesn't clip as well as the wagon does to the player, will fix)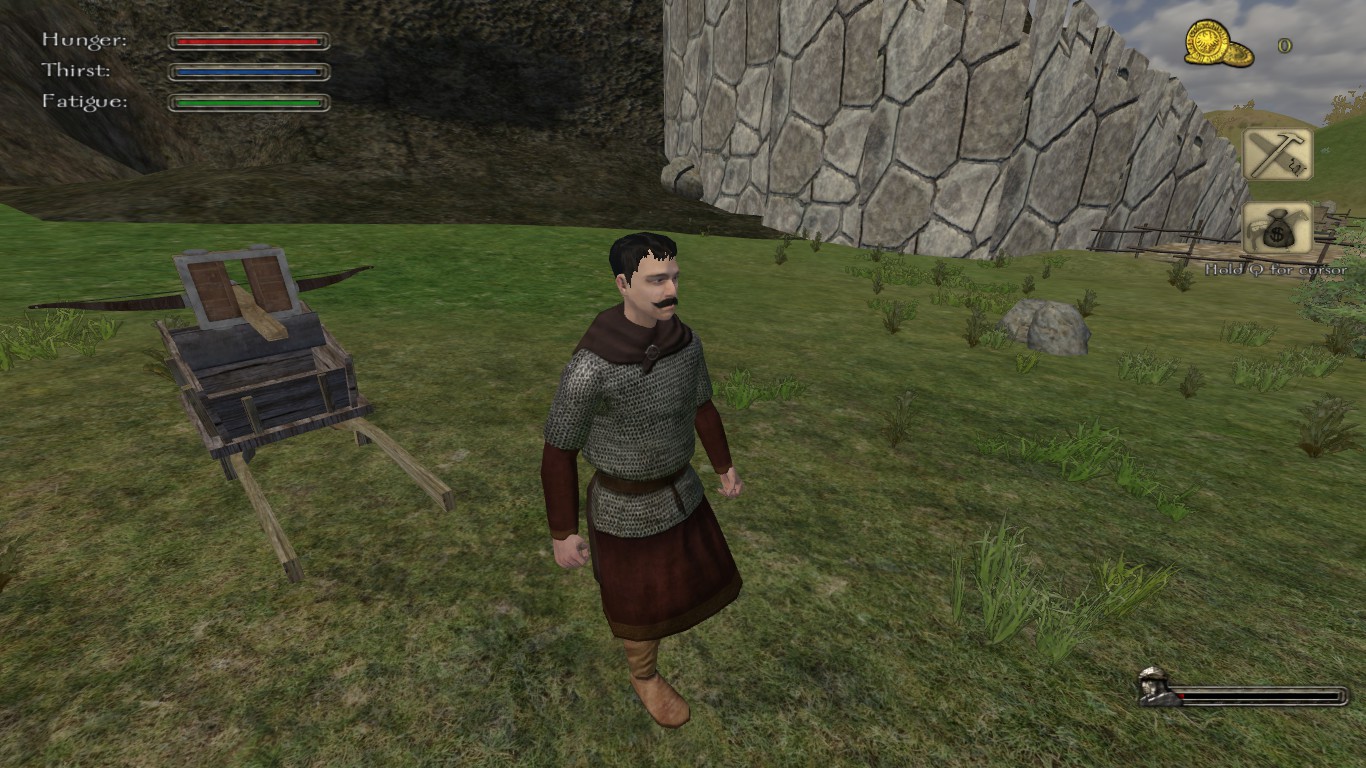 One option is to raise the ballista higher or lower, if you need a better trajectory, or your target is at a different height, and here we try to shoot up at a small border mountain: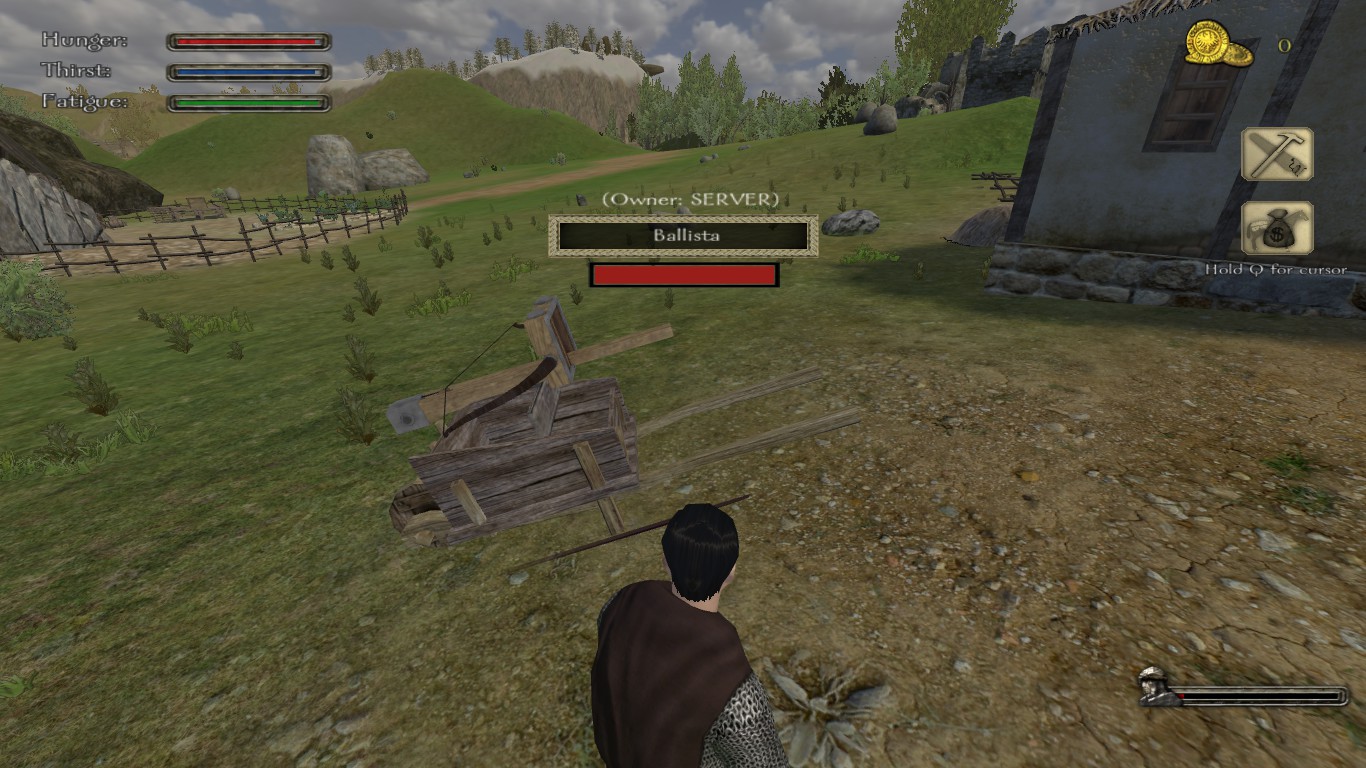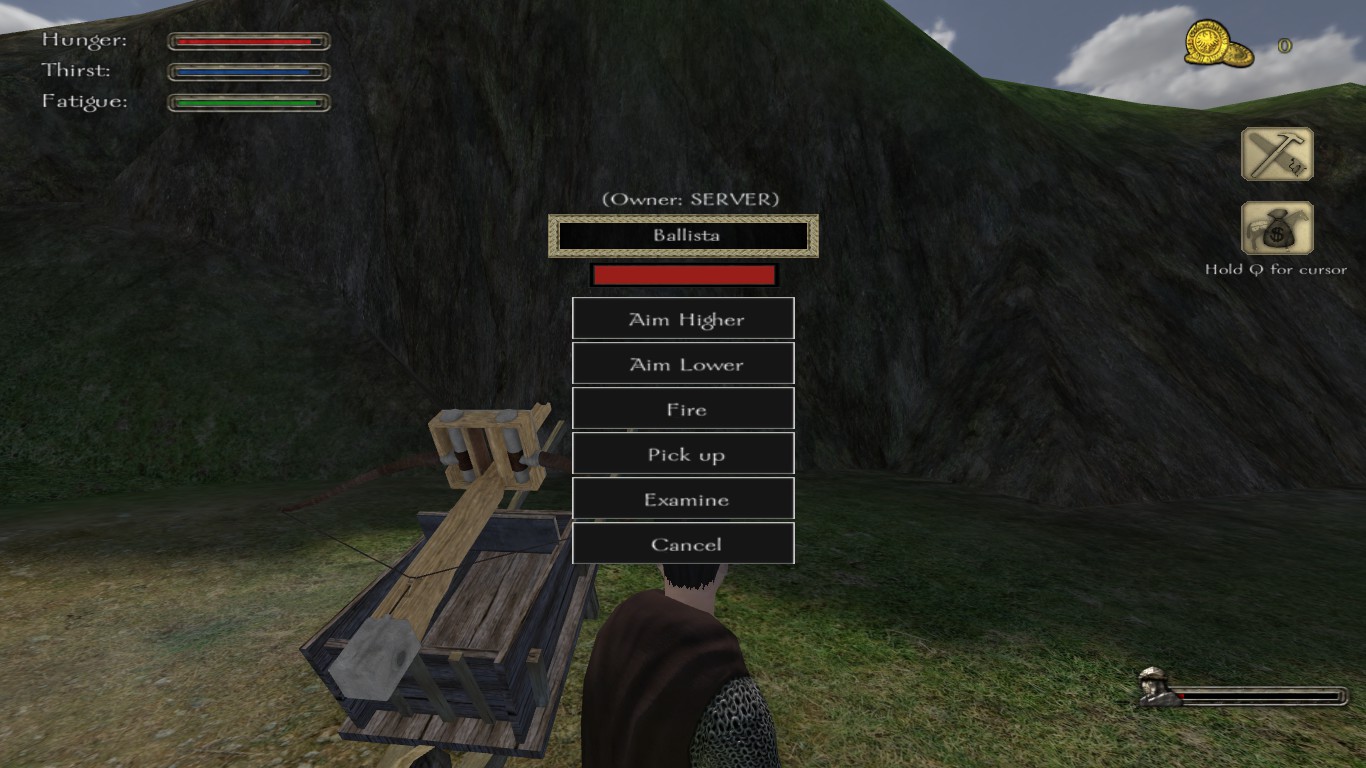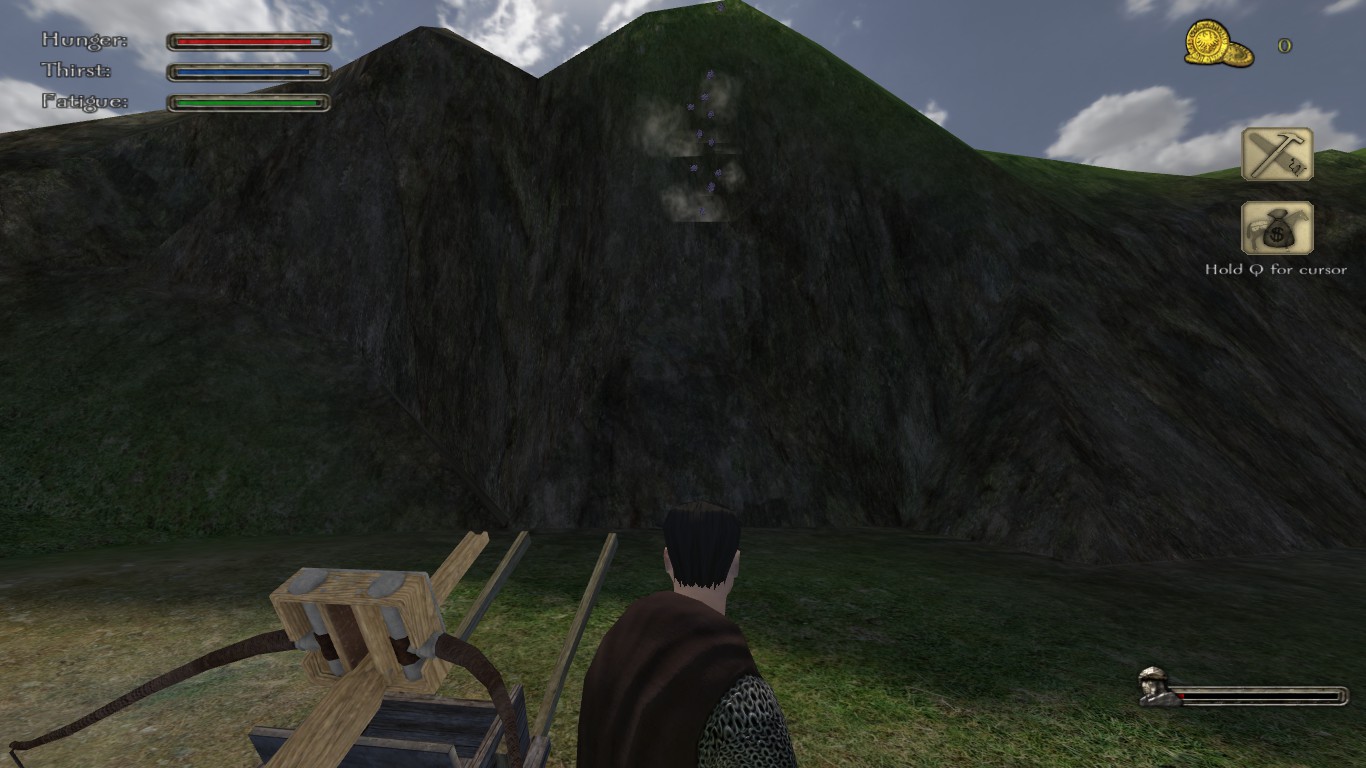 And lastly, I off myself with the ballista (shot myself in the foot, to be precise):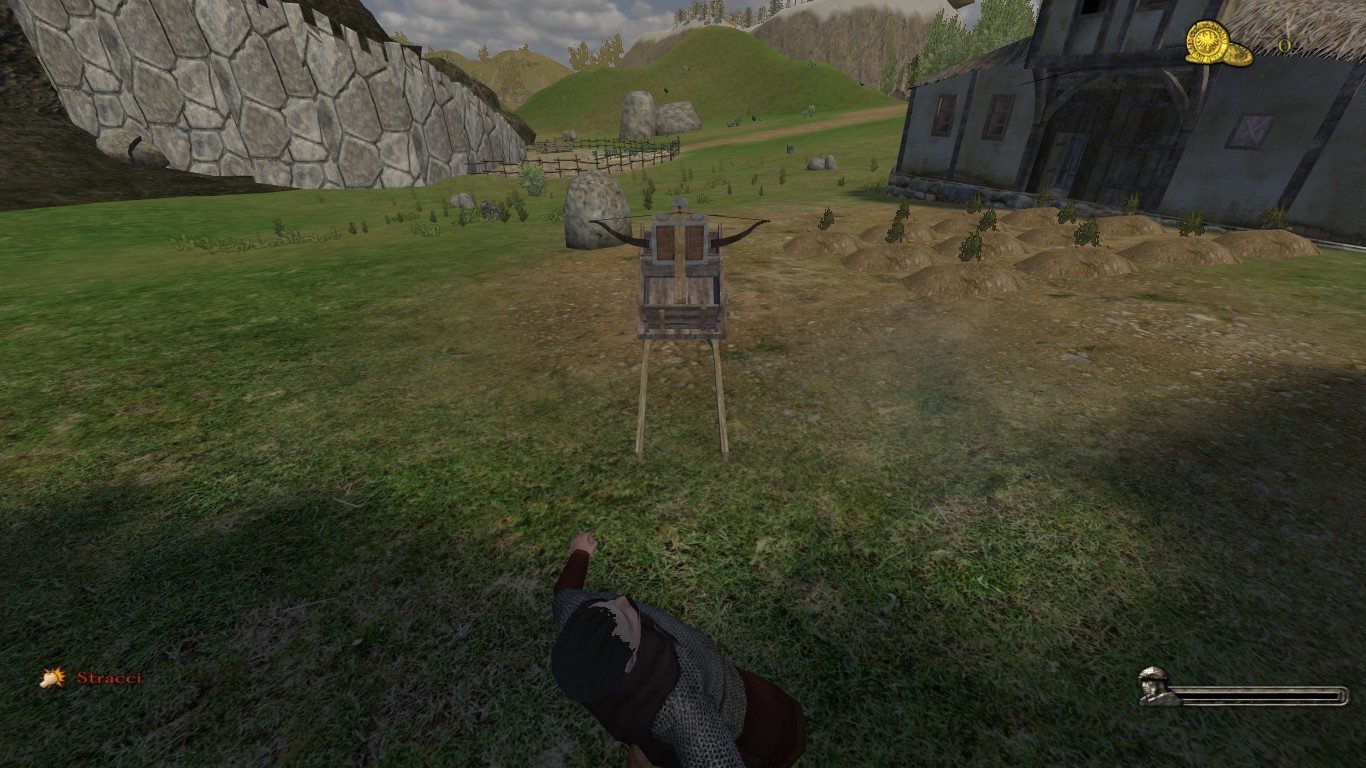 So, our main aim with the ballista is to present siegeable fortifications like Eteresk, Vanda, and give players a chance to shoot down the gates if they do desire to do so, however, building a ballista will be VERY expensive resource wise and it will only be done in certain areas, it will slow the player carrying it down immensely, and it will be destructible, thus you'll need a whole squad of soldiers to guard it, though since it causes a ton of damage to other destructible scene props, the drawbacks are well worth it. On top of that, loading it will also require wood or specially crafted ballista projectiles, and this you'll hear more on later. Good luck!