Written by BlasTech


Hello and a happy New Year to all you, faithful - or at least extremely patient - followers of Jedi Knight Galaxies! It has been a year of changes, of progress, of more broken limits. We have come a long way during 2010, and will bring it even further during the coming year. First off, let's apologize for the incredibly huge delay since diary #25, but we believe you'll be satisfied with what we're about to bring you this time..! As a goal for the future - more structured and possibly frequent updates. However, first announcements, to let your expectations build up:
As you probably already have seen in the news,Jake, the founder of JKGalaxies, has stepped down from his post as Project Director due to time issues. He will continue working within themod, just not in lead anymore. Lex and I have been chosen by Jake, as new Project Directors, working together as a duo. We will ensure the mod's progress, as the biggest and most ambitious modification ever created for Jedi Academy.
Also, JKG is now on Facebook (thanks to Sato)! If you'd like to keep a closer eye on the project, "like" us on the Jedi Knight Galaxies community page.
Now, that said, let's move on to the actual diary which will be about weapons... and weapons. And some effects (on the weapons! ;) ) We've been "preparing" for this diary, by releasing small, so-called 'fortnightly' updates during a period of time, leading up to this final revelation of our progress. This diary will showcase the CryoBan grenades, modified Bryar pistol, assault Wookiee bowcaster and L8 "Striker" pistol, as well as some others (partly to cover up for us pushing the deadline further all the time)... The most basic variant ;) of the classic E-11 blaster rifle, class-E thermal detonators (as hinted by two of our old PotWs), the LJ-50 concussion rifle (from Republic Commando), C-22 fragmentation grenades as well as the ELG-3A "diplomat's blaster" pistol, used by Padmé Amidala in the prequels. Thanks to the amazing new weapon system coded by Xycaleth and joined efforts of previous coding work, we are able to use basically an unlimited amount of weapons in JKG - with new features such as realistic recoil, reloading, aiming down the sights, limited range for weapons with such properties (more to revealed when we make our "gun bible" public), grenade cooking, ammo indicators on the weapon and even more, all along with stunning effects work.
You are about to witness a (maybe not-so-random) JKG Team Deathmatch, set on MaceMadusunus' wonderful new "Cargo Heist" map, simply with the purpose of demonstrating said weapons along with some of the effects, created for JKG. This is raw, unaltered gameplay footage, captured using the integrated demo feature of JKA, with cuts, showing the match from the different players' points of view. The participating developers were divided into two teams, where each player gets to pick a set of armament - one primary weapon, one side-arm and 1-3 grenades (depending on how dangerous they are). The attacking team (Silverfang, Dusk and I) attack from the lower part of the cargo hold, and the rest of the participating developers make up the defending team at the balcony. Keep in mind that nothing is final yet - there's still a lot of room for improvement and, unfortunately, not all features were captured in the demo-ing. However, you might spot a few other weapons of JKG as well due to some developers with too much freedom... ;) We'd also like your feedback on the current features showcased here - what should we focus more on, what can possibly be re-concepted? Keep in mind that this is very Work in Progress - I prefer to say that this update is held together with paper clips and duct tape... With flawed cleaning as well, some really outdated effects managed to sneak in. Keep an eye on future updates for how this thing really looks. Enjoy!
And some last inclusions: we have really nice renders of the weapons, which could also be nice to share in an update... Better not let these go to waste, don't you think? ;)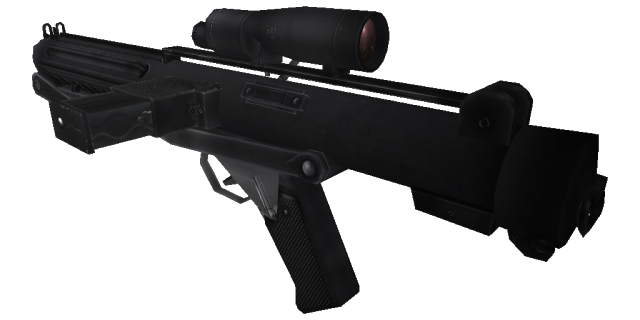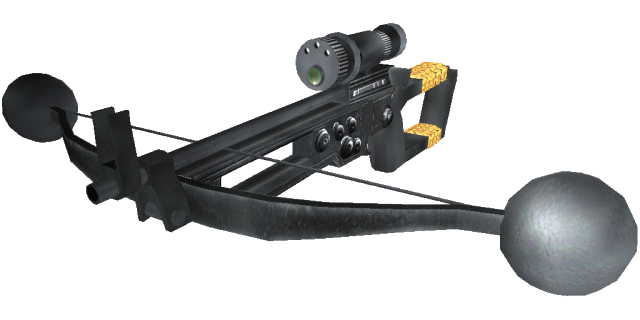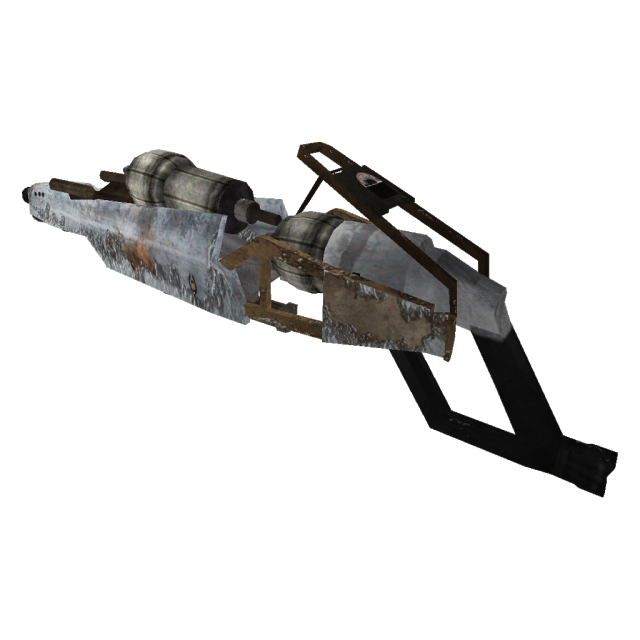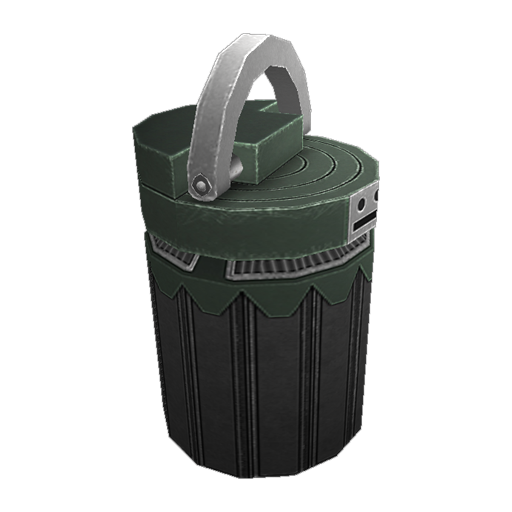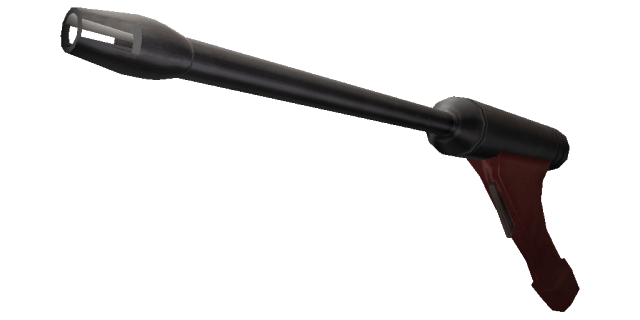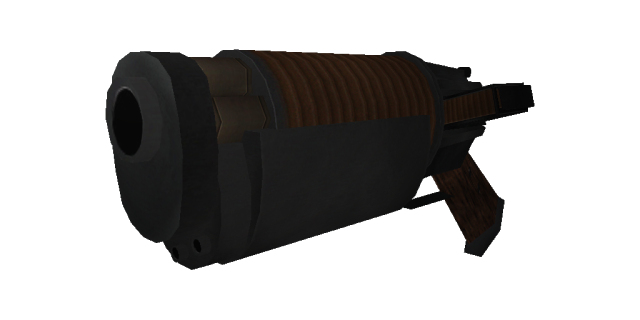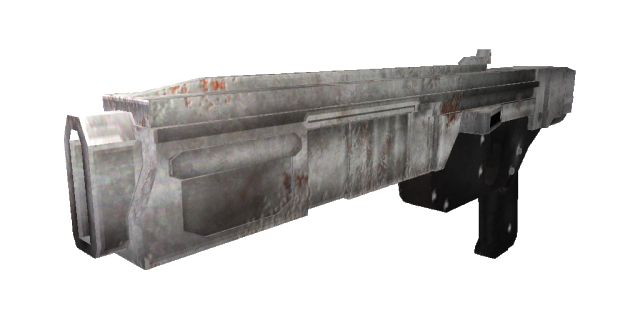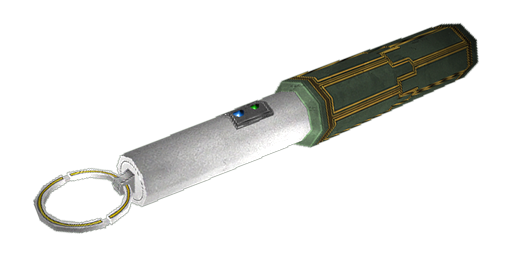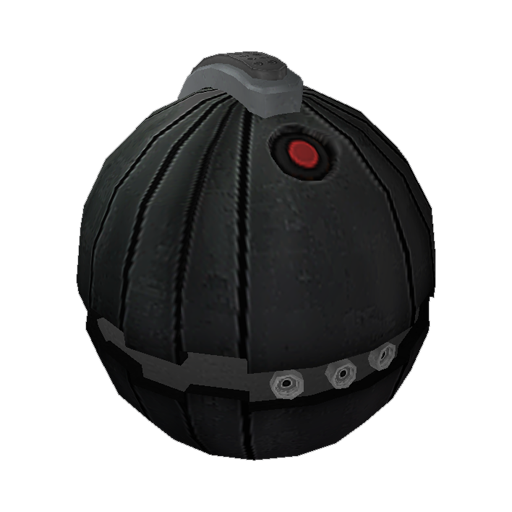 ---
---
I prefer to say that this update is held together with paper clips and duct tape... With flawed cleaning as well, some really outdated effects managed to sneak in. Keep an eye on future updates for how this thing really looks.
Not too far in the future..! What went wrong in the video is partially that some old effect textures were loaded - after the actual ones, resulting in smoke trails and flames not appearing as they should. Secondly, unfortunately the wide screen format we used in the shooting distorts the view of the weapon models - this is corrected here. ;) So, with not further much to say: Screenshots of the weapon showcase. Cut down from 538 to "just" 12...