While I suppose my previous articles have been devblogs I never labeled them as such. This will be the first devblog, of hopefully many, for Cave In as we continue to delve deeper in to development.
I often am unsure what to talk about in a devblog so I'll start with a pretty picture: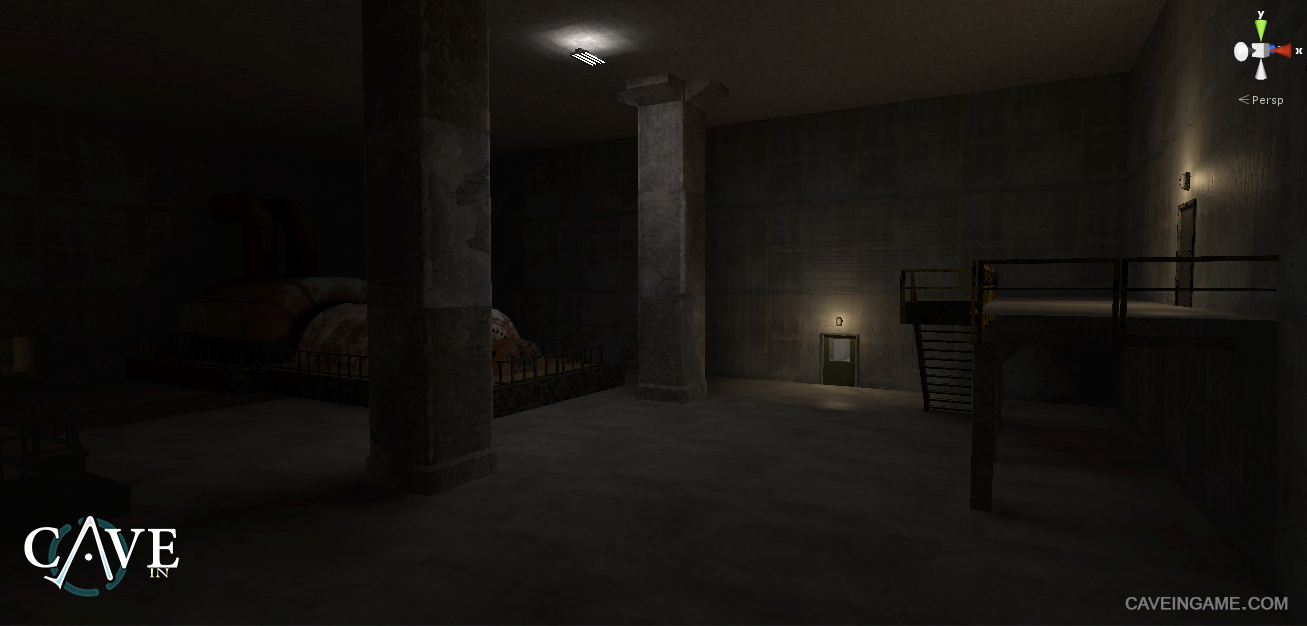 Artwork
A lot of time right now is being spent on developing more artwork for the game. Given we are only two people it takes a bit of time to model, map and texture all the parts of pieces in the game. Given that it is a story driven adventure there are so many smaller elements we feel are important to building the mood and setting for the areas you'll come across in the game.Using Unity 5 has been a lot of fun as it really allows us to push the visuals with the new Physically Based Rendering system. We often have to be careful though not to get too caught up in all the small details that can really add time to development. The objects and environments should feel authentic and this can often eat up a lot of time in both planning and creation, but it is something we feel very attached to.


Gameplay
While the artwork is certainly important we have to remember we are building a game and not just a walking simulator. We spend a lot of time visiting the question of "Yeah… but what is the player actually doing?". The player should feel like they are part of the environment and not just a visitor. Having interaction and influence over the environment is what really helps to connect the player to their surroundings and the story.I've been bouncing back and forth between artwork and game coding. While I have a lot of the foundation coding in place there isn't much to show yet on that front. I hope to have a video showing off some game play within the next week or two.