The beginning of the end is not meant in a negative way. Far from it. The beginning of the end is the beginning of the end of development, and I stress the word "beginning". Some really exciting developments have taken place within the last months. It really all started back in 2007 when a proposal for an internal demo level was made. It didn't take off right away and we were back to business as usual. 1,5 years later the idea was reproposed and we felt the time was right. We have begun the finalization of two maps in Episode 1. E1M2 and E1M3. M2 was already very far in development when we picked it up and M3 was well on its way.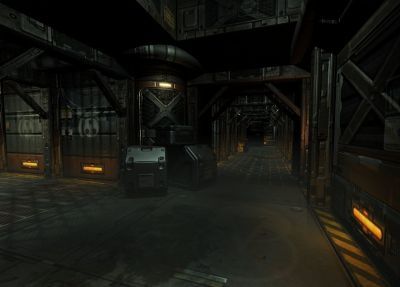 We are working on an internal demo. Again, I must stress a word and this time it's "internal". We will not be releasing this demo as that is not the purpose of it. What the purpose is, however, is a way for us to "start in a corner" and work our way through the maps one by one or two by two. This means that when M2 and M3 are done, we will pick up M4 and M5. And by done, I mean playable with puzzles monsters, sounds and details. We can't have absolutely everything done in one go, but as much as is possible.
While Kristus and Gait are both hard at work on the third episode (We will have an upcoming devblog about this episode. It will include screenshots and exciting new info), DoomUK, geX and I are focusing on the internal demo. We each have our areas of expertise. DoomUK is extremely good at fleshing out unfinished rooms and corridors as well as detailing and lighting. As opposed to me, geX is really good at taking a defined assignment and run with it. He has put a huge amount of hours into this internal demo and done a lot of management. Personally, I'm best suited for putting it all together and the preliminary architectural work.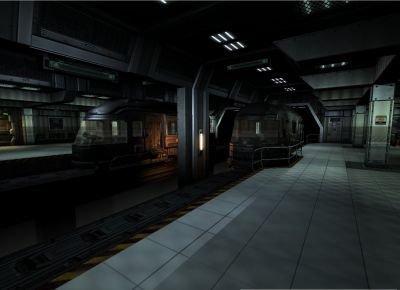 So how far in the process are we? We have reached a point with E1M2 where we don't have any additional rooms or areas planned that we haven't already made. We have a couple of testers looking through the maps for bugs. At the time this is being written, E1M2 is currently in the phase where we implement all the puzzles and progression of the map. We're making it functional in both play and script. E1M3 is receiving a lot of architectural work and is still a few weeks away from reaching the stage M2 is currently at, but it's only getting easier and faster for us. This truly is the beginning of the end and it has never been more exciting to work on Doom 3: Phobos.