After waking up to my family's two dogs and taking them for a quick walk to start my morning, I booted up Forged Alliance and played with the mods I've downloaded for a bit before I checked up on Tech One Plus.
And holy shit, this mod blew up!
I didn't expect my mod to get about a hundred of views within the first day, to be honest - let alone reach the top 300 mods on the site. I've not even finished version 1.0 (will be released by the 30th, should everything go right), and I'm ecstatic to see my mod getting this much attention already. I know over 100 doesn't sound like a lot compared to the thousands that go to this site regularly, but it's still big enough to fit a big room irl - and that's what I think about to help stay realistic about my goals.
Nevertheless, I'm very glad that my mod's getting some good attention within such a short time frame, and it's really helping me feel good about my wishes to become an indie developer (both in terms of modding and actual game development). That being said, I'd like to take this moment to talk about why I wanted to make Tech One Plus.
---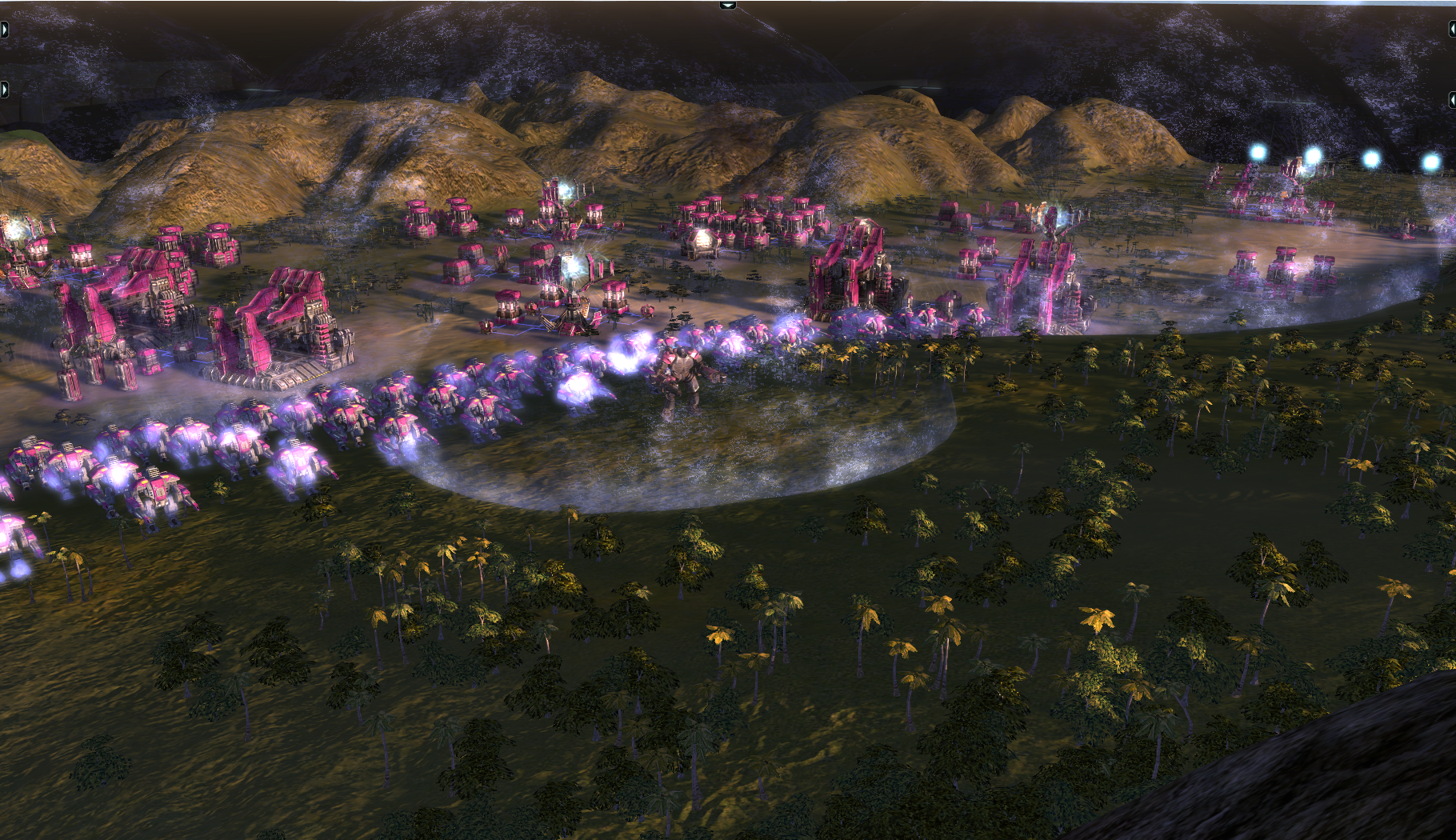 When I first saw the gameplay trailer for Supreme Commander in my YouTube recommended, I was blown away. The trees looked beautiful, but they were completely dwarfed by the colossal robots, tanks, and more that were at war against each other (the UEF and the Cybran Nation). When I actually started playing Forged Alliance Forever, I got hooked almost immediately thanks to its helpful and wonderful community (shoutout to Balthaazar and CDRMV, their work inspired me to start making my own mods). As I played the game more, I admit that I started wishing that I could use my cheaper Tech 1 units more often in the late game. I couldn't, though, because their power would always be obsolete compared to their higher tech cousins (Percivals > Mech Marines, Bricks > Mantises, etc.). In this mod, I plan to make that change.
What I want to do, by making this mod, is give the Tech 1 units and structures a little bit of TLC - make them worth building throughout the entirety of any game without making players think, "Well why the Hell should I tech up? I've already got everything I need right here!". I don't want Tech 1 units to completely replace higher tech units, but I DO want them to be strong enough so that players will want to use them over the entire course of a game for various reasons. Getting ready to attack the enemy base? Well don't forget to give them some LABs! Enemy experimental coming your way? Get the tanks ready.
I, unfortunately, haven't gotten much feedback on my mod yet, but I now understand that it should've been expected since it's not ready to be submitted to the FAF Vault and such just yet. I really want to get this mod, my very first mod ever, done right - and feedback will be very important to making sure I'm doing the right job.
I look forward to submitting the fully downloadable first version of Tech One Plus by June 30th, 2020. See you all on the future battlefield, commanders! <3
- Riley Klein, AKA "MediaMix1"