Most Important Update Things
After about seven years of work, stress, late nights and all of that we've finally reached the point that we're ready to put our game out there for the community's support and votes to get published on Steam when we finish the game. We launched on Steam Greenlight last night live on our twitch channel to our 2nd largest viewing numbers to date, and had a great time premiering the video above and publishing the Greenlight page to the world.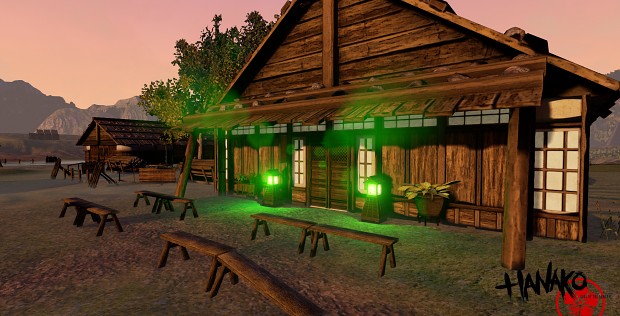 The initial launch has been an incredible success we did not even remotely foresee. We are already 40% towards the Top 100, which makes us eligible to be Greenlit by Valve, after just 24 hours! Getting Greenlit before our Kickstarter launches in the next 2-3 months would put us in the position to easily set up item rewards and other incentives for you guys to support our project and get sweet stuff in the mean time. Below are our statistics on Greenlight after just one day: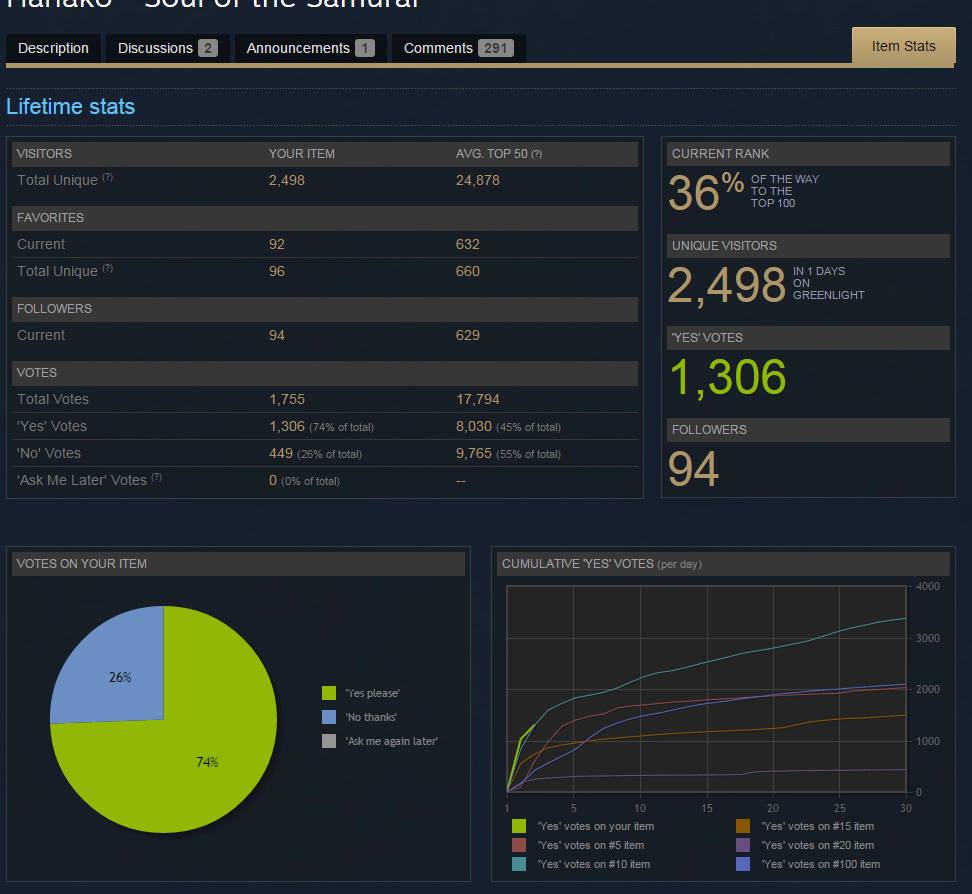 Actual Development Things
We are still awaiting selections from Epic Games on which UE4 titles they are taking with them to GDC, but we are preparing as if we are going for the time being. We are working on production of a single-player vs. bots "survival mode" where players will fight bots on wave timers to see how long they can survive and how many points they can earn from defeating their AI adversaries. Players will be able to share their high scores to facebook and we may discuss providing rewards for monthly high scores and other ideas (nothing confirmed yet though). This is also a free playable demo we'd offer through our Kickstarter and mailing list so you guys can have something tangible to play with while we work towards Early Access possibly by the end of the year.
Please Support our Greenlight Campaign at Supportus.hanakogame.com
-Matt