GUI
Mayk and Otto have been mostly still working on the GUI and character editor together, re-organizing the information and improving the layouts. Every panel and window of the GUI that is shown in-game is being re-worked while trying to keep flexibility for new future content. They hope to be finished with this in the next week or two.
NEW RACE
Otto's currently in the sculpting process of another new race, messing around with shapes and different looks. Hopefully this will be finished and we'll have some images next week.
LIGHTING
With DirectX11 mostly finished now, Sam's briefly moved on to lighting effects. The ambient light model has been improved, and support for point lights and spotlights has been added. Otto's finished modeling the lamp posts, however the programming remains unfinished while Sam returns to fixing up the more important task of path finding.
NEW OUTPOST
Oli's currently making a very large, highly defend-able, stand-alone outpost to be finished within the next few days. Here are some work in progress screenshots: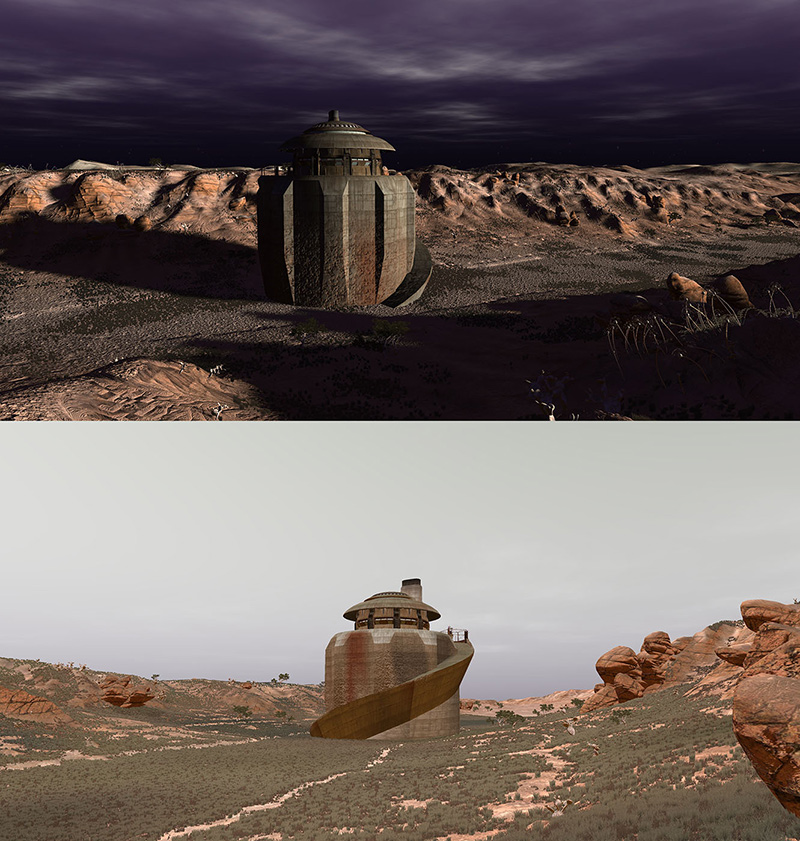 DISGUISES
Chris has been devising ways for slaves to escape their captors, at the moment he's working on the AI for slavers to recognise escapees disguised as one of their own. Eventually, escapees who have been permanently marked as slaves will even be recognized out in the world after they are free.
Although we originally planned for an early April release for this update, it's now been pushed back a couple of extra weeks. The new content has broken some of the old stuff and will need fixing before we can release it in a more playable state – at least there should be plenty of content to play around with though…