Hello everybody,
7 months since the last Dev.Log, it's time to communicate.
Who works on Earthborn: Commander ?
Earthborn Commander is currently developped by a single person ... (me). I work on EBC a few nights and some weekends. So, it doesn't move as fast as hoped. If you want to join us, to make EBC progress quickly, contact me.
Earthborn Commander is a strategy game, in FPS view. You have to lead your fleet through the stars, and find a refuge for humanity. The gameplay blends fleets management, Sims, FPS Shooter and spatial simulation.
The alpha version of Earthborn : Commander is coming soon. FPS module, Flying System, and UI interactions are finished ! Need to implement life and sim, and we go.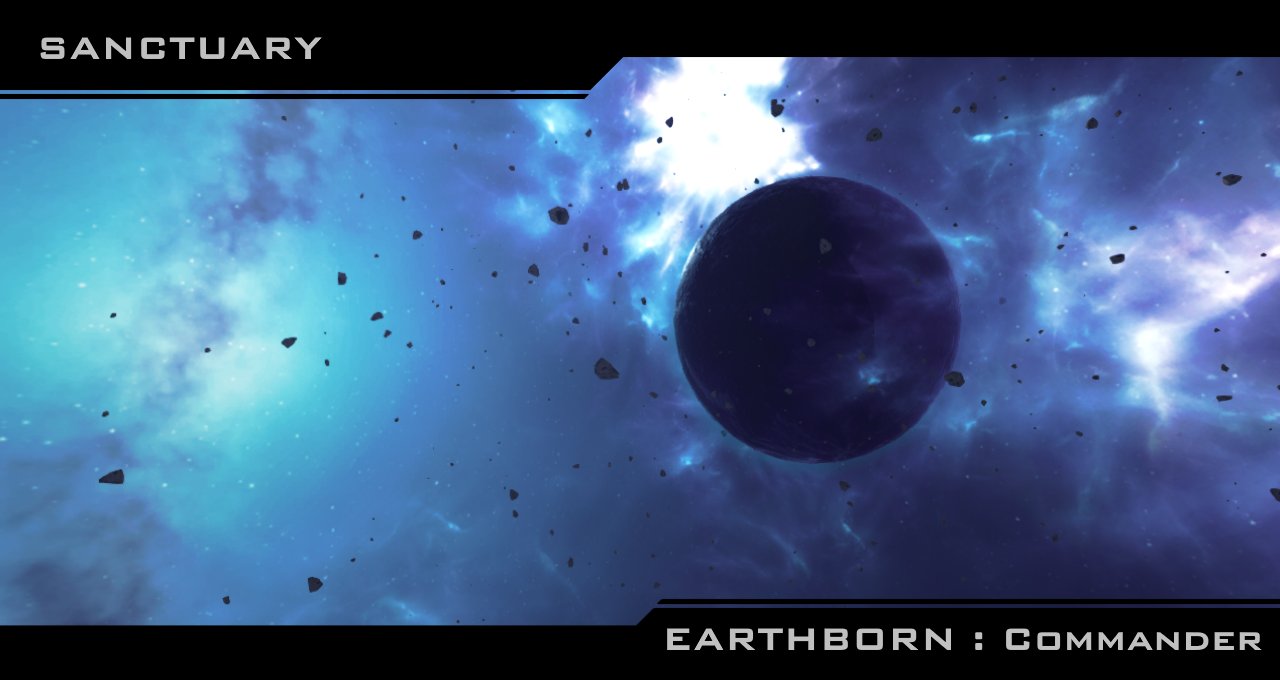 Sanctuary planet's vicinity. Area where humanity is hidden. (In-game footage)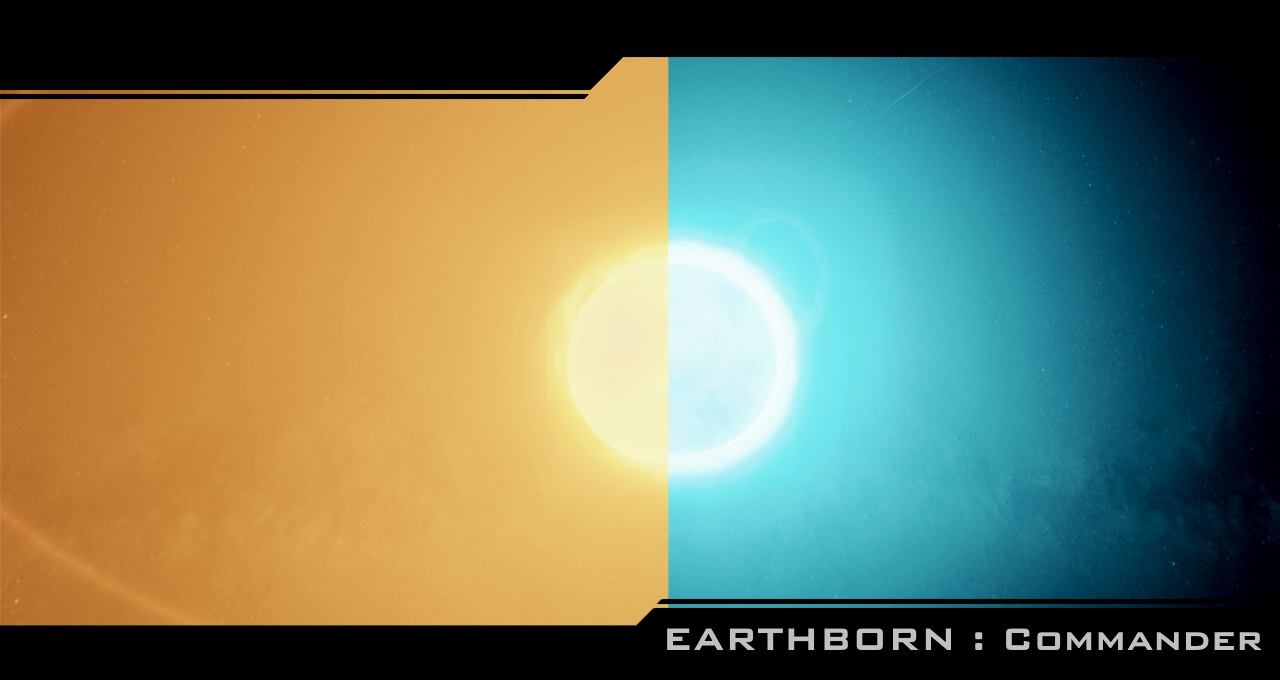 Suns (In-game footage)
---
What happened since the last dev. log?

The demo takes place in the Orbus spaceship. For release a first playable version, we'll need to achieve :
Design Orbus's interior and exterior : Done 90%
Dynamicaly universe : Done 100%
The FPS module : Done 90%
The Flying system : Done 80%
UI and interactions : Done 80%
Sims and management : 0%
Light quests module : 0%
Light fights module : 0%
Since the beginning in June 2016, I mainly worked on the graphic rendering (ship's design, special render effects) and learning how to work with Unity3d.
The bridge and crew cabins are finished. We are able to visit them with the FPS module.
The bridge (In-game footage)
The travel into a dynamically created universe is finished too. The game can generate a large number of solar systems, each including x suns and n planets. Now, It is possible to travel from one solar system to another with the orbus.

Lightning system (In-game footage)
I also made an early flying system for starfighter. (To improve)
Now, i can focus on the implementation of the last gameplay elements !
Follow us on Twitter: twitter.com/jcNorden
Thanks for your support, and see you soon ;)
---