Hey guys!!
2 weeks have passed away since our first devlog.
Time's like an arrow. Isn't it? :)
The 15th development schedule has been completed.
The major dev-works during the 15th week are as follows.
1. New theme, 'Cold Prison'
2. Give shape to Quest System and add hunting quest(for test).
3. Change game design about Gun
New theme, 'Cold Prison'
We're working on the theme of 'Cold Prison'
which is the theme to be used on the second floor.
According to this theme, we're planning to show
'prison guard' and 'ghost' type monsters on 2nd floor.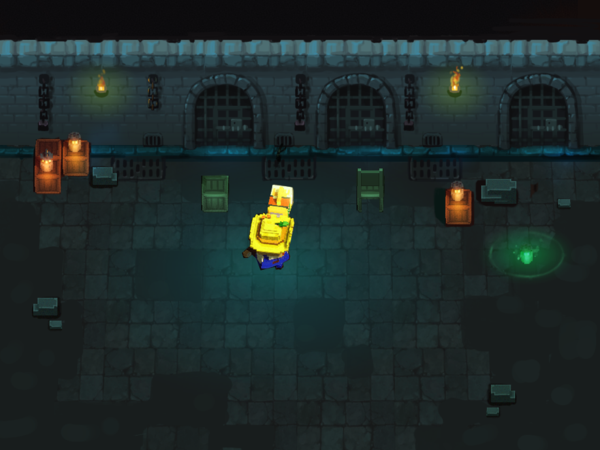 We were making models with this style and creating a room.
But the new theme has not been contained on this build.
Because the part that goes from the 1st floor to the next floor
has not been developed.
It will take some time to show you the Cold Prison theme.
If it is done, the new build will also be uploaded. :)
Add Quest System (and a quest for test)
Based on the dialogue system we showed you in last devlog,
now we can put some quests into the game.
In this build, A simple test quest is in it.
Download the new build, you can try it :)
From now on, you would meet various quests that go
with the whole narrative per adding new floors and NPCs.
Change game design about gun
We had big changes our game design about gun!
To be precise, it is getting more concrete.
Since the early days of development,
we have been struggling to find unique fun for our games.
Here's a brief summary:
- Start with one pistol and one secondary weapon per character.
Secondary weapons are stronger than pistol.
(like rifles / shotguns / machine guns.)
- During the game, guns are not dropped and can't be changed.
- The pistol has infinite bullets,
but secondary weapon has limited bullets.
Ammo can be acquired and fill the bullets of secondary.
- You can upgrade each gun with EXP during the game.
- After 3-times of upgrade,
you can promote your gun through blacksmith.
Promotion will be change your gun's shape and
it will be like class-change-tree in an RPG game.
This is not contained in this build,
but it will be coming soon.
Please expect a lot! :D
etc
Outside of that, there are many things that are going on
though it's not included in this build.
Most work sizes are too large than week or
sometimes need precede work before development.
So we can't show you all we have done immediately.
Network dev has been quite advanced.
The big problems that plagued our programmer
have been resolved a lot.
So we can show you Network co-op mode soon.
In case of sound part,
we continues to pick our BGM and sound effects.
This work has relatively low priority now,
but need to be apply soon.
We hope it'll make our game feeling more polished.
Schedule
The first floor theme 'cave' was well applied.
Polishing is in progress.
The work of the second floor theme is in progress.
The Quest system, which was supposed to go ahead,
pulled faster than expected.
Now the actual quest contents will be in.
The work in network mode has a lot of workload than we thought,
and it is not over yet. I think it will take a week more.
We will try not to delay it by adjusting the work schedule
related to development of the remaining modes.

Trivia
The story in the game to introduce today
is about 'spider' preparing to add to the cave theme.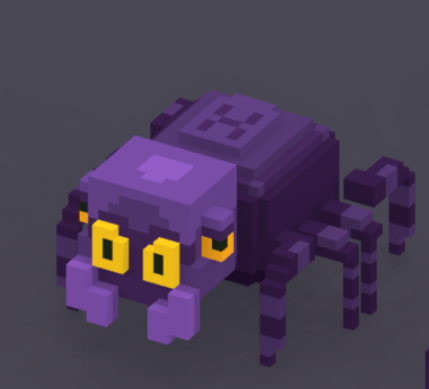 As is well known, spiders live by feeding on insects,
helping farmers suffering from insect pests.
If Howard family had met it on the ground,
it would have become a good friend of Howard Family.
Sadly, the spider which has become enormous
by the power of the dungeon
became a monster and blocked the front of the Howard family.
It does not excel in its own offensive power,
but it can shoot webs.
When you step on spider webs it makes you slow down.
So if you do not beat it quickly, you may be in trouble.