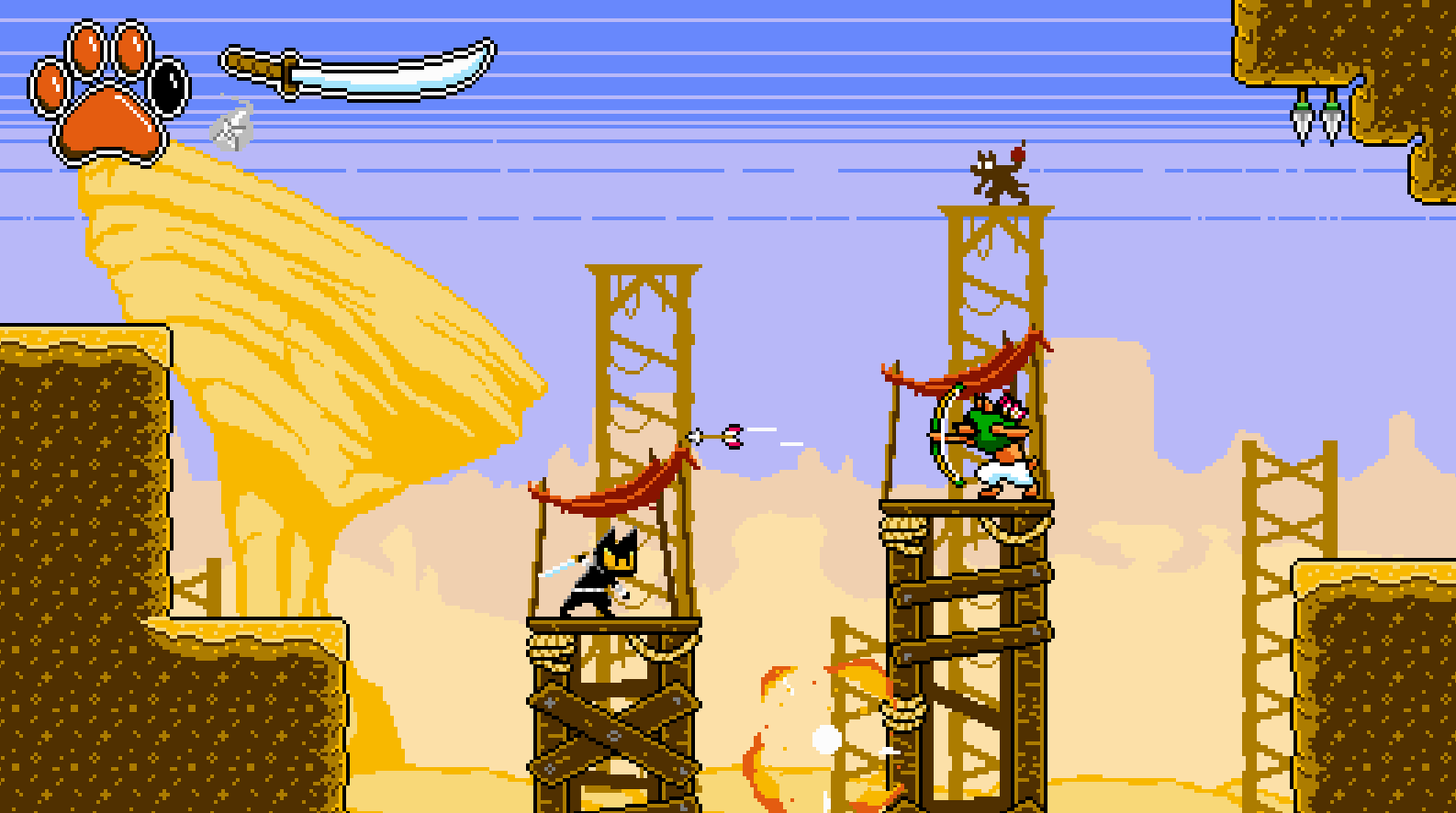 Greetings, ninjas!

It's been a while since we posted an update, but don't worry: we're full steam ahead! We had some personal troubles but the 4th stage is almost done already. And that's exactly what I'll show in this post! Because of the game lore, the next articles can be limited about it so we can avoid spoilers and leave some surprises. After this stage, there's only 1 left to finish and we can consider the game development complete!
The post will have no details about the lore, because of that will have more images than before.
Enemies
In this stage, most enemies are Coyotes since you're invading their Hideout. It is a desert-themed scenario with few constructions made by the coyotes, all using wood, rocks, fabric, ropes and bones. There are mainly 3 common enemies: Archer, Bomber and Swordsman. Below, you can see their concept art and how they look in-game: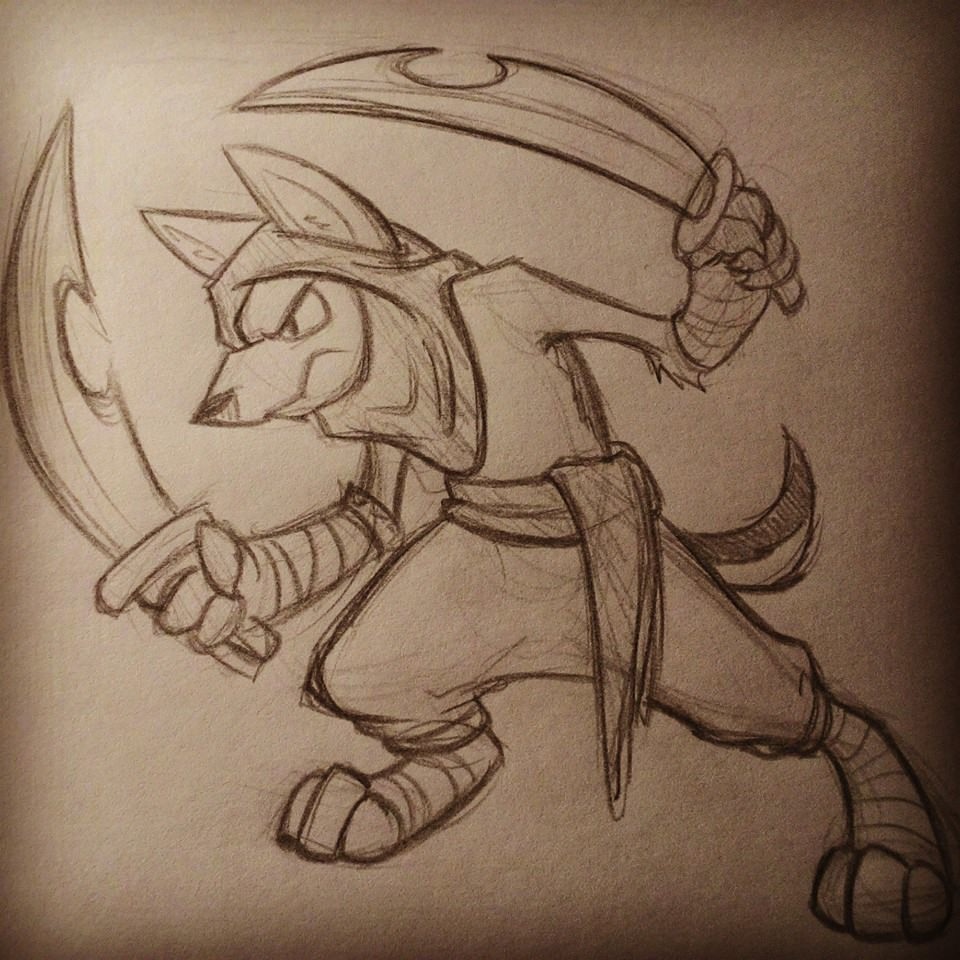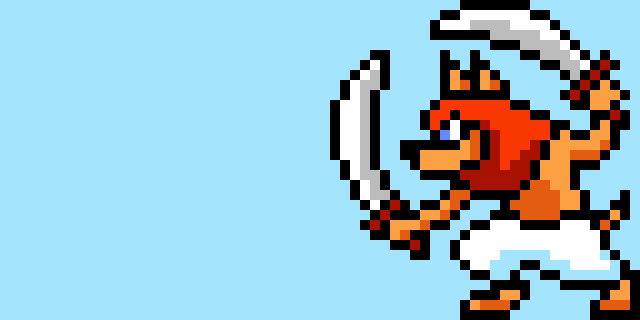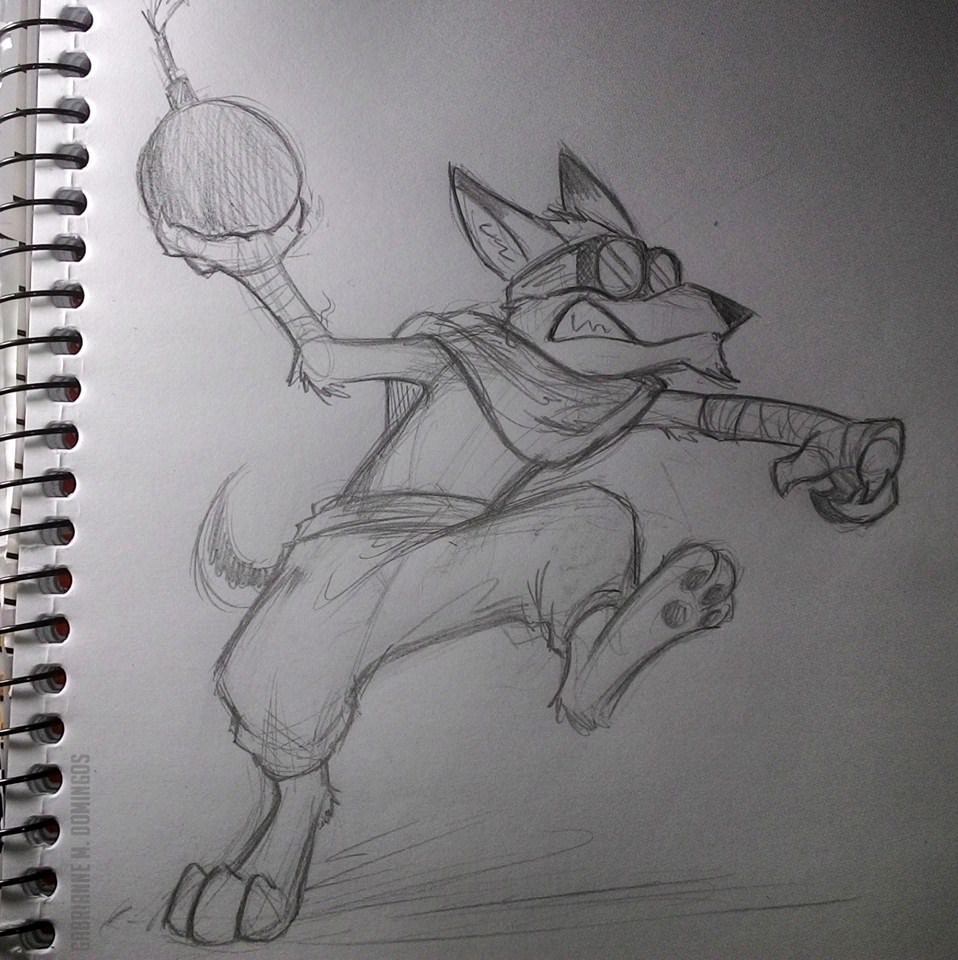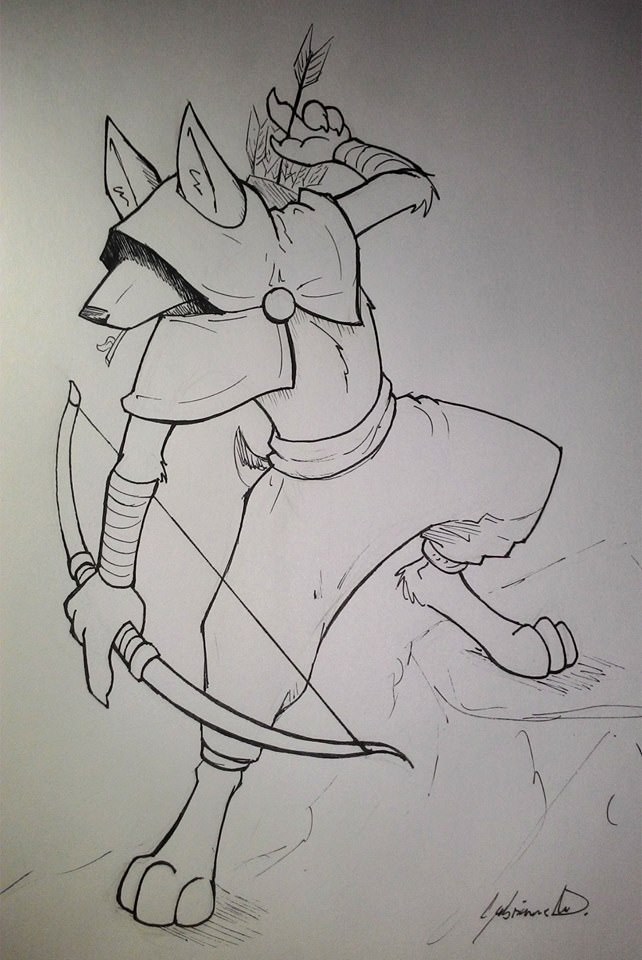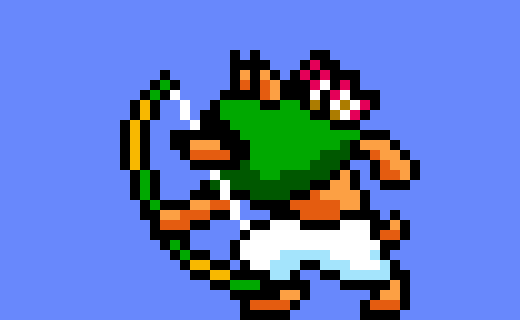 There's a sneak peek of them during gameplay (just missing the swordsman):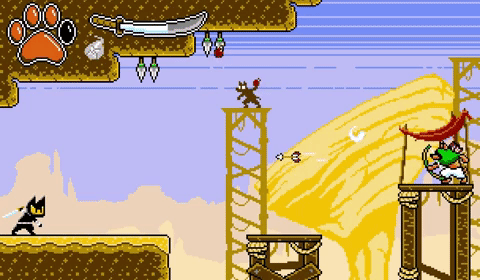 Also, there will be hazards like falling spikes, a blazer and fire traps. So watch your steps!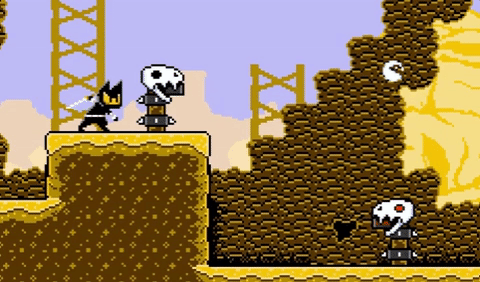 Miniboss



This time, the miniboss will not be only a bigger enemy, but a challenge. You'll have to fight waves of enemies in the arena, avoiding arrows, bombs and swords while the crowd watches every move. Only after you defeat all 3 waves you'll face a Sandbull, a big enemy who will try to pierce you with its horns.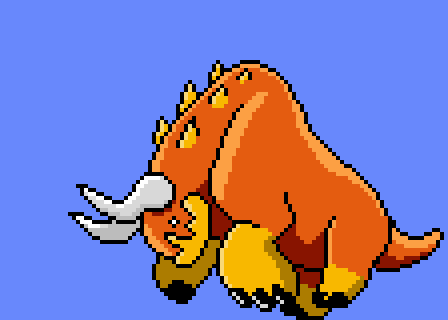 The mechanic is really simple: It will run from side to side, but when it hits the wall, it gets stunned for a while. Then you'll have an opening to hit its back. Once the Sandbull's is defeated, it will still run to the right door, break it, and then fall down.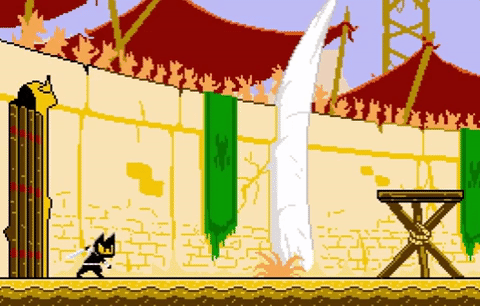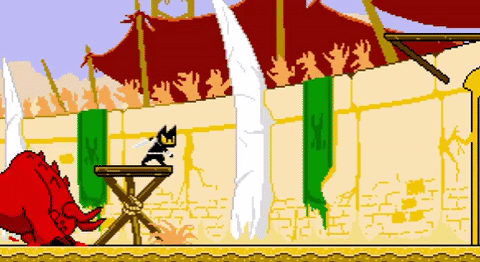 Unfortunately, we can't show the boss from this map yet. We want it to be a surprise for when you play the game. It is almost done, so stay tuned!

Onward, ninjas!