Although not long, I am positive that this diary will be one of the most exciting ones you have read in a while! After teasing you guys for a while, it's now finally time to reveal the wondrous new mini-game that JKG will be featuring upon its' release. The game is well known throughout fans of Knights of the Old Republic 1 & 2, and if you haven't played it, you have certainly heard of it!
Without further ado, I present to you, the fruits of BobaFett's tireless coding effort, the game we're talking of is naturally:
PAZAAK!
Pazaak has been played for as long as people can remember, and in all parts of the galaxy. It is a card game, where the objective is to get closer to 20, than your opponent. - I could easily tire you all with boring text about how this works, and how you can become the master of the masters, but I'll save that for later! Instead, I will let a small feature-showing movie take over, and show you just how well this all works in JKG!
As you see, you can initiate a Pazaak challenge at basically every kind of person, be that AI controlled, or another player. What you don't see here though, is that there will be both a tournament system AND overall rankings, to show the best of the best Pazaak players. If there will be monthly in-game prizes for being in the top three, we have yet to decide.
---
Have you never played Pazaak? Or have you never really understood the game itself? Fear not, BobaFett has gone the step further and made an entire Pazaak Manual, which will be released before the mod itself. This is done, so that everyone may have a chance at learning the rules and tricks of Pazaak, before they duel other players. Although we won't release it just yet, here's a couple of screenshots so you get an idea of the looks of the manual: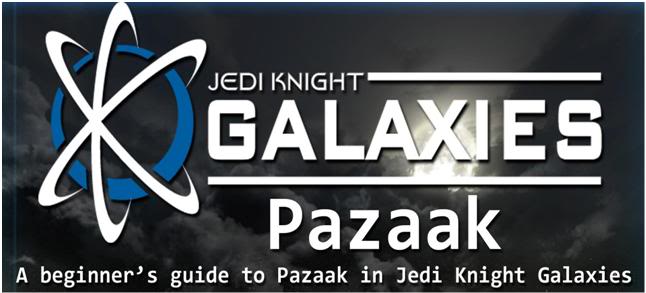 We're all glad BobaFett has taken his time to make this colorful and informative manual! Go Boba!

Detailed explanations will teach you how to efficiently use special cards, and will let you avoid using cards of which you do not know what they do.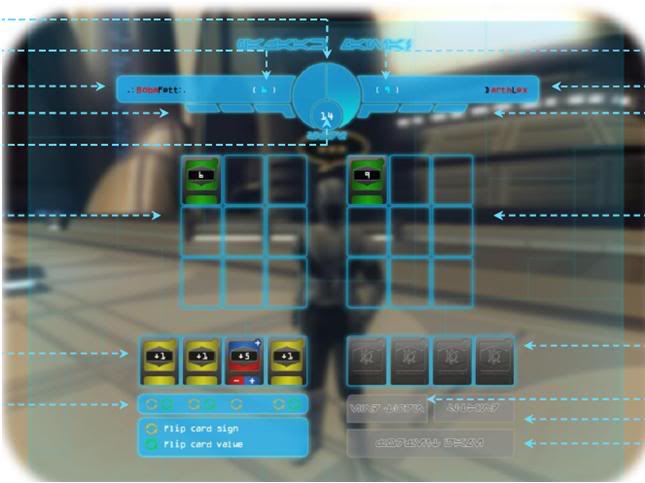 Arrows will indicate where on the picture, the item in question is, and explain how the feature pointed on, works! This will be useful for newcomers, and might help those who know the game, get even better!
That was the news of this time, and I hope you all enjoyed this little surprise, and that it was exactly what you *didn't* expect to see in a JKA mod, because then it fits our goal of breaking the limit!
~ The Jedi Knight Galaxies Team