...The Somewhat-Exorable March of Progress...
As I'm sure many of you have noticed, our Mod Database profile is currently claiming that the mod is going to release on December 31st. We've been attempting to put the finishing touches on the first version of the mod for the last few weeks, however work and other factors have been trying to mess us up as much as possible. The dates we've put on Mod DB (the 18th and the 31st) were determined based on the assumption that I would be working 3 days a week for the end of November and December, and that I'd be taking the 14th to the 27th off. What ended up happening was I worked 6 days a week, and didn't finish until the 22nd, which as you can imagine severely disrupted the modding time I had scheduled. Either way, we're almost ready to start putting it out for feedback and balancing; all that remains are abilities and a few scenarios, as well as some cleanup. This first version will not include the Empire of the Hand. As the faction where we have the most freedom to explore different options, we want to make sure we don't rush it, however we don't see the point in delaying letting everyone play with the two other factions that are done, or nearly done, and iterating on the feedback there while we finish the Empire of the Hand.
Don't worry, you'll be able to play with (or kill, whatever floats your boat) a bunch of Clawcraft soon enough, you'll just get to play with X-Wings and TIE Fighters even sooner. Along with other stuff...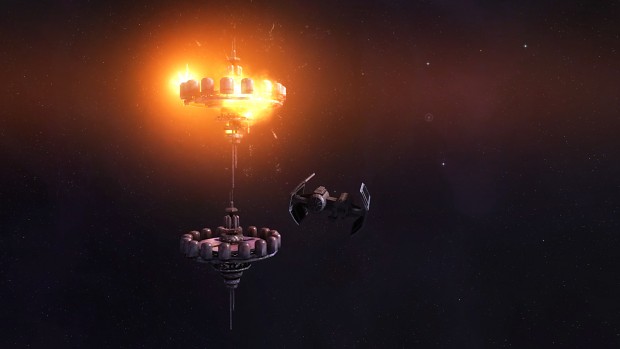 ...Survivor's Quest...
We'd also like to use this opportunity to talk about another feature we're implementing to the game; Escape Pods. These are primarily related to the New Republic as the faction most concerned with saving as many of their own lives as possible although they do make some appearances in the other non-Saurian and non-bioship factions. Their key role is as part of a passive ability for all New Republic capital ships and cruisers. Upon the near-destruction of these ships, their surviving crew will escape in the aptly-named Escape Pods. These pods cannot hyperspace, can be destroyed, and are somewhat slow to manoeuvre. They have the ability to dock with allied ships in order to provide several bonuses, including a temporary damage bonus credits, restored health, and restored supply. Essentially, in order to maximize the cost efficiency as the New Republic's lategame ships, you'll need to recover as many pods as possible. As ever, the exact bonuses are subject to change as we go.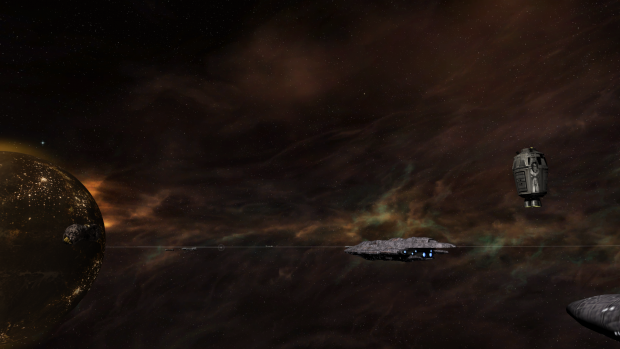 ...Further Information...
FAQ Thread - Progress Thread - Tester Signup - Mod Wiki
...Follow the mod...
Forums - Facebook - Steam Group - Youtube