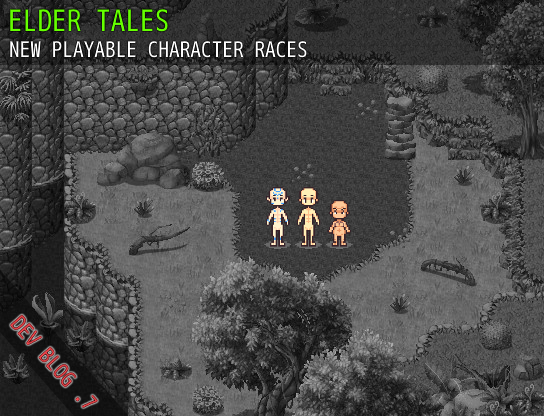 Dev Blog #7 - New and unique graphics!
Hi everyone, how are you? I have not talked about the project progress for some time, but I'm here with some important news and I hope you like it.

From the beginning I'm developing this game alone, focused on an environment similar to anime log horizon that I have identified a lot with his history and characters etc... I know where many people seek to play Elder Tales because of this, so I decided "is time to invest in quality of the project" and not use more free graphics (LPC and other stuffs) what are present in many other games.

I recently hired a pixel artist who is producing the new design graphics that is the core for a unique look that I was looking for.

You will notice similarities in some anime graphics due to the references used, bringing a good harmony design and animations.

We are currently going to start test versions with three main races. In at all Elder Tales will be eight playable races, but it will be launch update paths with new races and contents like maps, equipment, areas for hunting etc.
Detailed races description
The humans:
The human is one of the three early races of Elder Tales and one of the eight races to choose from. This is a breed similar to us in the real world, the humans of Elder Tales comes in a variety of skin color, hair, and eye color. They are known for their diplomatic nature, excellent traders and even master of arms. They have the advantage of learning any kind of mastery.

The Dwarves:
The dwarf is one of the three early races of Elder Tales and one of eight races that players can choose. Known for their strength and for inhabiting mountains and underground mines, a humanoid race that has a strong physical bearing. They have high Vitality and Stamina status, making them excellent for battle classes and also forge. Dwarves are characterized by their size from 100cm to 140cm, so a player who chooses dwarf as their race, will have to get used to playing with a small character. Generally speaking, dwarfs do not look as strong in appearance, but they do have the most ability to tank.

The Elves:
The elf is one of the three early races of Elder Tales and one of the eight races that players can choose. Known for their longevity, the elves live in the forests and ancient ruins. They are excellent archers and long distance skills as well as being extremely lightweight for stealthy or agile classes.
Elf > Human > Dwarf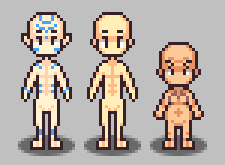 All races will have male and female characters to choose from. Below is an female elf animated base example and human showcase: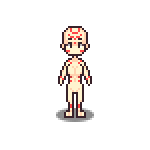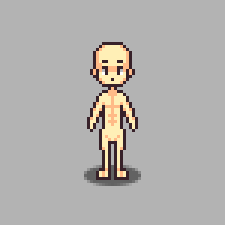 The characters can undergo some changes but this is a model made exclusively for the project where players can create their characters and customize them in the way you prefer....
I'm doing some in-game tests of animations, text positioning, systems that will be included and leaving everything ready for quickly implementation.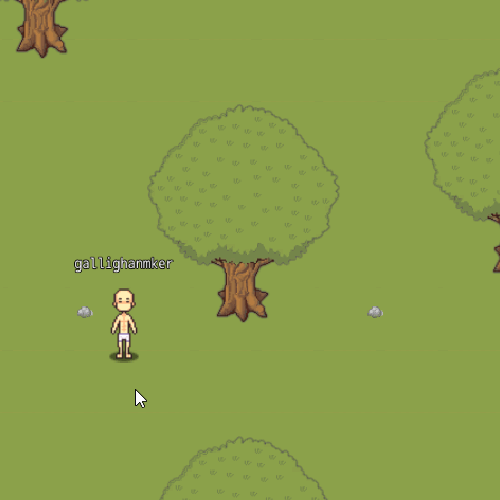 not look at the tileset xD are just for demonstrating

Some hair style variations

I hope you can see some references xD, lack some styles in this image but it is only to have a sense of what is to come and the quality that we gain in the project.
Interface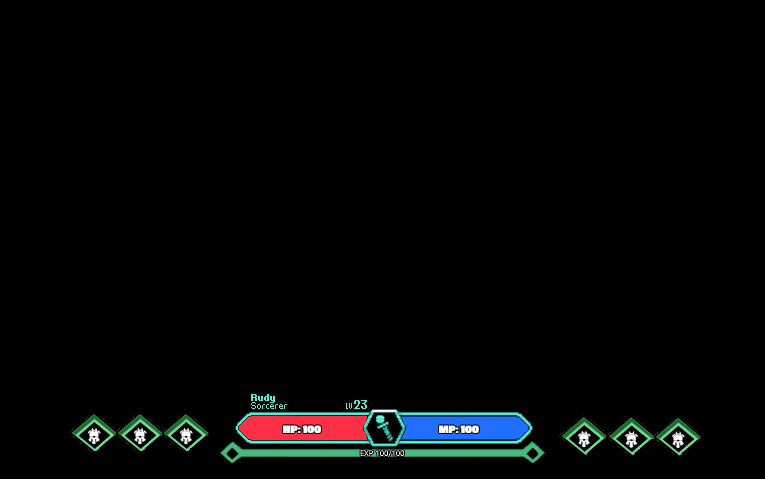 This is still in initial development and will change a lot but I am developing an interface that also references the anime log horizon. There are many elements to be produced but you can expect news about it too.
See you soon guys!.
..