Please take notion that the game is still very much a work in progress, most if not everything you see here is subject to change.
This week we're talking about something very interesting to the world of Shine, it's enemies!
Enemies in Shine are manifestations of emotions, issues and behaviours us human folk have, things such as pretending everything is ok when you have a hole in your chest and addiction to something are just examples of themes the player can explore in the world of Shine, however, we're not taking the most realistic approach to it, but the core messages we want to give will be there.
So with this idea of "emotions in mind" my very first idea was that of laughter, smiling and someone happy. I started making sketches of said idea, just drawing what came to mind.
Meet Smiley.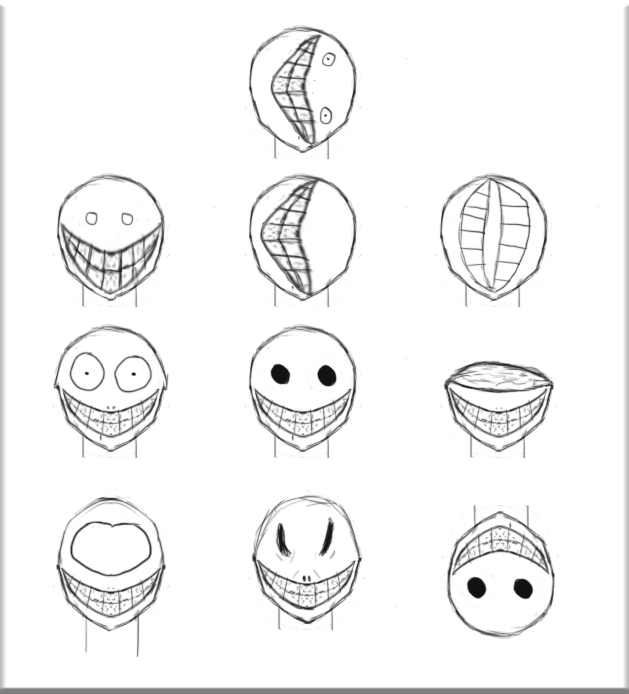 The idea is set, but it was just…simple. Too simple. It needed something else, yea he smiles, so what?
He needed something else to make him standout. Remember previously when I mentioned "pretending everything is ok but you have a hole in your chest"? Well…

Ok, before you go all like "that's THE exact thing you described, c'mon bro" hear me out. The enemies are physical manifestations of what we feel, or rather what Damien feels, so it makes sense for him to have an actual hole in his chest, because that's what he is, nothing behind the smile.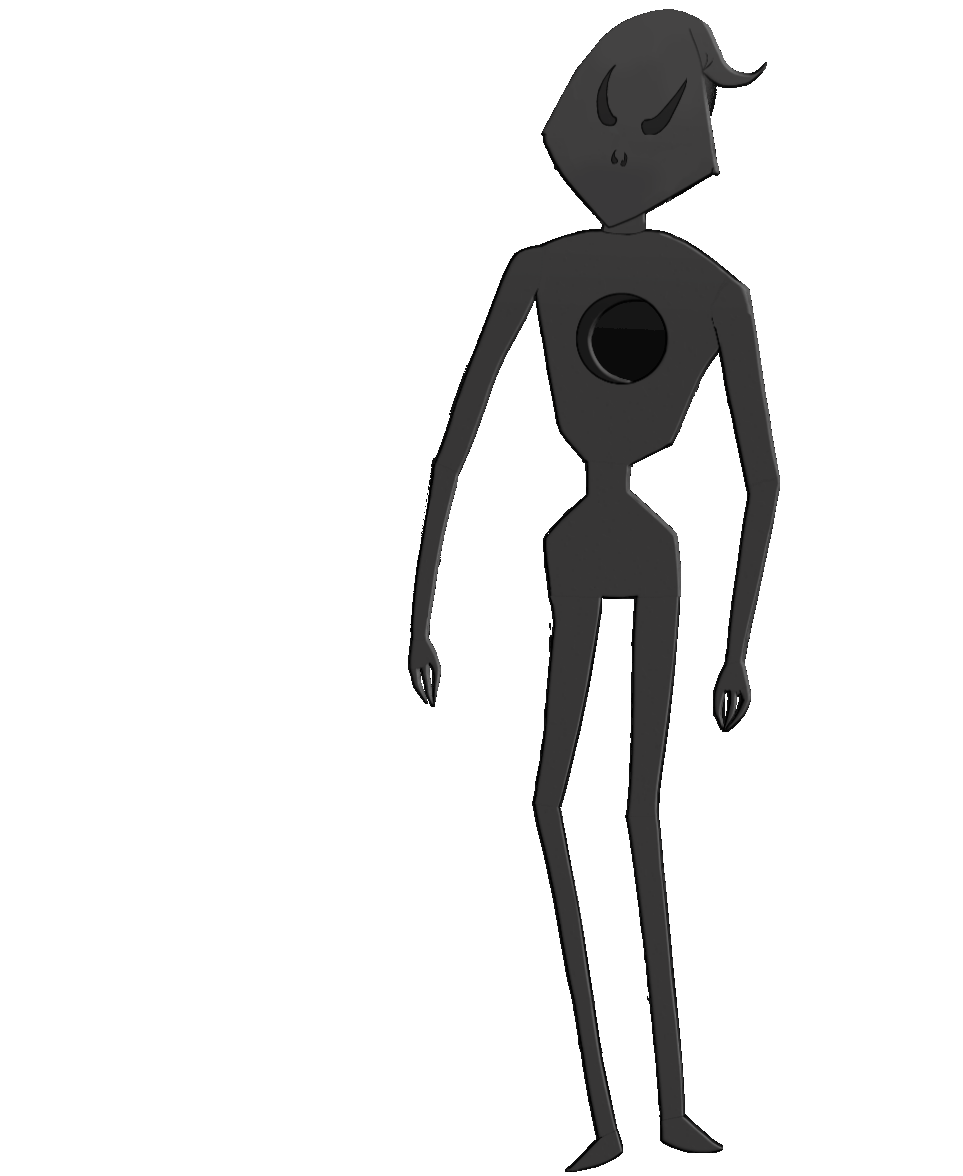 His personality needed to match his appearence though, so after his design was done, I took one good look and him and thought to myself "what kind of personality would you have?".
Alongside a few other people whose opinion I asked, all of them said the same thing, he's snarky, despicable, sarcastic and of course has a dark sense of humour.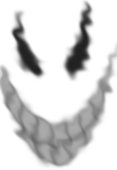 There's only one more enemy we're comfortable revealing this week, Addiction.
His idea is simple, he represents everything we find addictive, tv, drugs, sugar, nicotine, you see where I'm going with this. He has ties to another character in the game that I won't spoil, Smiley is directly tied to Damien, but this little guy isn't, if that makes sense.
In terms of his design the idea actually came from my girlfriend, a person who barely plays videogames, and is in forensics. Imagine my face when she said "You know what addiction looks like to me? A puppet, looks harmless but is a giant bitch to handle." Right there, light bulb lit up above my head and I sketched him asap.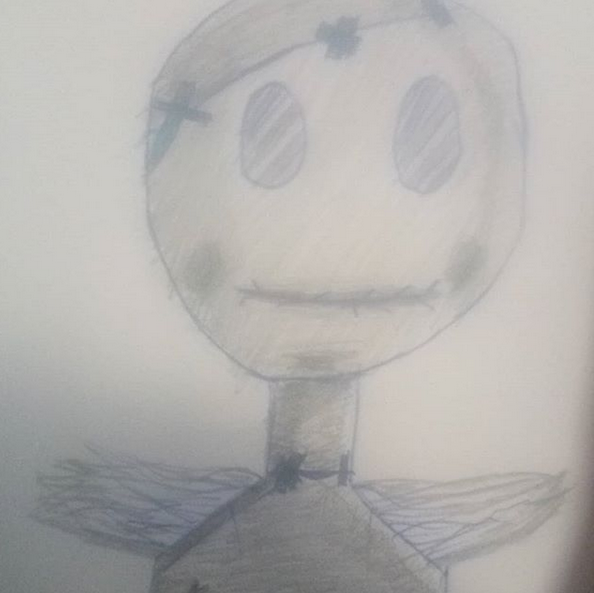 This is him now.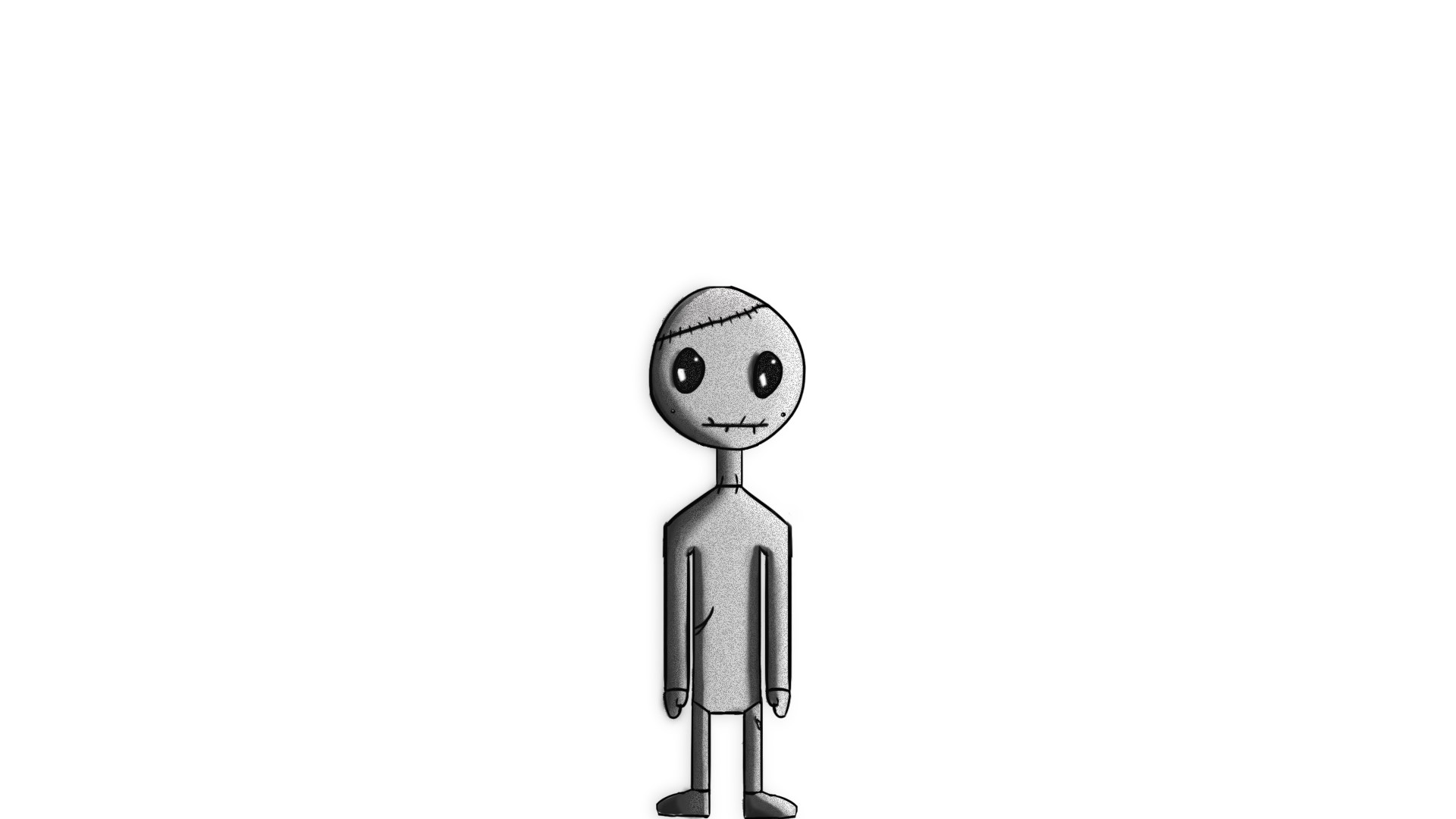 He doesn't talk, and he's clearly hiding something, I'll leave that up to you to imagine. ;)
That was but a small taste of the enemies you'll encounter in the world of Shine.
Next week we're talking about Damien and Shiny, our protagonists, cya then!
Interested in the game? Follow us here!
Facebook: Facebook.com
Twitter: Twitter.com
Gamejolt: Gamejolt.com