In this mod update I will start by saying that I have finished the splash screen, main menu screen and 5 loading screens for the mod. I have created all of these assets from scratch and I have already shown a preview of the home and splash screens. For the "Northern European" culture set in the game, which is currently being used by Antioch and Jerusalem I have finished the in-game stratmap UI as well. This UI borrows heavily from Broken Crescent but I have updated it so that it looks a little cleaner. Credit to the original creators of these UI textures from the BC team.
As for the Kingdom of Jerusalem I have done the following:
Added about 3/4ths of the units from Jerusalem Rising to the Jerusalem faction. These units still need text entries, icons and EDB entries so that they can be finally recruitable.
Changed the accent of the faction to French and changed character/agent names to French names.
Added custom portraits for all character/agent types.
Added battlemap banners for Hospitallers and Termplars. The banners were ported over from BC, so again credit to the BC team. I will continue to use the vanilla stratmap and main battlemap banners for KOJ because of the historicity of those banners.
I added brand new Jerusalem logos/icons that will appear in the custom battles, campaign start and in-game stratmap screens like the diplomacy screen.
I've also started some meticulous work on EDU balancing. The mod will have three unit types: militia, professional and elite. Militia units are cheap, have no upkeep, are pretty weak and take one turn to build. Professional units are more expensive, have a moderate level of upkeep, have good attack and armor and take two turns to build. Elite units are the most expensive, have relatively high upkeep, have very good stats and will take 3+ turns to build depending on the unit. I've made crossbows more deadly, but have drastically cut their range so you don't see the weird arc-fire animations and I have made it so that light cavalry do not level entire columns of troops when they charge like heavy cavalry.

Finally I've added some cool effects to increase the fun factor and level of immersion:
Added actual crossbow bolts for crossbows to fire.
Realistic crossbow animations with working strings (all archer units will in the future use the strings on their weapons).
I've added realistic looking blood by adapting the Crimson Blood mod by Magus to this mod, so credit to him.
Dual wield animations for Templar Veterans, so you will see them strike enemies with both their swords and axes in combat. Credit to Briarius from Myth total war for creating these animations. Closest thing I can offer to a preview right now for this: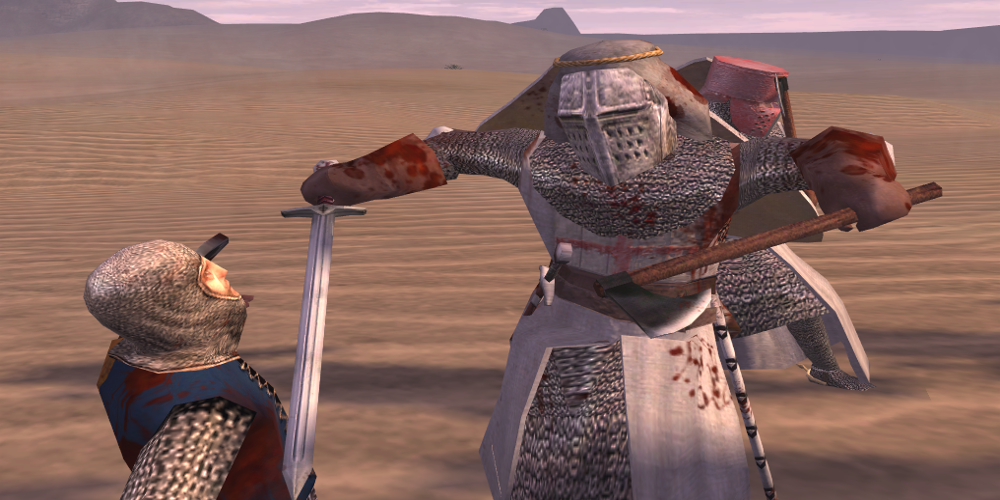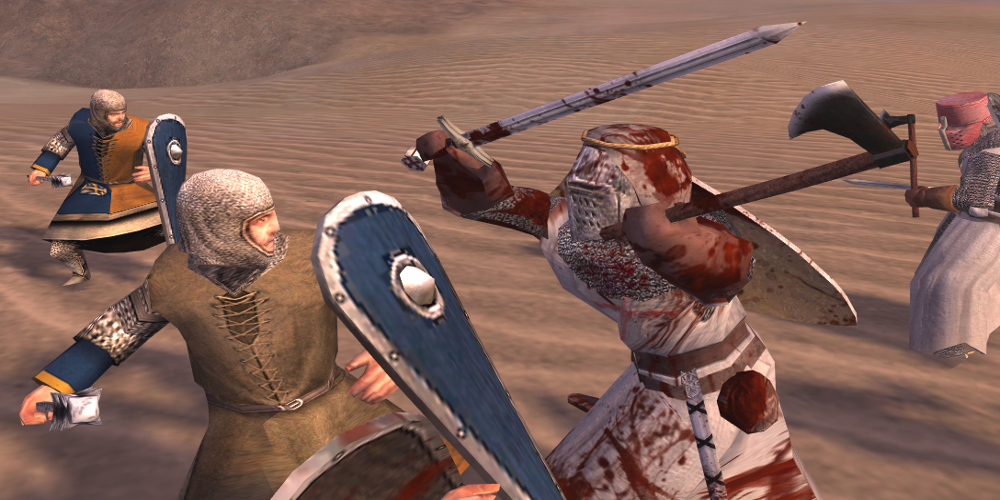 Note the effect of Crimson Blood on these units too.
That's it for now peeps, smell ya later.