Greetings and happy holidays, hope all of you are well. Sorry for the lack of updates these past months. In all honesty, I was dealing with some things in my personal life and I kind of lost motivation to carry on with this project. However the other day I fired up the game and just randomly started a new campaign as KOJ and I realized how much sweat, blood and, tears I've already put into this thing....I was proud of all the cool things I had created and for a second got lost in my thoughts thinking about what this project could become. With that said, I found a new enthusiasm and have now decided to resume work!

As I've already done tons of work for the Crusaders, I am now going to approach things from a different angle. I want to start development on the Ayyubid roster. I have not finished all of the armor upgrades for the Crusaders; I can come back to that later. My goal now is to have a fully working Ayyubid faction and release the next installment of the mod by next February or March. Here is a WIP of the Ahdath militia I've been working on for the Ayyubid's.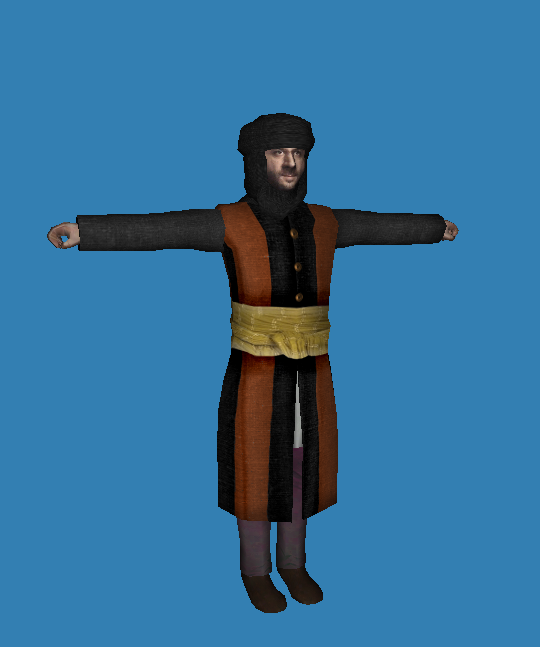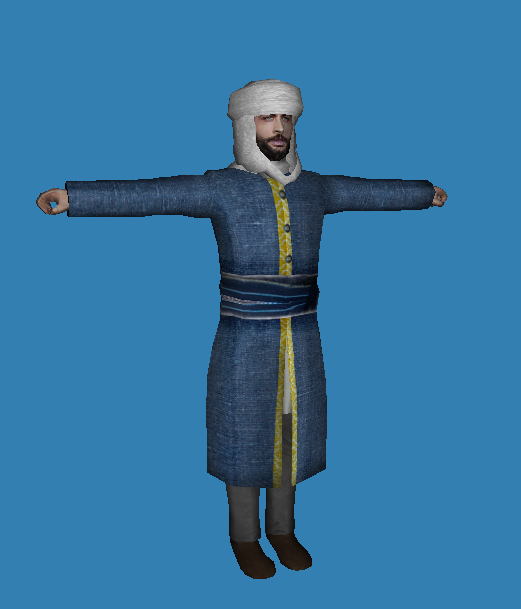 With this model, I can churn out at least four militia units (melee, spear, archer and cavalry).

My vision for assets are as follows:
-Militia model
-Professional Soldier model
-Mamluk model
-Ghulam model
-Captain model
-General model
-Unique General models (Saladin, Uthman and etc.)

Its a tall order of work and is obviously subject to change, but stay tuned now for regular updates!