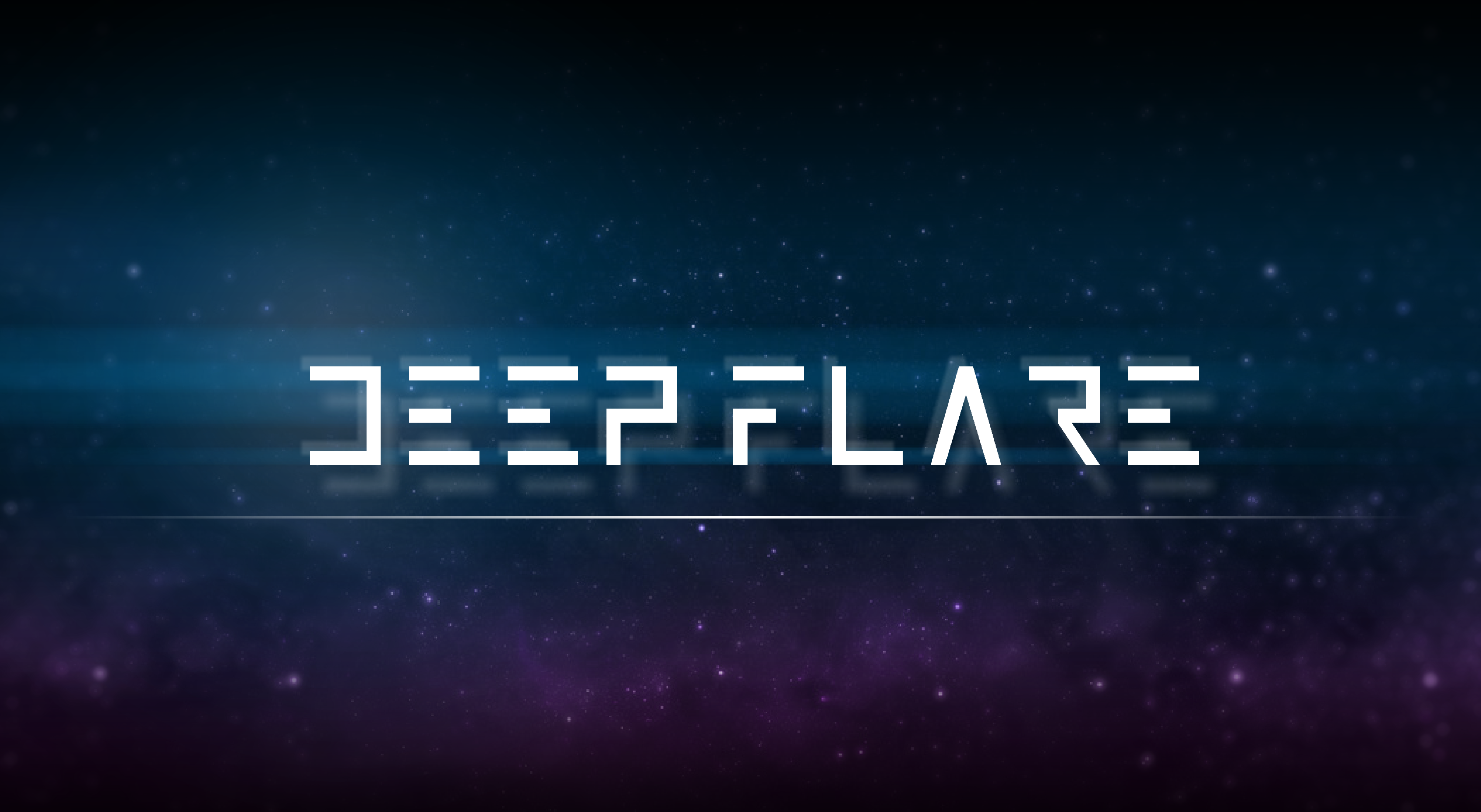 Hi everyone! Last month we've been a bit silent, being busy with personal stuff and preparing for the current holiday (which can become sort of a job under some circumstances :D). So, today we're going to talk about an important feature in a game such as Deep Flare. Something that, if done correctly, won't be noticed by anyone; but on the other hand if there's something that quite doesn't work out, could really bring down the overall quality of the experience. Talking about the Sound Design here! So let's introduce our brave sound designer, Paolo, who's going to talk about the work behind the sound effects of Deep Flare - concerning both what he's been doing until now and which are the plans for the future.
Something That Will Never Change: The Field Recording.
Maybe you don't know this, but every sound in DF is made by ourselves. We decided not to use libraries of pre-made sound effects, making instead every single sound with the means at our disposal.
Why? Simple:
-It's funny
-It's cheap
-It fits with the idea of immersion we want to comunicate
The sound creation workflow I followed in the past year is quite straightforward. When I hear a sound, I ask myself: is that interesting? Good, I will record it. And what will I do with that sound I've just recorded? I will wait until I figure it out :P
I've found that if I build up my own sound library this way, the results feel way more unique and spontaneous than the ones I get if I record something strictly on commission.
So, when we began to work on the Europa demo, Matteo made a list of all the moon's features, the obstacles the player would have to face, and all the lore stuff, and finally he gave me a list of sound assets to make. Then I started working on it following the rule written above.
For example: I was at the pool with my colleagues once, and Michele performed a bomb-dive, creating the perfect sound of a big metal spaceship diving into Europa's underground ocean. So I set my instrumentation up and we started recording... at the pool.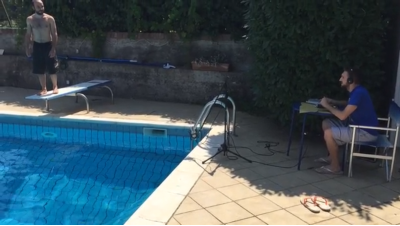 Here are some samples of what we recorded that day.
We made use of both splashes for the module's dive in the ocean.
Every sound we labeled as "interaction with water" in the Europa Demo was recorded that day.
Another episode was about the creation of the sound of the shellfish living under the ocean: while at a programming-based conference with the team, I was a little bored (I don't understand anything about programming) and so I started toying with an empty plastic glass. The sound of the crumpling plastic was really interesting and so I decided to record it in many diffrent ways. At the end of the conference Matteo told me "Paolo, we need a sound for the shellfish", and I told him we already got one :P
What I'm doing right now, and what the team is going to do in the future:
As I said before, I've never stopped recording peculiar sounds and playing with audio in order to create our own library. But speaking about the game itself, we're also going to need some work structure, or risk falling into an asset chaos. So, we decided to follow a new workflow - to realize the best immersion in the game, using the sound as a tool to improve the player experience.
Here's a quick explanatory chart: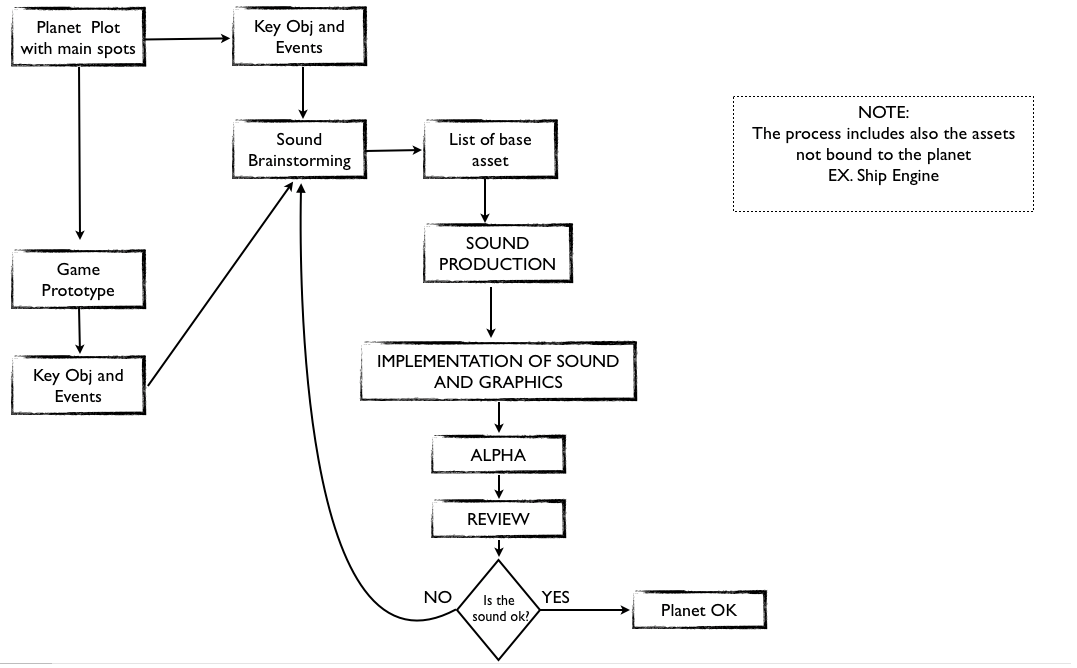 We want to focus asset creation process on our personal experience as players, and therefore we are not going to use a previously established list of sounds this time; instead, we'll make one up from our gaming session.
The real sound of space:
Something I would like to talk about to close this log is the real sound of space. Many of you know that in space there is no sound, for there is no gaseous medium for it to propagate. So... technically all of this article could seem useless. But we found an interesting solution, which allows Deep Flare to have both sounds - which are paramount for player immersion - and the sense of realism that we want to convey.
When inside any celestial body's atmosphere (given there is one), we'll apply various types of filters on the whole sound system, based on scientific data such as average atmospheric density and chemical composition, player altitude, and so on. This way, since those attributes will also influence the way the module's going to navigate, we're also implicitly telling the player some information about the level before even performing a proper in-game analysis. Of course those filters won't be applied to the OST and\or some other specific sounds.
When in the deep space, we will apply a really low LPF (low pass filter), resulting in a heavy sound deadening. The player will only be able to perceive some sounds: the ones he could actually hear from inside the spaceship.
So... that's all for the moment! See you on our next devlog :)