It's been a little while since we last updated here, but as the end of the year draws close we've taken a little bit of time out of our busy schedules to put up a few words and images about the past couple of months of development.
Honestly, things have gone a little bit slowly since mid October, with various commitments on myself and on Morpher from outside of the mod. Exams were especially prominent for me, but with them out of the way freedom does seem to beckon.
So here's the news!



First off, a few maps have been made to begin filling out the Skirmish options of TO. Since we've removed all the standard TS maps, and all of the old TO maps as well, we've got a lot of work ahead of us to give Tiberian Odyssey a large and varied set of maps. At some point we'll go through and edit down the old build for good maps, but many were very small and may need to be remade if used at all (one was so small that the whole height of the map could be seen on a monitor with 1024x768 resolution).
For now we're keeping things relatively simple as neither Morpher or I are very proficient mappers yet, but as things go on I dare say things will get a bit more ambitious.
Rain In The Night - 3 players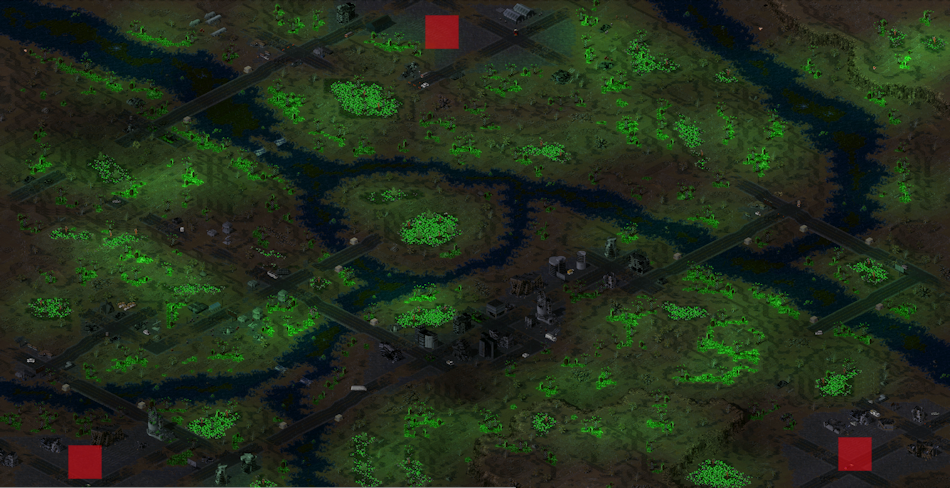 A familiar sight across Europe, Asia, and the Americas, this township fell prey to the increasing blight of Tiberium. The slow moving waters wash sediment rich in highly toxic Tiberian biology down from the hills, making the area a tumor even more devastated than the regions surrounding it.
Being near the heart of a Nod recruiting ground, many of the remaining inhabitants have been assimilated into the Brotherhood's ground operations.
Stalter Headland - 4 players



A true meatgrinder which was fought for in bloody battles throughout both previous wars, the headland here allows only one point of entry onto the mainland, making it prime real estate for Nod assaults. Civilian presence in the region has been mercifully low in recent times, as GDI evacuated the majority into the GDI held safezones during the Firestorm skirmishes. The pits and hills of the area have made it a struggle for defenders and attackers alike, and many a volatile stalemate have been seen on the Stalter Headlands.
Transmexican Superhighway - 4 players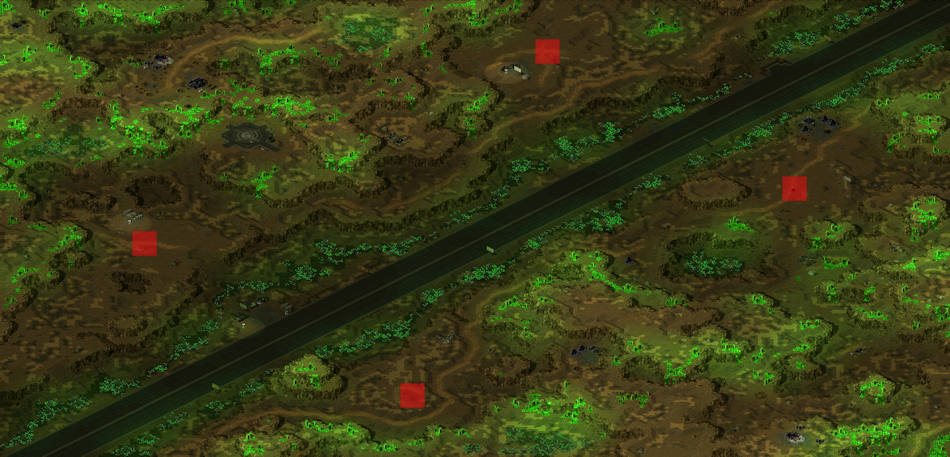 Constructed just before the outbreak of the Second Tiberium War, the Transmexican Superhighway allowed GDI to move troops and supplies by road into South America for over a decade. By the end of the war, all the bases along GDI's soon-to-be-completed Amazon Firestorm Barrier were supplied by this one roadway, but fears of attack by Nod along this crucial supply line meant that GDI switched to airlifting supplies into South America using dropship stations.
Hills Of Silence - 3 players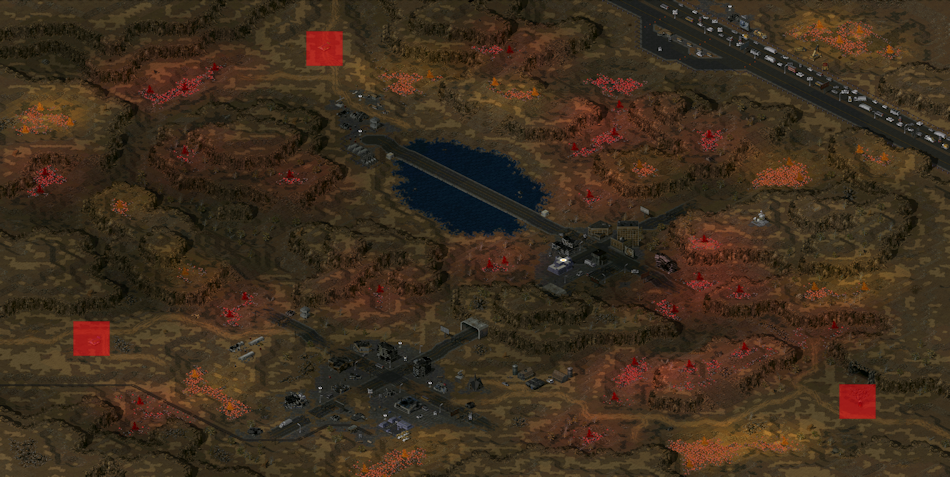 A once popular town which once played host to many visitors taking a break from highway driving now remains abandoned and cut off, laying silent amongst the surrounding cliffs. Only recently, has a weaker strain of Tiberium started to claim these lands, bathing the dark surroundings in eerie red and orange glows.
All these maps can be seen in the maps section at our forums over on Project Perfect Mod, as well as 1:1 full map previews. There should be more coming as we make them.
In addition to these maps, a few new structures have been added. Chief among them at this point being the Cabal Core, which has undergone a significant revision, and the Communications Array. In the next few weeks the set of capturable tech buildings will be being further extended with Cabal Powerplants, civilian Hospitals and Armouries, and possibly capturable emplacements.
Cabal Core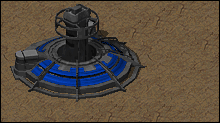 Cabal Cores are locations into which CABAL pours his near omniscient consciousness. Each one functions autonomously while reporting to a central core, which can assume direct control should it wish. Should this occur during a mission, the core should be considered highly volatile. If captured by GDI or Nod, a core allows the owner to construct cyborg units such as the Cyborg, Cybernetic Tank, and Guardian Walker. It also gives the player access to Cabal's power generators.
These structures are uncommon, and generally defended by malfunctioning cyborgs of various varieties.
Communications Array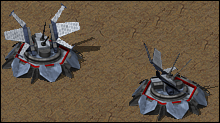 Used by the civilian arm of GDI primarily to track satellites and weather patterns, these structures are often found in multiple places across a region. While these buildings are constructed to withstand the onslaught of high winds and ion storms, they crumple under organised attack and are therefore not advisable as anything but backup. Internal power supply and air processors mean that the structure can continue to function without outside support for a long period of time with very little power drain.
I would also like to thank Regulus and Hassan for their support.
Regulus is helping me to build up and fix our terrain at the moment, and is doing some 3D stuff on the side. His skill with his own project, Tiberian Sun: Asset Expansion, is already beginning to show through here as well. Hopefully some of his work will feature in the next news post here.
Hassan helped to finish off the Nod voxel set, which is awesome. He's also been contributing some other civilian and Nod splinter faction voxels, so hopefully you'll be getting to see them soon too.
Until next time, adiós!