We've asked you before on our Instagram...
What if you could change the world with your loneliness?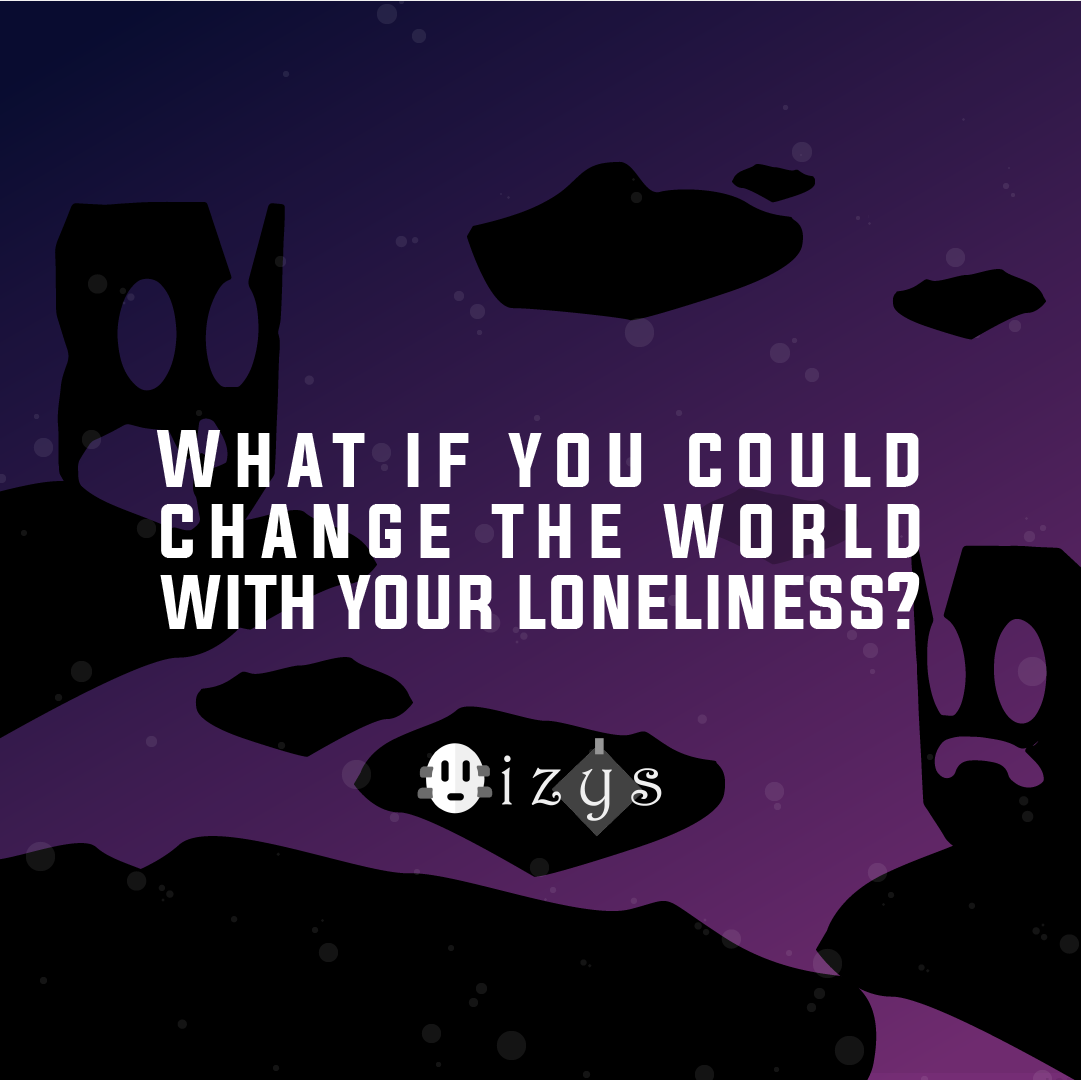 We've also told you that the world in Oizys is affected by feelings and, more specifically, loneliness - that affects not only light, but also colors, mechanics & sound. We've ventured a bit in telling you exaclty how this worked in our last DevBlog - "Sound of Silence", but we've never really told you all about what in the end is one of the main features of Oizys. So, here's to:
Oizys Solitude System
So, to start of well, here's a quick graph of how it all plays out. Basically loneliness increases as time passes. The other way to affect loneliness is throught out the interaction with the collectibles and/or objectives. Objectives are always positive memories, and collectibles can be negative or positive. This means that objectives always significantly lower loneliness, while collectibles can have a range of different impacts from positive and negative impact in the loneliness vvalue, respectively.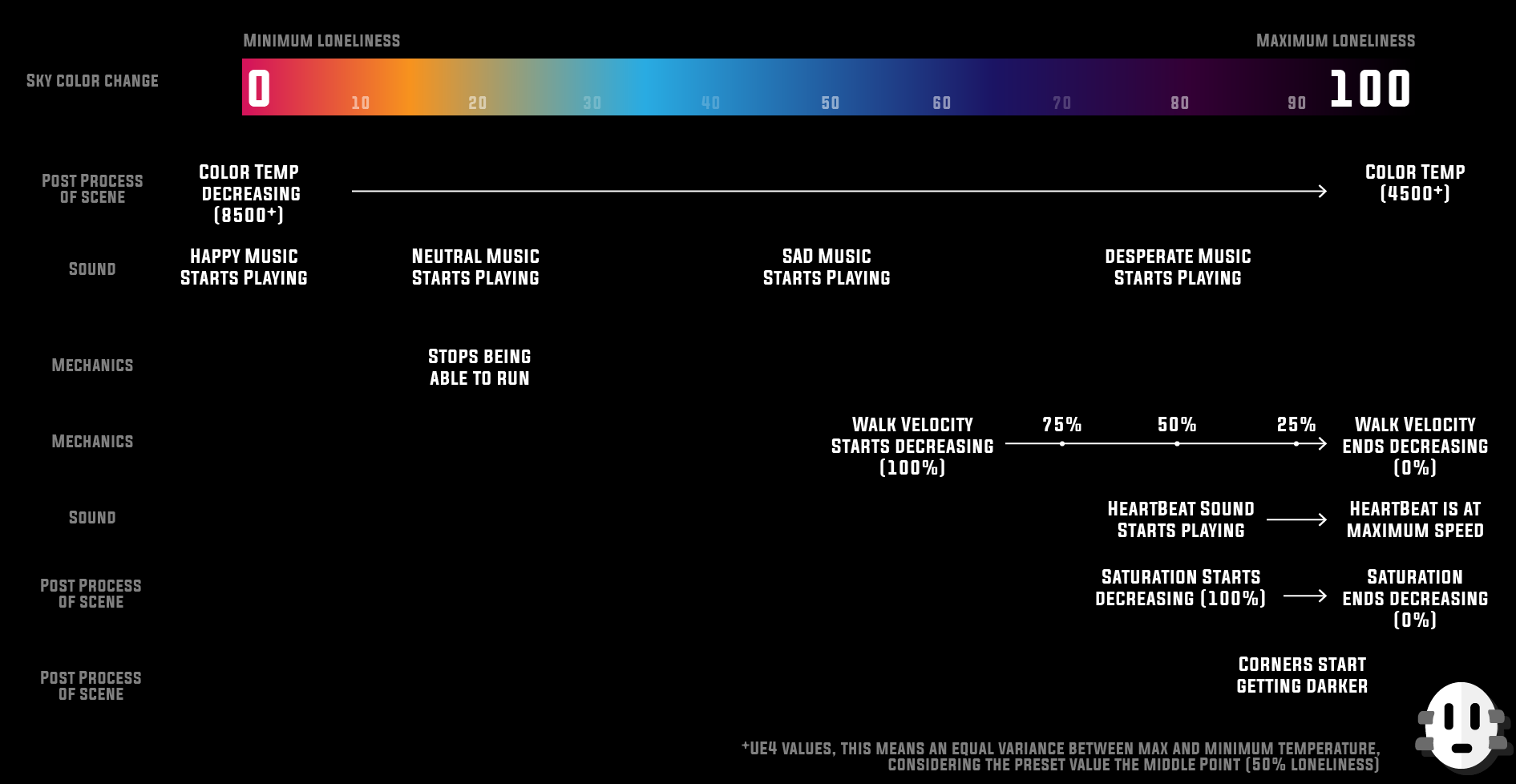 As seen above, loneliness affects four diferent game areas: mechanics, sound & music, sky color and post process of scene. In mechanics, it first deactivates the running mechanic, to then start decreasing velocity until it reaches 0 in maximimum Loneliness Level (LL). This meant to emulate how emotions can make you feel drained of energy and needing a sleep reset. When it comes to sound and music, the music goes through for states that blend seamlessly, and at as it approaches maximum LL, a hearbeat sound starts playing faster and louder. This is meant to make the player feel progressively more stressed, sad and overwhelmed, and at the final LL mimick a panic attack. This plays together with the post process parameter, as at that point scene saturation starts decreasing, and screen corners start appearind darkened. Throughout the game, from minimum to maximum LL both the sky color and the color temperature of the overall scene, change, portraing colder tones as solitude increases.
Below, you can see all of this in action, as well as how collectibles and goals can affect the loneliness meter.
What's next?
We still got some mechanics left to show you and our artist has been working hard on more environment assets, so we might be showing you some of that soon!

---
Stay tuned for all our DevBlogs, and don't forget to follow our Instagram. Thank you so much for all your support and feedback :)