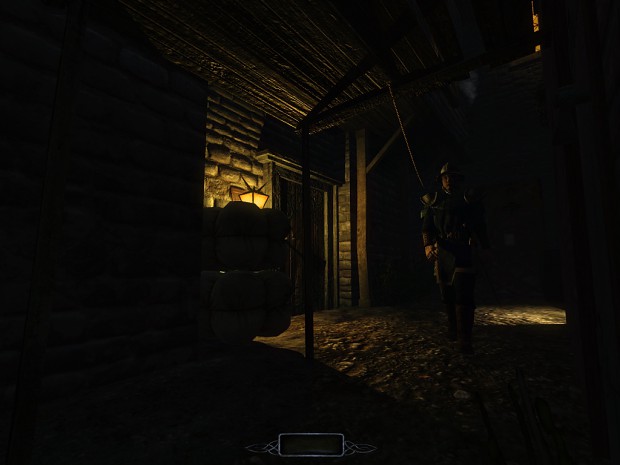 Lockdown Part 1
Mission Briefing:

"The entire town is under lockdown. There is supposedly some bandit activity going about and the city watch made a countermeasure to seal all exits leading to the docks and Singsmarsh."
"Between the docks and Singsmarsh is Greensdove. A peculiar town indeed. It's a town that was once poor but got wealthier as time passed."
"The houses are built on top of older ones, making it a narrow and crowded place."
"My good friend reminded me recently that the money we spent on our equipment was a few shiny gold coins more than we expected."
"For this reason I am breaking into the Greensdove streets to go amateur for some quick money. It should be a short and profitable trip."
"My friend also mentioned that he knows of a way to get the bandits out of the city and how that could help us thieves significantly."
"He has a vague understanding regarding the whereabouts of a certain character named Murchad. I am to find proof that he does live here in Greensdove."
"He handed me a letter that I could use to tip off the guard captain of the area, but he said that I'd have to find some solid evidence of the bandit leader's presence before we can be sure the letter contents are of importance."
Mission authors:
GameDevGoro, Bikerdude
For hints or to share your opinions with the author please visit our forums at www.thedarkmod.com
(Or check the new Mission Download area in v1.03)