For a little over 20 years, Dark Horse Comics has had exclusive rights to the publishing of Star Wars Comics. Dark Horse has had the privilege of telling amazing stories from the ancient times of the Old Republic, to the horrors of the Clone Wars (and then retold again but with less horrors of war), to the hardships of the struggling New Republic, and more recently the far future, 300 years after the Battle of Yavin, Dark Horse has told these remarkable stories through their comics and graphic novels and has become a cornerstone in the foundation of the Star Wars Expanded Universe.
With Disney's acquisition of the Star Wars franchise, they have announced that starting in 2015, Marvel will be the holder of the exclusive rights to the publishing of Star Wars comics and graphic novels. Though it is sad to see Dark Horse loose the license after they brought us years of entertainment (and for some, made our childhoods), but fret not, Marvel does have experience with writing Star Wars comics: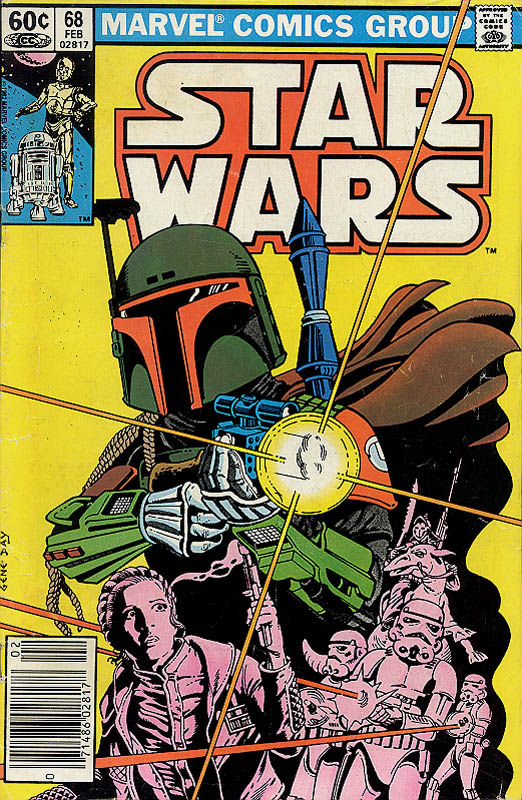 (Maybe this forgotten treasure will be un-reticonned and be brought back from the realm of Non-Canon. Fandalorians can only hope)
In fact Marvel was the first to publish Star Wars comics until Dark Horse took the helm in 1991. So we can take solace in the fact that, at least the comics of Expanded universe will be in good hands. As for the rest EU, do not hope, expect allot of reticons with these new films. Perhaps, soon the fastest growing area of the Star Wars expanded universe will be Non-Canon...
Source: Theverge.com