Hi everyone,
time is passing by and CD has grown a lot since the first step it took with the movement to OpenRA. Several thousands crashes, over hundreds of updates and an insane amount of test games we reached our current state.
At the moment we have GDI, Nod, Cabal and Forgotten fully playable in our 0.6.034 build. Including 3 subfaction for GDI, 3 doctrines for Nod and multiple customization options for Forgotten. Cabal is meant to be simple straightforward without anything special.
Our planned schedule for this year and beyond is the following:
0.6 - Addition of Support Powers
0.7 - Adding Super Weapons and reimplementing the Epic Units for all factions
0.8 - Adding more fauna, flora, creepers and neutral objects which affect the world and gameplay
0.9 - First naval combat enabled maps and naval tier in general
1.0 - Open Beta - First campaign missions - (depending on when OpenRA TS playtest/release is ready)
Post 1.0 (2018) - More gameplay improvements, expanding the campaign and new MP maps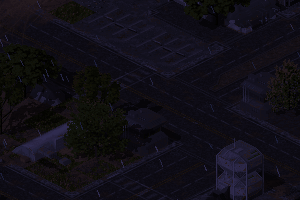 Scrin and Seraph will be pushed to post 1.0 for the sake of love for the original classic factions. They will be introduced first in campaign missions and later down the road as fully playable multiplayer/skirmish factions. Scrin will have two subfaction options. The Seraph on the other side will be very unique and very much unit ability focused with a commander system (there will be more information on that once the time has come). But for now the base factions have priority over the alien ones.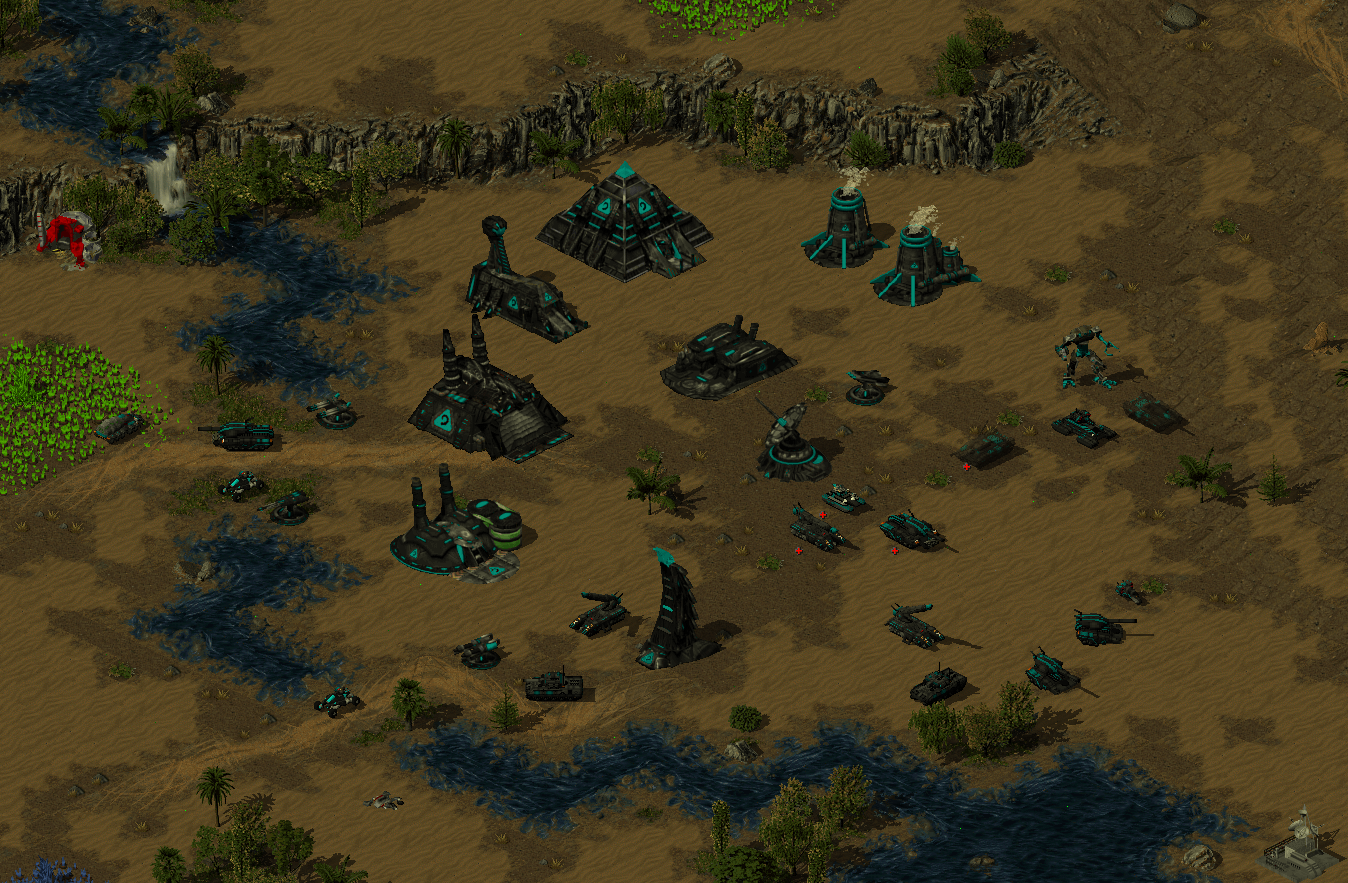 "Some examples of the Nod building set in CD"
Over the time we have build up a nice community, be it people who came from the original TS mod or old and new OpenRA players. Their skill level is also as colorful mixed as a rainbow can be. Casuals, competetive, coop or singeplayer vs AI.
ATM there is no download for the OpenRA build/mod here on moddb, this is saved for the proper public 1.0 release. But you can still gain access to the latest version of Crystallized Doom.

You can meet the development team and join its testers/players here:

We also made a custom launcher for CD which will make sure that you always have the latest required custom OpenRA engine we build on (based on the official OpenRA bleed and Graions AttacqueSuperior engine extensions) and the latest mod version changes. It works for Windows, Linux and MacOS
For people who can not host their own games, we also provide auto updating servers for you to play.
(ATM a number of 10 servers)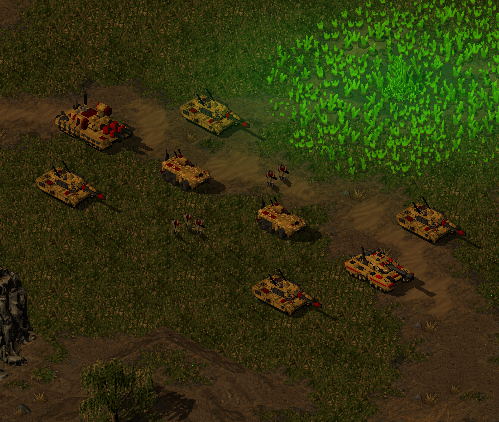 Right now the launcher is only available through our community discord server, till we move into a full blown out public build release (then you will be able to download it here on moddb too).
The reason for this move is to keep it still somewhat under control, till it is more polished and refined for a bigger audience.
"Example of ambient walker footstep sounds"
The mod is already in a good playable state when it comes to gameplay - but we still are not there where we want it to reach yet. We will welcome any new players who want to give it a try and are very happy to hear feedback from new faces. So far the response has been very motivating and positive.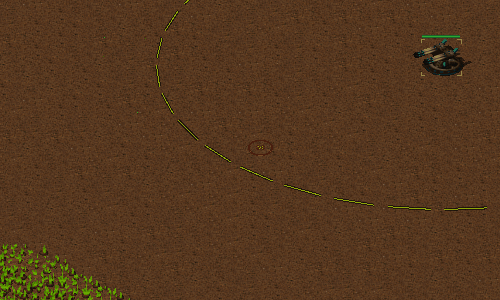 So don't hesitate if you want to try the current build out, feel free to contact us. As for people who expect a total package - I recommend for them to wait for the pure public release, as it will have way more content and improvements.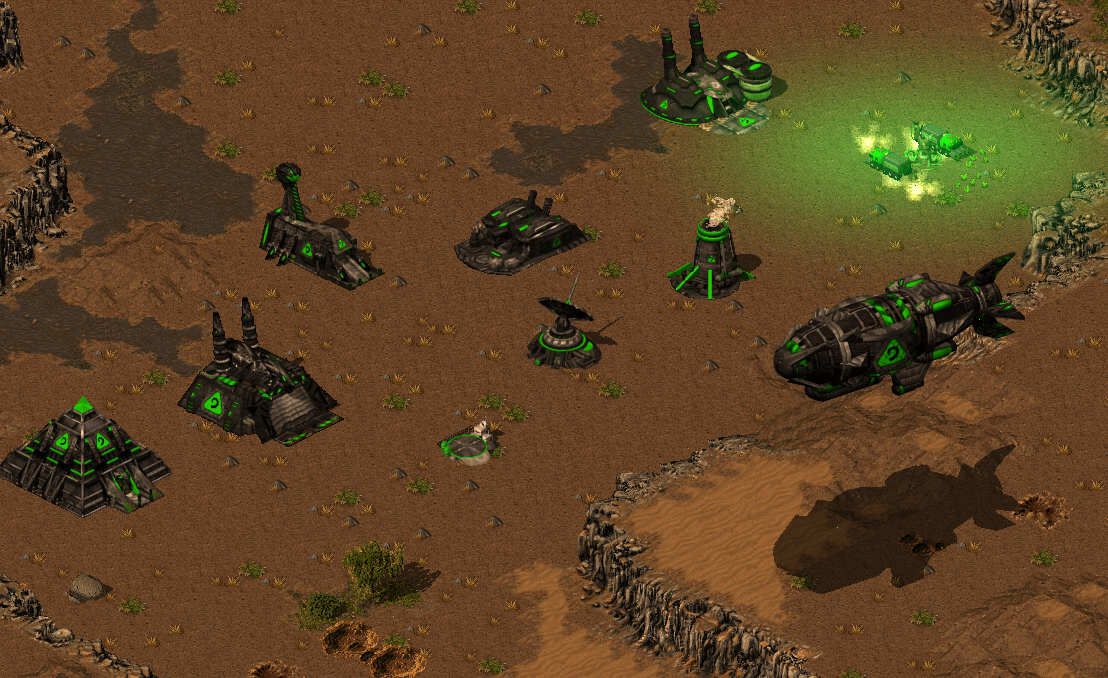 We are looking forward and very excited for the upcoming features for Crystallized Doom!