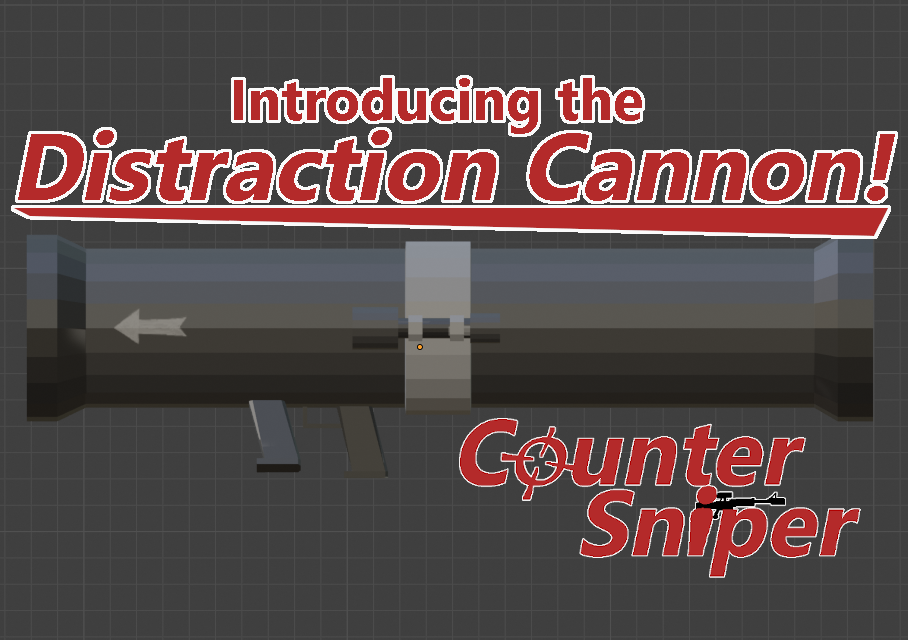 The Distraction Cannon is one of the first gadgets I've put together for the player in Counter Sniper. While there will be a large assortment of regular weapons for the player to choose from in the final game, I would also like them to have the options to use ridiculous and entertaining weapons to fight off or just disorient the assassins. The Distraction Cannon is the first mostly because i couldn't resist the fun of shooting a dummy across the landscape, especially when turning on bouncy physics.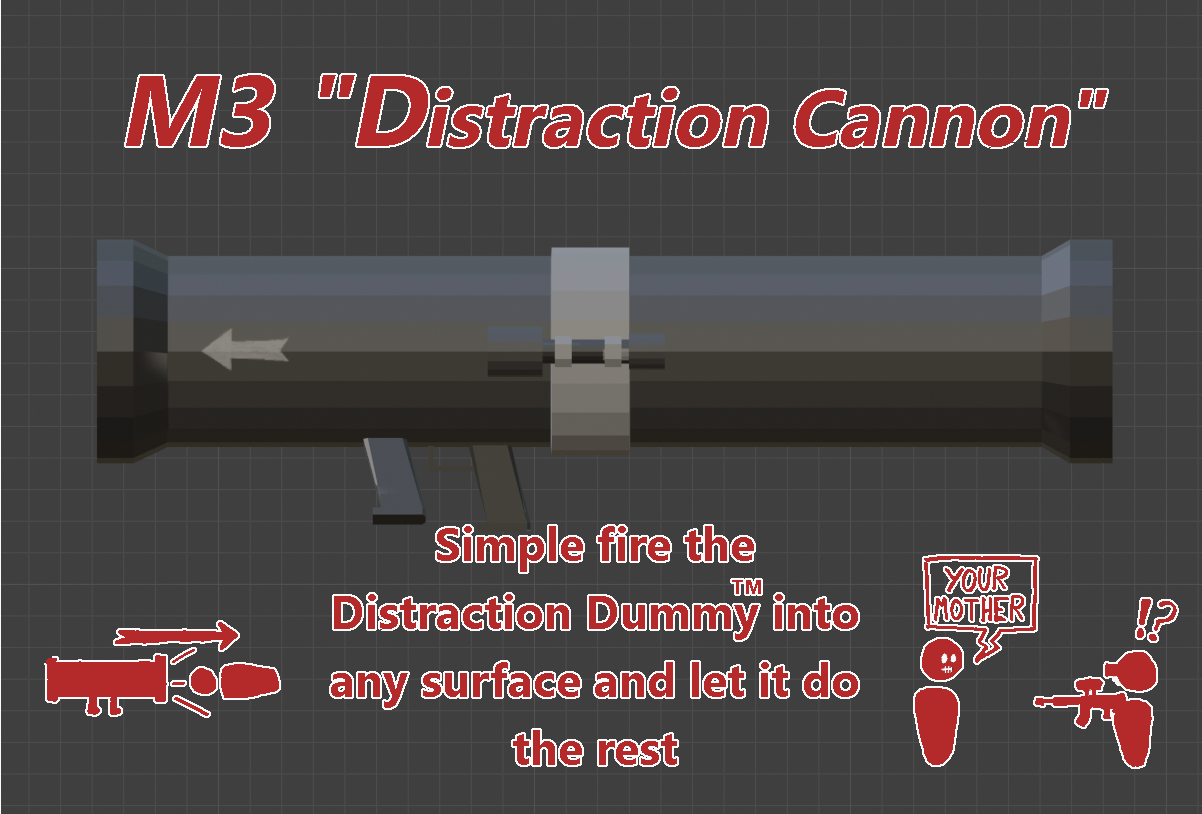 If you've read my original announcement post, you would know that the game was largely inspired by a scene in Archer where the windows of a building are filled with pop-up robots made up to look like snipers. Apparently, that stupid, pop-up robot had a very big impact on me. The Distraction Cannon allows the player to fire a dummy into any surface, where it will yell insults at their enemies for a few seconds, temporarily pulling all attention away from their target until it wears itself out with profanity and explodes.
I'll give you all more information about new gadgets as I work up prototypes, and be sure there will be new prototypes as I continue to read through old Spy vs Spy comics. Also some time soon I am planning on doing a breakdown of the scripting behind the Distraction Cannon for anyone else working with Unity Visual Script.

Thanks for reading.