Defy darkness - together!
Starting today, all 3 campaigns of The Dark Army: Uprising Remastered (Day, Night and Dark campaigns; 21 missions total) are playable cooperatively, from 1 to 8 players, in The Dark Army: Uprising Cooperative, for RTCWCOOP. Gather your friends and defy darkness - together!
---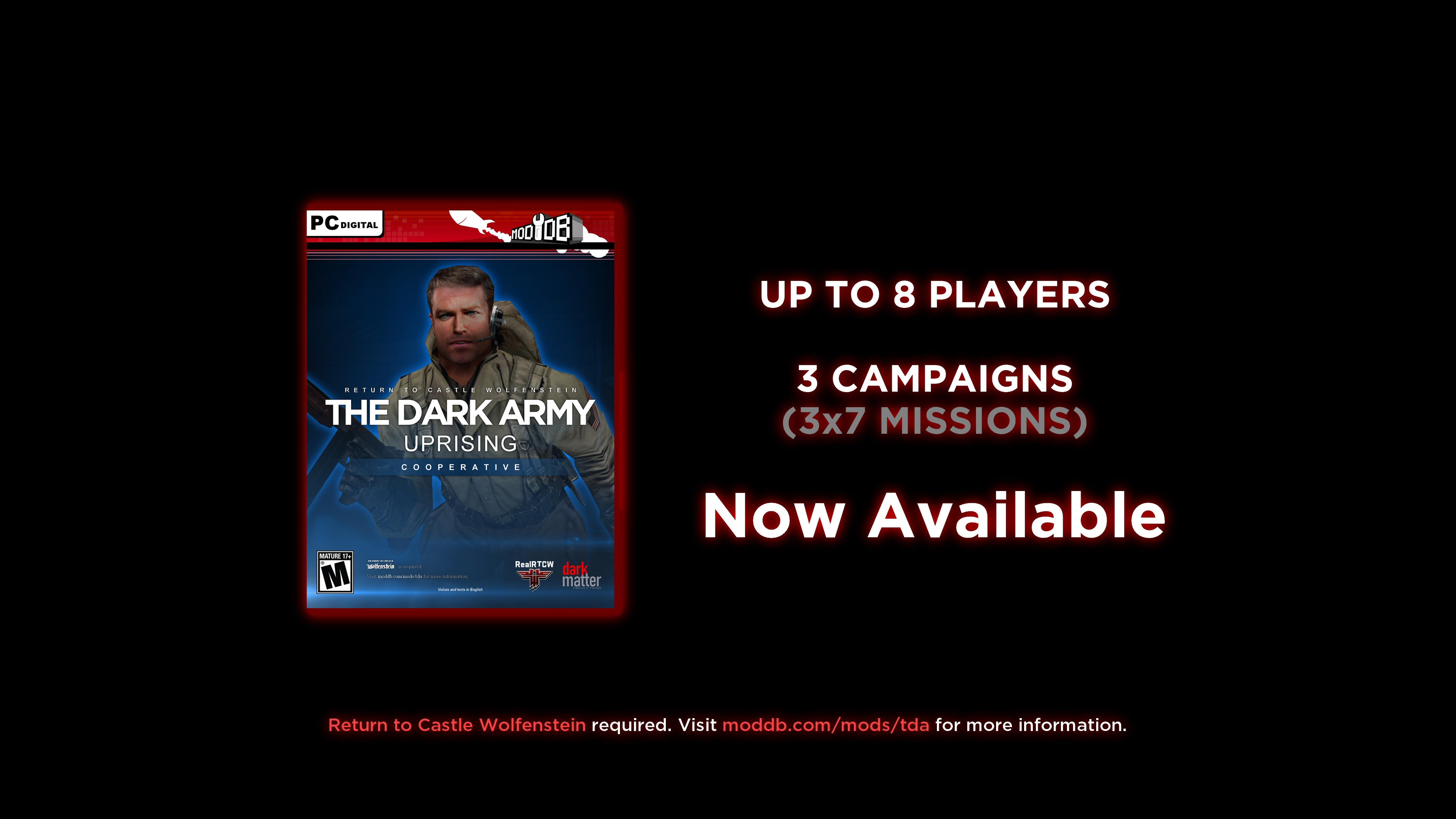 ---
The Steam release!
As most of you may know, WolfETPlayer's RealRTCW is heading to Steam on October 15th, with quite a few add-ons to be available on the Steam Workshop alongside it. Some of the best ones, to be more specific. That's why I felt truly honored to officially announce, just yesterday, what most of you expected...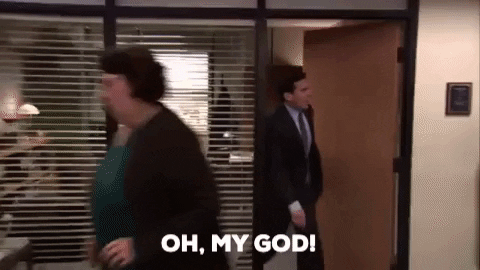 ©2020 NBCUniversal Media, LLC
Yes, it's happening! The Dark Army: Uprising Remastered is coming to Steam for WolfETPlayer's RealRTCW - at launch, on October 15th! Until then, please enjoy The Dark Army: Uprising Cooperative, which is now available, and please look forward to RealRTCWCOOP, landing next Monday! Get Psyched! 🔥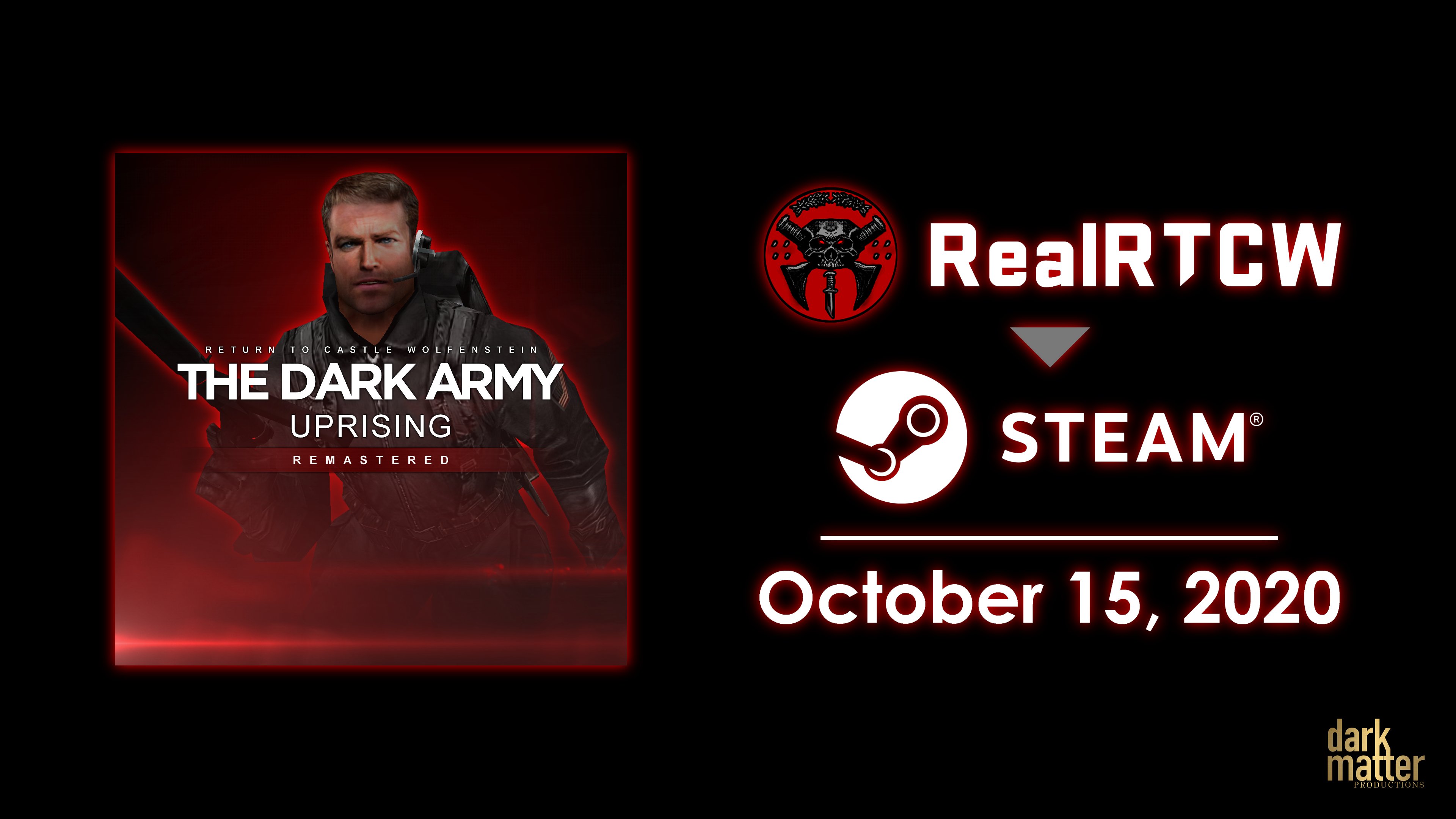 ---