Hi people,
it's been a long time since our last update, which was release of 008 FINAL version.
I hope you guys enjoy playing this great mod as much as we do. We have been playing many online games, we watched many walkthrough videos on YouTube and we are happy that people are so much interested in Contra. Because of all that, and because of all ideas we still have, we continued our work.
So, let's put it in some order. Let's start with USA.
- Many people were sad that we could not fix bugs which appeared with Web Defense System, we were sad because of that too. But, we found a way to use this great weapon, slightly changed. So, we present you Super Weapon general's Ion Tower defense.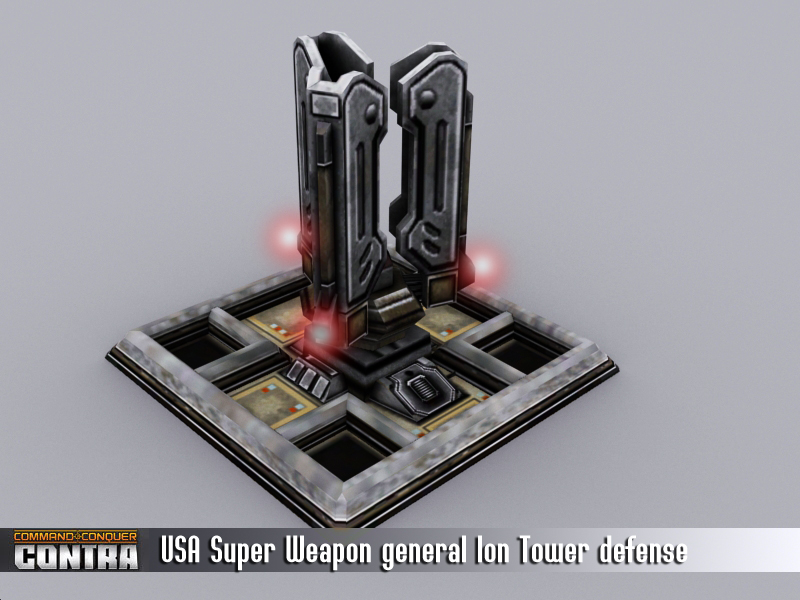 Ion Tower defense will replace Fire Base artillery, so it is available at rank 1. It consumes power, can be garrisoned by 4 infantry units. It is a very precise artillery structure, effective vs all ground units.
- Next is Grendel defense system for SW general. Yes, you have probably seen this structure somewhere, it was used in Remix mod, and for USA Boss general, but now it's a part of SW general too. SW general's patriots are now changed, they are more effective but also cost more, they don't match up vs ECM tanks. This is where Grendel comes in, it's a very good anti-tank defense system. Does not depend on other defenses and brings good damage vs tanks.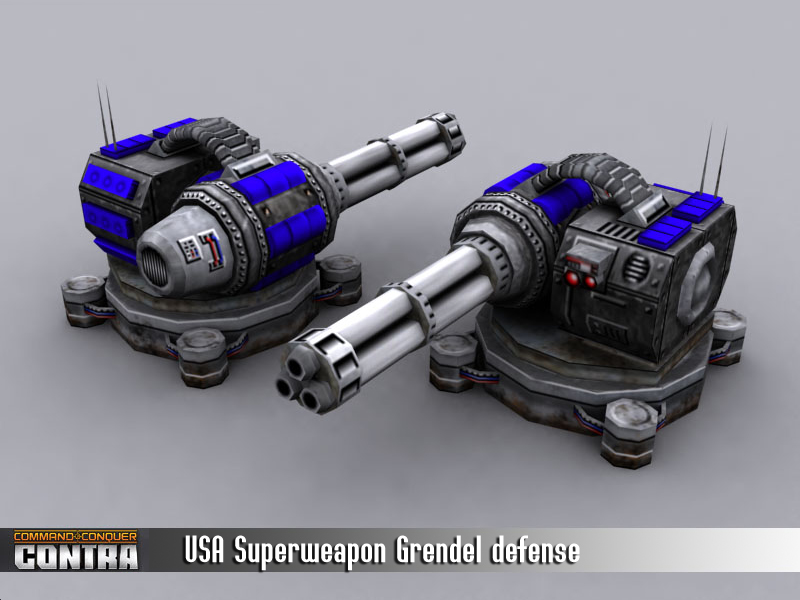 - Let's continue with USA SW. Strategy Centers give you weapons if you choose bombardment strategy, right!? Before it was a boring artillery cannon for all USA generals. Not anymore, now they are unique and effective in their own ways. USA SW general has Ion Tower.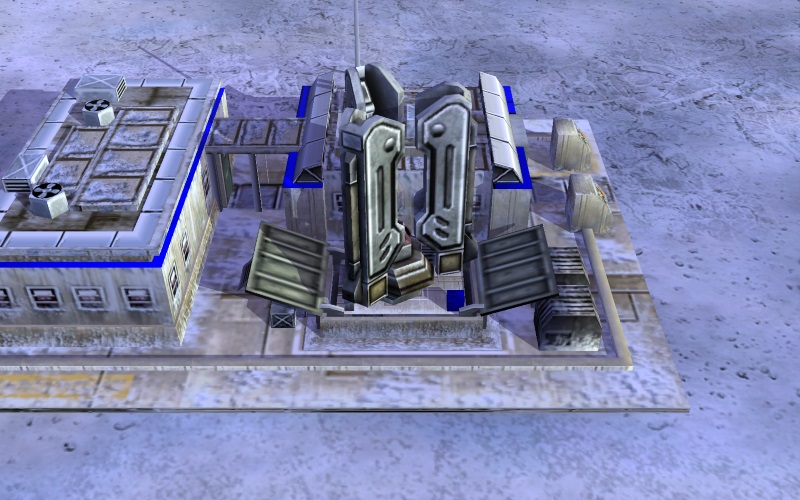 - Laser General has prototype of Rail Gun weapon, very devastating cannon.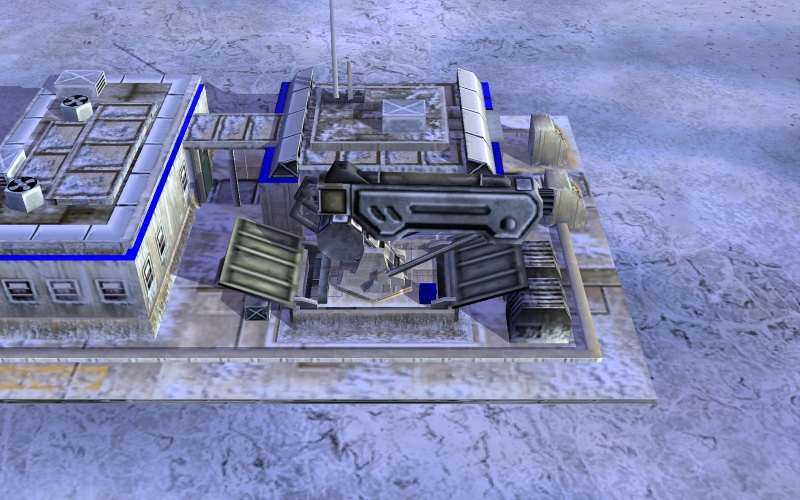 - Laser general also has one good improvement. Colonel Burton now has a light saber instead of his knife attack. This attack is very effective vs tanks. He can kill rank 3 tanks with one blow. Col. Burton is also hidden while performing this attack, so if you see your tanks dying you better bring some scouts with you.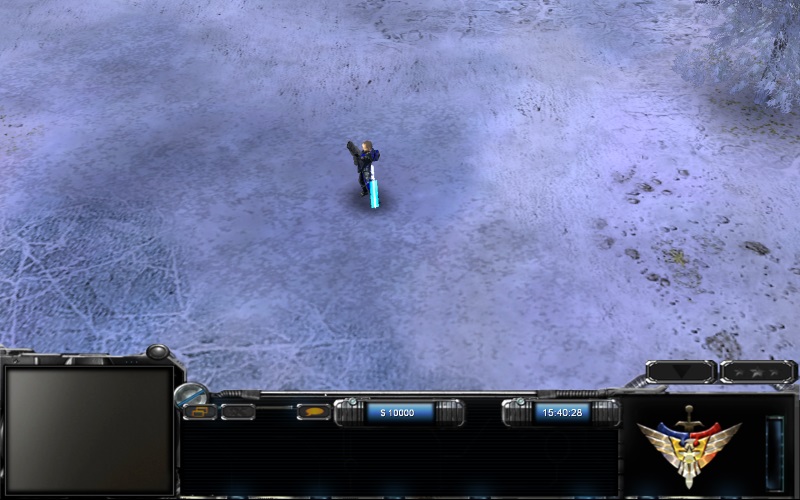 - That's it for USA... China didn't get any new visual candies (for now). But GLA did. This new tank, Marauder T-63, replaces the old Marauder model. New model is the finest of GLA units so far, and this honor is given to Assault general. Not only he is visual changed, he is also changed in his stats. He is more effective vs. tanks and structures now.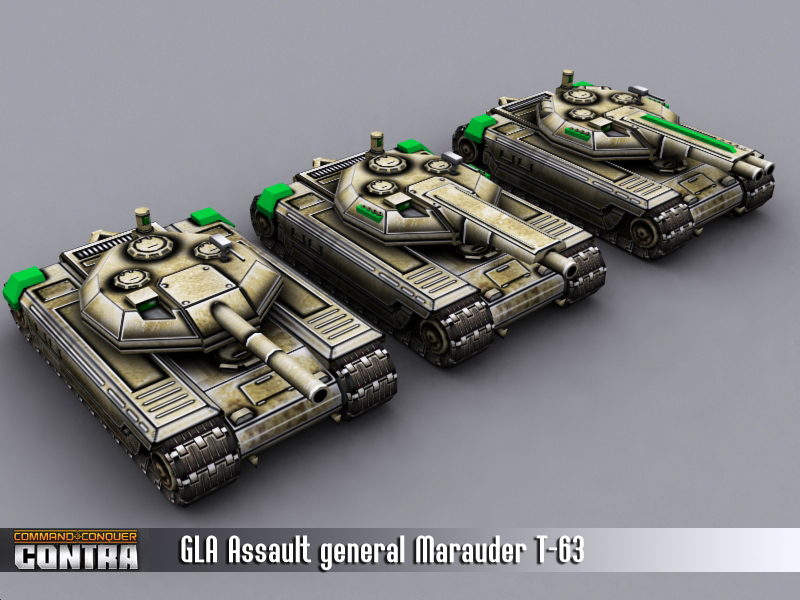 - New Challenge maps are also in progress. You can see, we are working on all aspects of the game. Below is shown challenge versus USA Boss.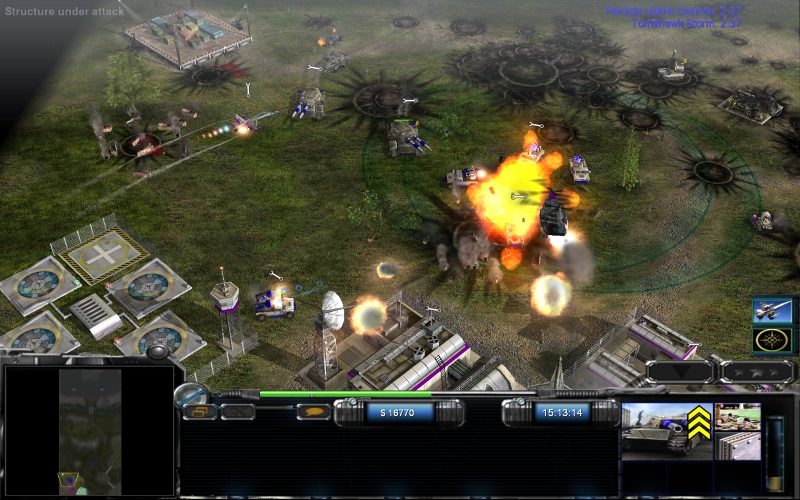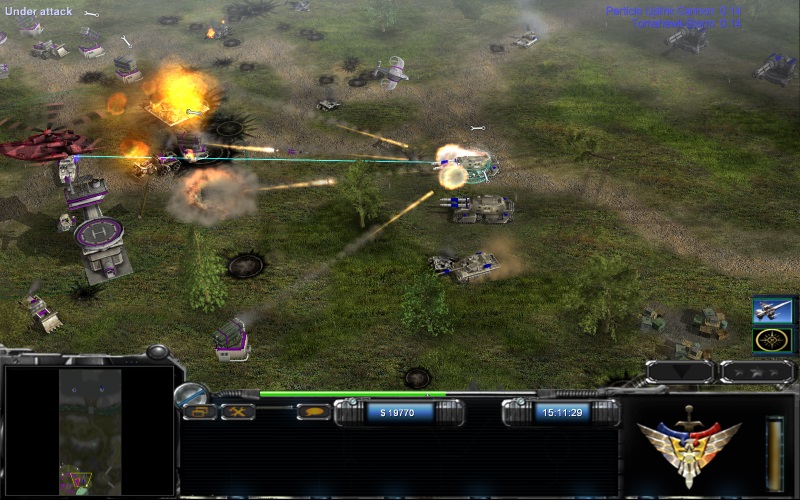 - There are many more changes in balance and bug fixing. We read your comments, test everything and make changes. List of changes is big, and I won't post it right now because it could be changed in the future. Most important change that I can share with you is faster exp gaining. Yes, you heard good. Now you can get rank 5 a lot faster and game is more interesting.
- Last but not least, I would like to point you a few links to people that record and show Contra videos from time to time.
- First one is Generals Gentlemen, track his channel because he is putting streaming videos online from Contra games too: Youtube.com
- Another person posting Contra videos and walkthroughs is Irwe3 Youtube.com , although I can't make a contact with him for further videos.
- And for German fans, there is BurakkiD Youtube.com
That's it for now. Stay tuned!!! :D