Greetings, dear readers! This is the first development diary for Warcraft: Kings of Azeroth, in which we will tell you about the features of our class system and its implementation into the game.

First we will discuss the role of classes' mechanics in the game. A character's class will depend on fighting skills used in duels during battles (the duel mechanics will be similar to the system of Warhammer: Geheimnisnacht). In Warcraft: Kings of Azeroth, your ability to fight will affect not only on the well-being of your country, but also on the well-being of your family, especially if you decide to play as a Gnoll, an Orc, or as another "savage" race that often solve their problems by force. In addition to combat skills, certain classes bring entirely new in-game features. For example, the priests will be able to heal the wounds.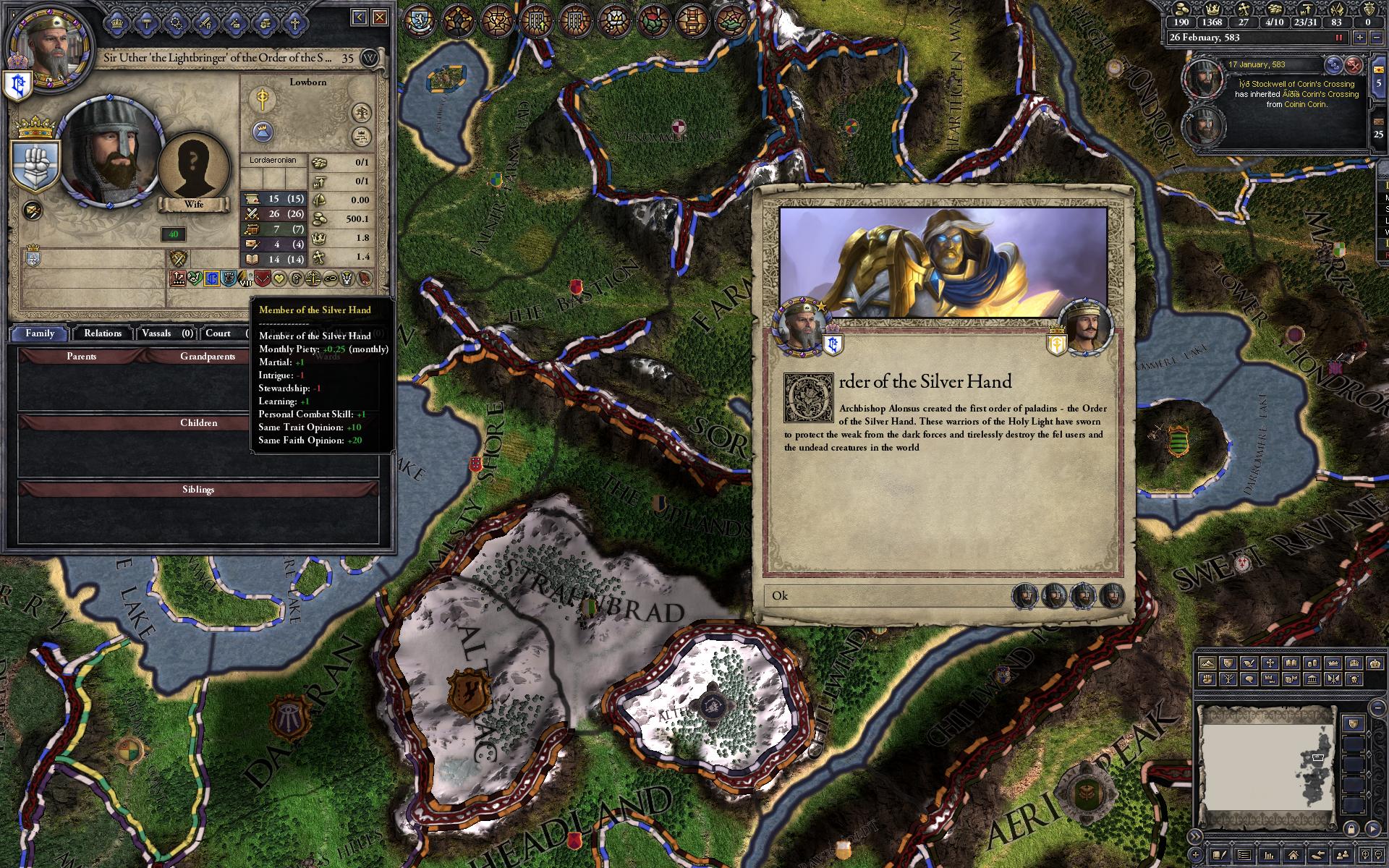 There are limitations in the combination of race and class, more advanced than at this point in World of Warcraft. For example, for a Dwarf to become a Paladin, he would have to accept the Holy Light and nurture sympathy for it, and then he would be admitted to the recruits in one of the Paladin orders. A character who wants to be a Warlock would first have to learn the secret of magic (arcane) or shamanism, and then through the appropriate event chains, begin the study of dark magic (in this case, you will be secretly trained). If your country allows the practice of dark magic, you could train with one of the darker masters of magic publicly.

A child's education towards a particular class can start immediately after they reach the age of sixteen. They can learn on their own or find a mentor. Your class skill can vary from 1 to 10; starting with level 5, you can become a mentor to someone else.

Paid training is a good way for an aspiring character to hone their craft, or for a greedy character to make money. Rich students hoping to learn more in their craft can hire a mentor to teach them. Since tutors have a limited number of potential students that they can teach at a given time (up to three students), you should try to spend time finding a good teacher, because learning from real experts in the field is much more efficient than on your own, especially as self-comprehension does not always guarantee success.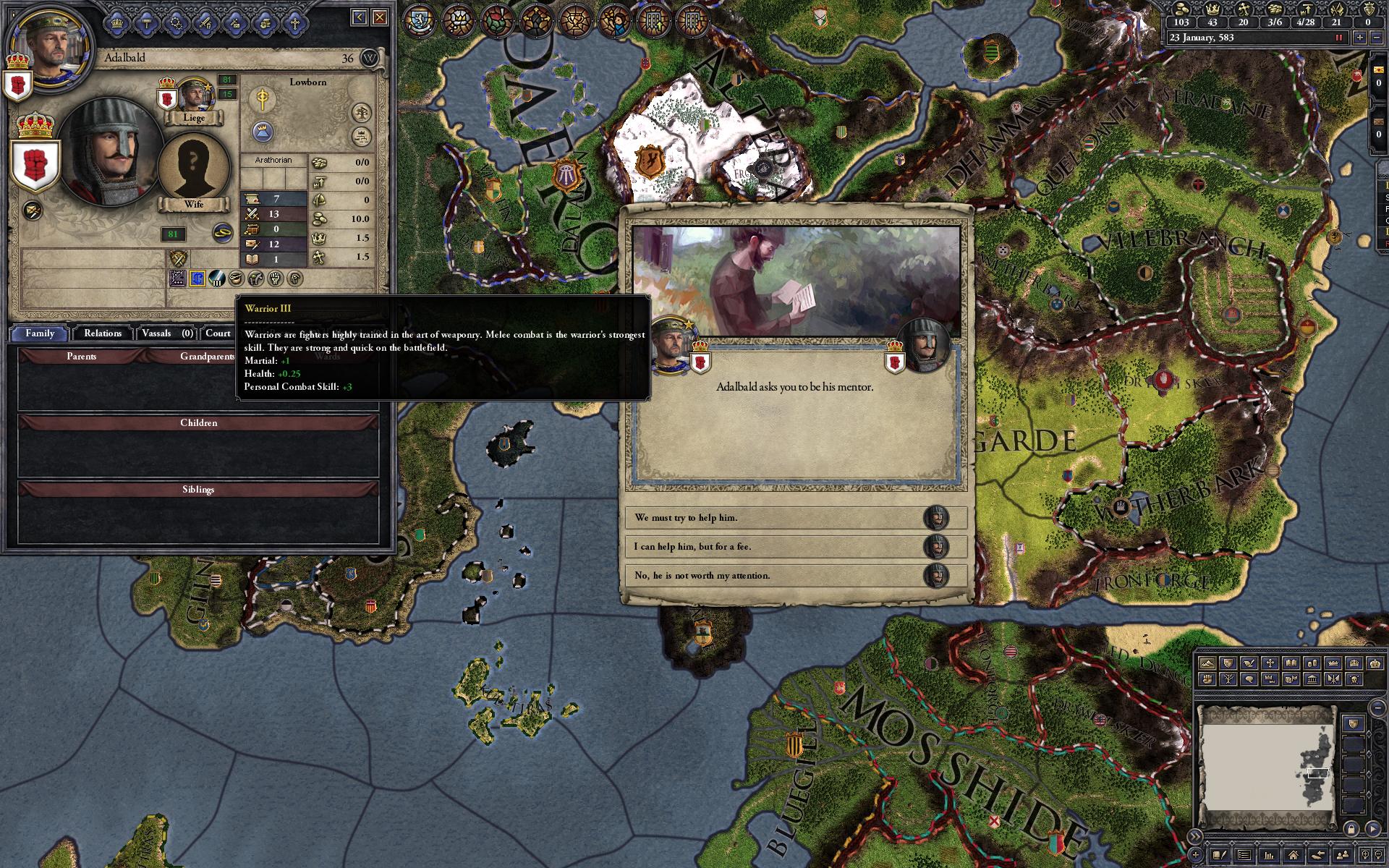 There is also a public type of training, based on the same system. An excellent example is Dalaran: you can send your child to study in the city of Mages, where he can become one of the famous Mages of the Kirin Tor. A character with a bad education is unlikely to be a good Mage, even if he studies in Dalaran. At the same time, a self-taught genius can become a legendary Mage, although he would likely need more time than they might with a capable teacher.

A multi-class character in the game is also possible, but limited. At this point, you can do a combination of Warrior and Mage, or Warrior and Shaman. We are going to add new combinations of classes to the game with the time. But the list of requirements for teaching additional classes is huge and, consequently, you need to fulfill higher requirements to get an access to these multi-classes. Having an additional class gives you new opportunities and, of course, increases your power.




We have also included into the game such elements like Guilds, Orders and Brotherhoods that will unite the characters of the same class. At the moment, the Brotherhood of the Horse (for warriors) – the oder of the Knights of Azeroth exists in the game. Its mechanics is similar to the holy order from the vanilla game, and can be called to Stormwind to help the kingdom during difficult times of war. For Paladins, membership is requirement.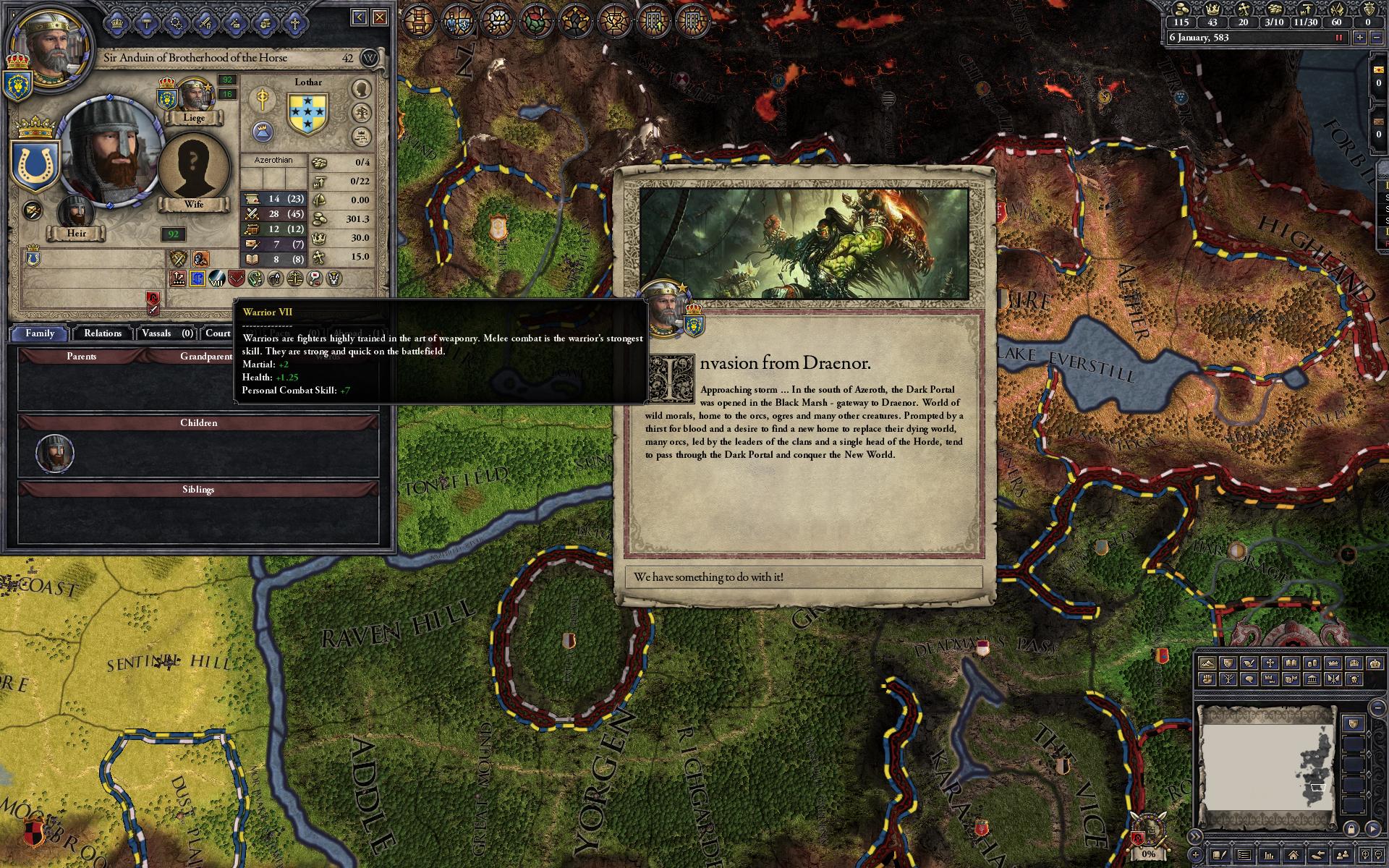 Thank you for your attention!