This is a repost from City of Steam Coding Dev Journals
It can be good sometimes to just look back and see how far things have come. Granted, we haven't had much time to do that lately, especially with all the work we have to do to get ready for Beta (and we know many of you have been itching for a CoS fix… well, if so, make sure to keep reading).
Still, every once in a while, something unexpected happens. One of us opens an old folder by mistake, finds an old email while cleaning up the inbox, or stumbles on a document long thought lost or deleted. Ok, usually we just find some crap we don't need and get rid of it… But every so often, it's a gem of nostalgia that brings back old memories to those of us who were here the longest, and make great stories for the newer among us. Not too long after Alpha, Andrew dug up such a gem, and we couldn't help but want to share it with you all.
So first! Learning how to make City of Steam has been a long process. Much like Dave talked about in his "Confessional & Thank You" post (a must-read if you haven't checked it out yet!), everything started out small and was built up from there. Everyone had to learn Unity from the ground up, as it was a whole new engine when City of Steam was taking its first baby steps. In a way, even though it wasn't direct, the two projects grew together.
So here's how to make a game from scratch. Lots of testing, testing, testing. To find out if something's going to work, we can't just decide to add it and throw it in (well, we could, but it would be asking for more work than we have time for in the long run). We have to plan it out, test it, and see if it can work the way we want it to. There have been many iterations of City of Steam, a lot was made, scrapped, and started over from scratch. For instance, did you know originally, City of Steam was intended to be a turn-based game?
What's one of our BEST, most AWESOME feature in the game? Clockroaches? Yeah, they're pretty cool, but no. Top hats? Getting close! No, my dear friends, you're forgetting what makes you feel like a true noble hero, where you prove your might, loot treasure and boost your confidence tenfold. Of course, I'm talking about BARRELS.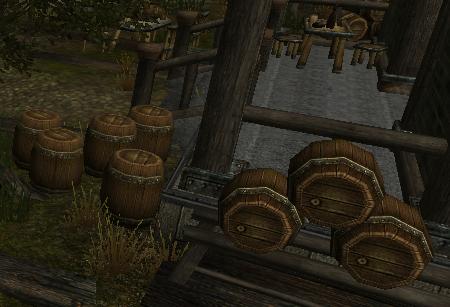 …'o fun!
When I see all those barrels… I… can't… resist… One second please.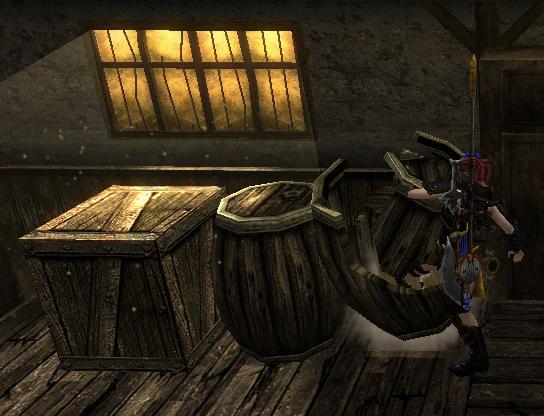 KICK IT!!
Ah much better.
Ok, ok, I know what you're thinking: "Get to the point already!" Well, I… OK FINE!
You see, there's more to barrels than just getting what might be inside. We had to make sure they would break correctly, its pieces flying around with proper physics (as much fun as it would be seeing them fly across a room when you kick them, it would be overdoing it… just a little). So, we devised a little minigame to test the barrels out back in 2009. And yes, thanks to Andrew, we still have a copy of it!
So, enough waiting! Here it is, for your personal use, and as a way to get your barrel-breaking fix while we wait for the Beta of City of Steam, the Barrel Physics Tester. Enjoy!
Cityofsteam.com (hit the link to see the Unity Project )
Had fun? Did you try the exploding barrel? Maximum blast? Come discuss in the Forum! Also, next time, we should have more on the movement keys.
- City of Steam Dev Team