Hello and welcome back to another update of Forgotten Hope. The holiday season is finally upon us all, and we hope everyone is enjoying their time with their loved ones. From our family to yours, we at the development team would like to wish everyone a very, very happy holiday!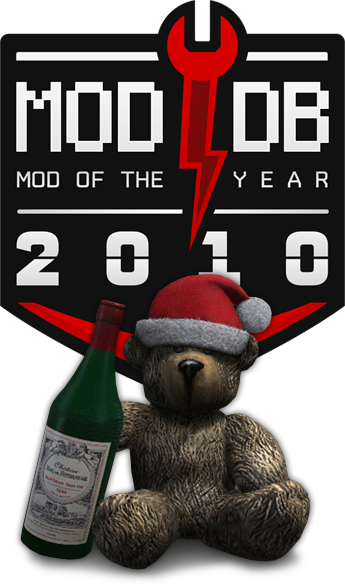 Before we get to today's update, we would like to announce that Forgotten Hope 2 took first place in the Players Choice - Mod of the Year competition for 2010! This comes as a very welcome surprise to all of us here on the development team, and we would all like to personally extend a big 'thank you' to all who voted. Without our loyal fans, this mod would would not be near what it is today, and for that, we are all thankful. As promised, a special announcement will be made in the coming weeks. Stay tuned to find out exactly what's in store!
And now, in honor of the holiday season, today we are showing off the German player models, complete with their new winter clothing for the European snows.
By the time of the Battle of the Bulge, the German Army was already experienced in winter warfare, thanks to the experience gained from combat on the Eastern Front. The offensive originally called for 45 divisions, but the defensive needs of the Ostfront meant that only 30 divisions could actually be used. Amongst the newly formed divisions were Volksgrenadier units, which were comprised mostly of battle-hardened veterans and new recruits, thought to be too young or too old to fight. These new units however, severely depleted the last of the reserves of the German Heer. The Battle of the Bulge was the last major German offensive and in total, approximately 200,000 to 500,000 men were committed to the fight, with 67,200 to 100,000 casualties. The German winter player models were done by Toddel, Remdul, Zero, and Knoffhoff.
That's all for this week, but be sure to come back next time for another update. Until then, feel free to visit our IRC channel and our public forums.