How has "the Archons" progressed since the beta 1.1 release last year?


Reasonably new features for this release:
Archon magic! (yes, it works)
Archon "soul vessels" - limits to Archon powers
Sphere of Annihilation super black hole mode
Many nasty bugs have been eliminated. :-)
More monster enhancements than you dare shake a stick at
PK 3.0 support is pretty much finalized
HUD update, a few new features here
What is left leading to final release?
Finalizing the Archon vs. Archon conflict
Deciding if demi-archons will make it in before the mark III recode
Avoid any more feature creep, if at all possible
Decide if the map-hack tech maps will -
a. be included
b. have some kind of limits
(these are the design spec for the "realms of Chaos" world)
Decisions regarding HD pack integration: Moddb.com
What significant part of the current plan is still missing?
The ability to pick up an Archon "soul vessel" and carry it to a flag altar and sacrifice it for the points and / or build up to the Archon total win...is not even written.
Some approximation may be put in - then again it may not.
What is the main challenge?
I got bit hard by the "new code" has to be written _now_ syndrome.
I've started the qc++ v1.07 recode already. This will be a major
resource hog on my limited free time. It will be some time before
this new code base grows into Chaos mod mark (III).
It is very necessary - some of the mark (II) code simply does not go
forward very well. The recode will fix a few corners I painted myself
into with the mark (II) code base.

What is the current status?
I have just squashed the "floating" zombie bug (I hope - the bots are testing for me right now...)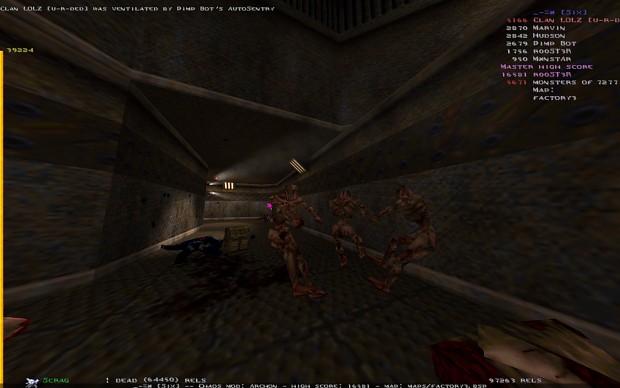 fig 1. the "floating" zombies
When I am satisfied with the result - I just need to build the release package.
Then boom - you get it. In time for the holiday week.
Gee, arent I a swell guy? Ha ha.
Showcase: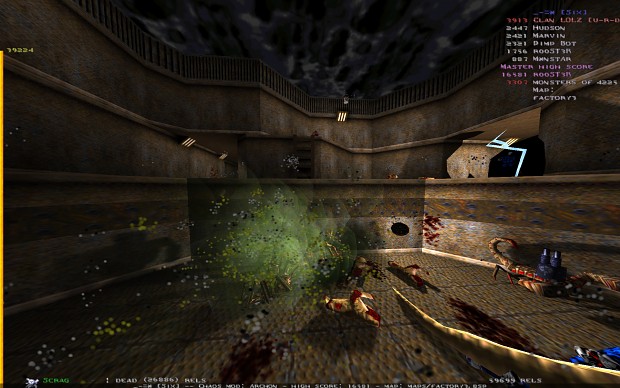 fig 2. bots give 100% testing new features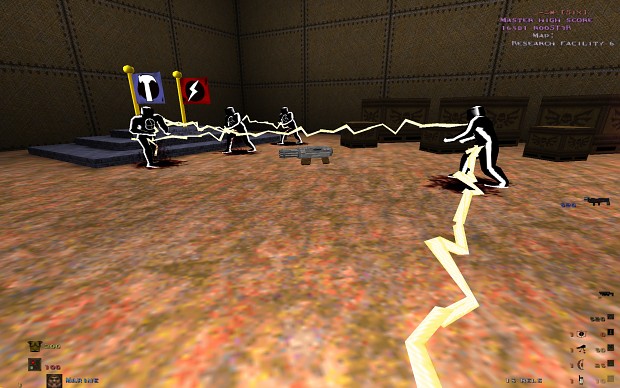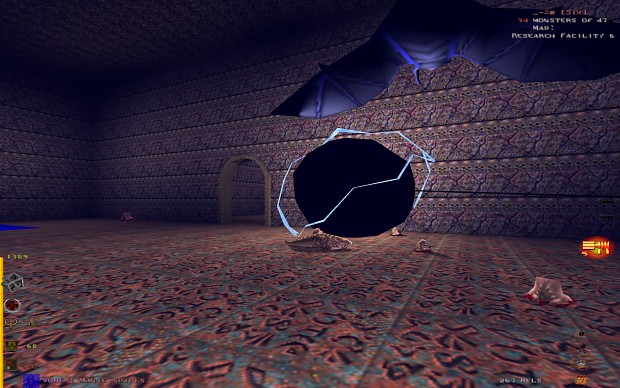 zappy, zappy! _____________________________________
sucky __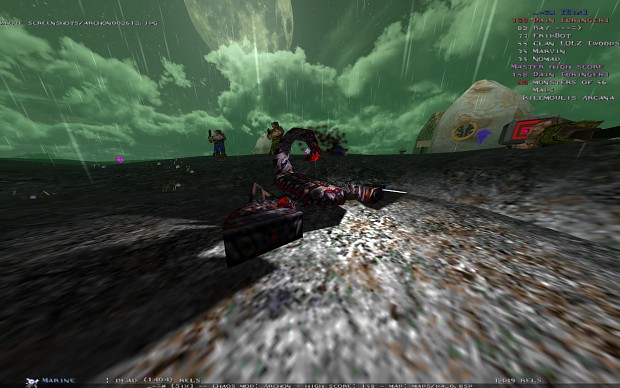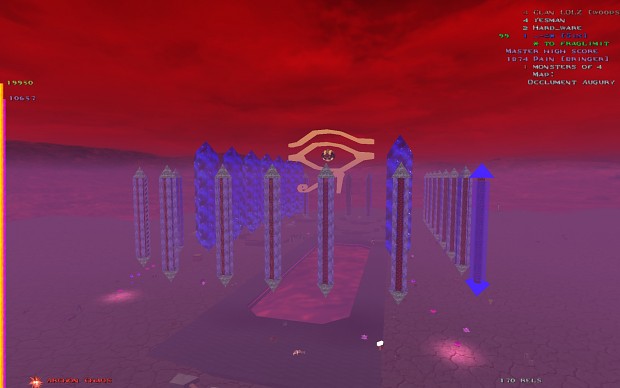 rainy days _____________________________________ new worlds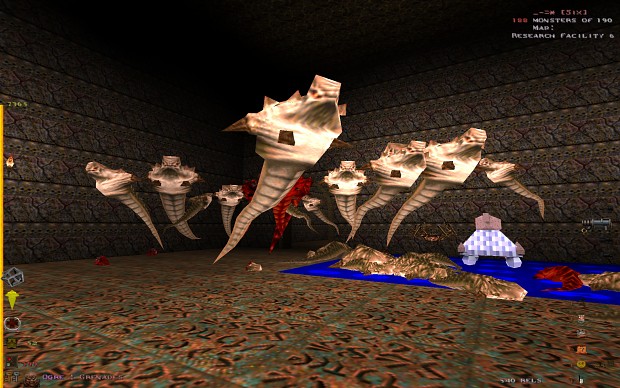 fig 3. determined foes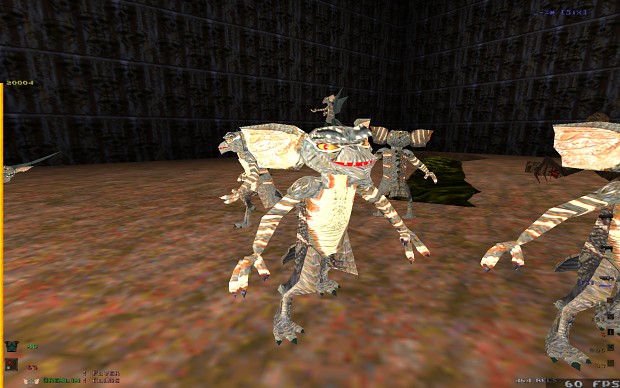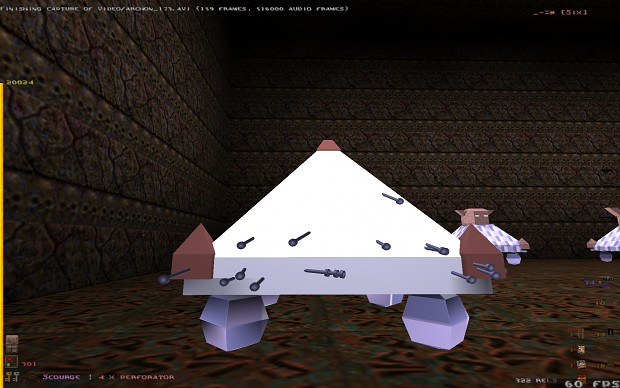 ______
arg! gremlins _________________________
new things to stick nails in
fig 4. Archon of Chaos

fig 5. Occlument Augury