Silent Hill Abandoned Child isn't meant to be a perfect project. It's meant to be a test of my improvements in Blender that takes a form of a videogame. I only used the name "Silent Hill" because it is my favourite horror series.
One day I was just sitting at a computer and thought, that it would be cool, to make my own Silent Hill game. So i quickly came up with some story and then i started to sketch out the level desing and that was all i had planned before I actually started to work on the game.
After about two weeks i had the game somewhat complete. It was still first person, and i was playing it through to test it. Even after I was done with the testing I just didn't feel like publishing it. So I was delaying it and after some time i forgot about it. Few months passed until I remembered that i had this project. So I playied through it and afterwards I came up with a conclusion that I would try to change it from first person to third third person. As I am writing this article I am done changing the game now I am trying to optimize by reducing polygons, adding LoD (Level of detail) and reducing shadow resolution.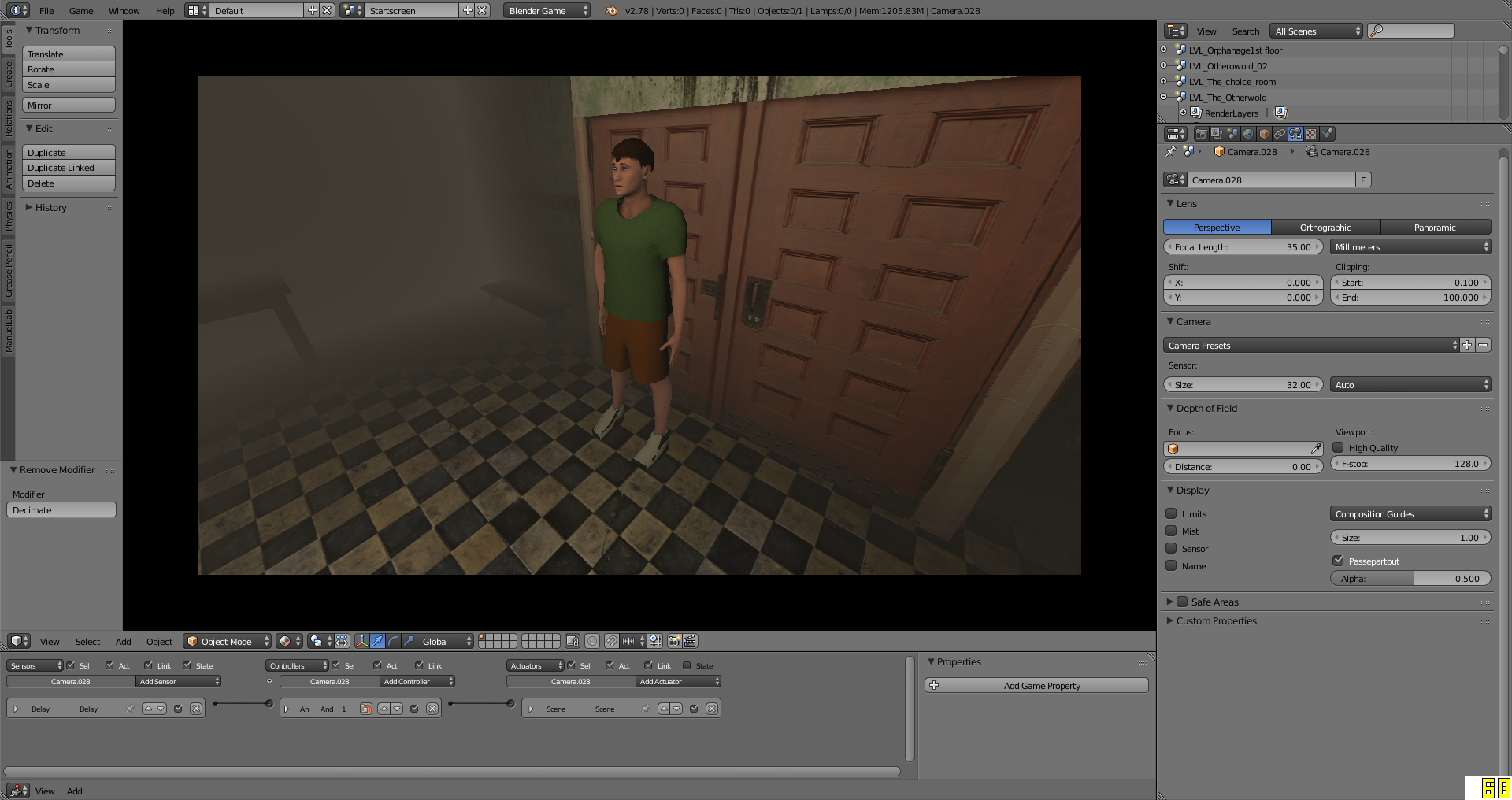 The game will be released after optimization is done.