C&C : Generals Evolution : RC2 Media Update is HERE!
Hey Lads! It's time, it's time to bring another huge update to mod profile, for now it's not just a few screenthos with few things, now it's actual gameplay, info and other stuff. A lot of time passed since RC1, well, i actually get started to work again after 3 months of RC1 release.
As i probably said few times : RC1 version of mod came out way too early. It came out unpolished, barely playable, with lots of bugs and almost no balance. Yep, i've rushed as hell, i have no idea why, maybe i wanted to give to you mod as soon as possible.
But again, i assure you, RC2 will be a lot of times better, actually playable and quite enjoyable, i am not making any release dates, i've learned my lesson.
This update will include some of my latest work, such as new units, locomotor fixes, AI improvements, Superweapons, Particles, Gameplay videos, updated graphics and more.
Let's begin with few screenshots with some explanation
Here is actually new water models with tweaked shaders, just for mapping purpose only, looks quite nice.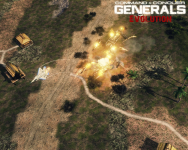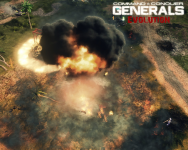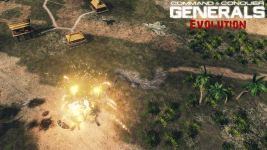 Well, that's all FOR NOW, Hope to see your feedback.
Gunship Mark II, Signing Out.