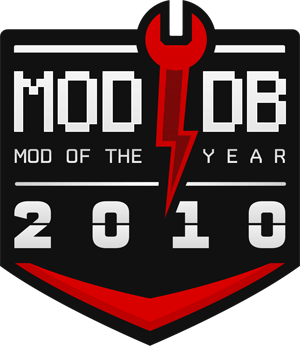 It MotY time Friends. and I know many of you enjoyed ZBI!'s return, yet there is much to go around.
The thing is, I am nowhere near done, and there are many mods that have releases that Should get some love.

These are Mods the Zombolt is Voting for, And FYI, there RA3 mods.
Moddb.com
Paradox is an awesome mod, expanding things. I Help out too.
Moddb.com
Upheaval is made by Bibber, who without ZBI would be half it's size of stuff.
Moddb.com
Drakon is one of the people who helped me in getting into RA3 modding.
Moddb.com
VOTE FOR SHOCK THERAPY, not just because I'm part of the team, but because They believe in me.
Moddb.com
Synergy is run by one of the founders of ZBI, and adds some memories to your mind.
So when your looking to vote for ZBI!, think about who else you should be helping, because they helped me. And remember, Play something awesome!

---