Inventory mechanics and micro-management of items and resources are very important aspects of the game. Each item has two main characteristics - size and weight. The game has a large number of containers for carrying items. They, in turn, are subdivided into specialized and common.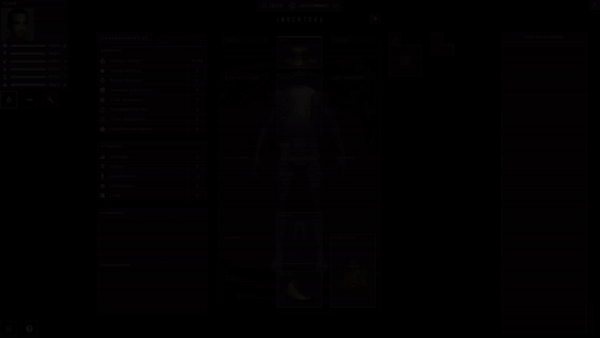 Specialized containers can only hold items of a certain category. For example, a bandolier has a large number of slots, but only cartridges can be placed in it. Also there are first-aid kits which can only store medicines, and quivers for arrows.
Special mention should be made of such containers as scrapers and carts. They allow you to carry a truly huge amount of items and resources, but this will require the use of both hands, which, in turn, entails fewer available opportunities in battle and slows down movement on the global map. By the way, it will not be possible to cross the river without using a raft with such containers.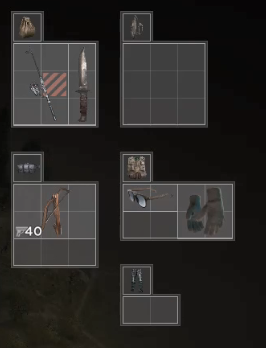 Any bag or scraper wears out over time, and when it happens, a hole may form in the container. This slot will become unavailable, and at the moment the hole appears the item that was in this slot will drop out.
The decay mechanic is found in most survival games, and Lost Scavenger is no exception. Each product has a status bar that decreases over time. If it drops to zero, the food is considered to be spoiled. Information about this can be obtained in the product properties. The spoiled products can be eaten, but at the same time, the character's scale of intoxication rises, plus other negative effects are possible: diarrhea, vomiting and other diseases.
So keep a close eye on your gear and what you eat!
Well, in conclusion - a small inventory diagram with explanations: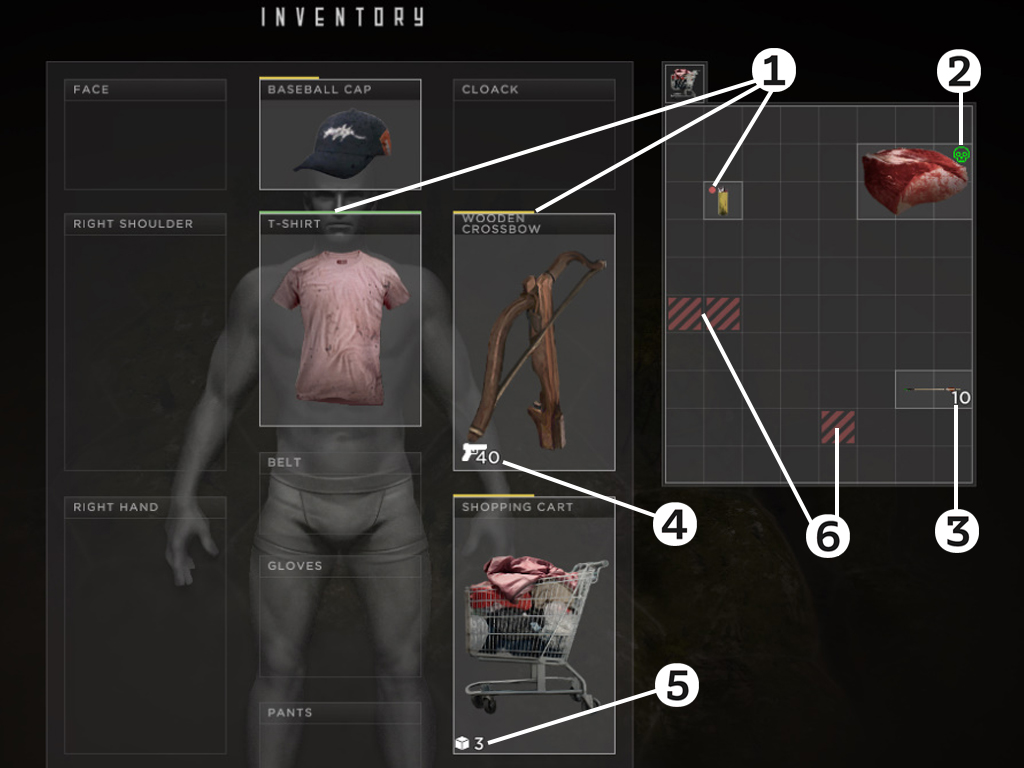 Item's condition - reflects the quality and degree of wear.
Spoiled food - you can still eat it, but at your own peril and risk...
The number of items in the stack.
The available amount of ammunition for this weapon.
The current number of items in the container.
Holes in the container - they block slots. If a hole appears on a slot occupied by an object, it falls to the ground.