Is it August already?
:Hides:
Ok ok, I'll feed you a few updates. Scraps, ya hear me! Nothing more!
First off, Pizza Atomica has been able to get us numerous new concepts including Black Zones, GDI's Hover MLRS, and more. Also JPNyt (Hey! That's me!) has concepted a few pieces of art to give the setting of black zones.
Remember to follow all the newest updates at Tiberianeclipse.com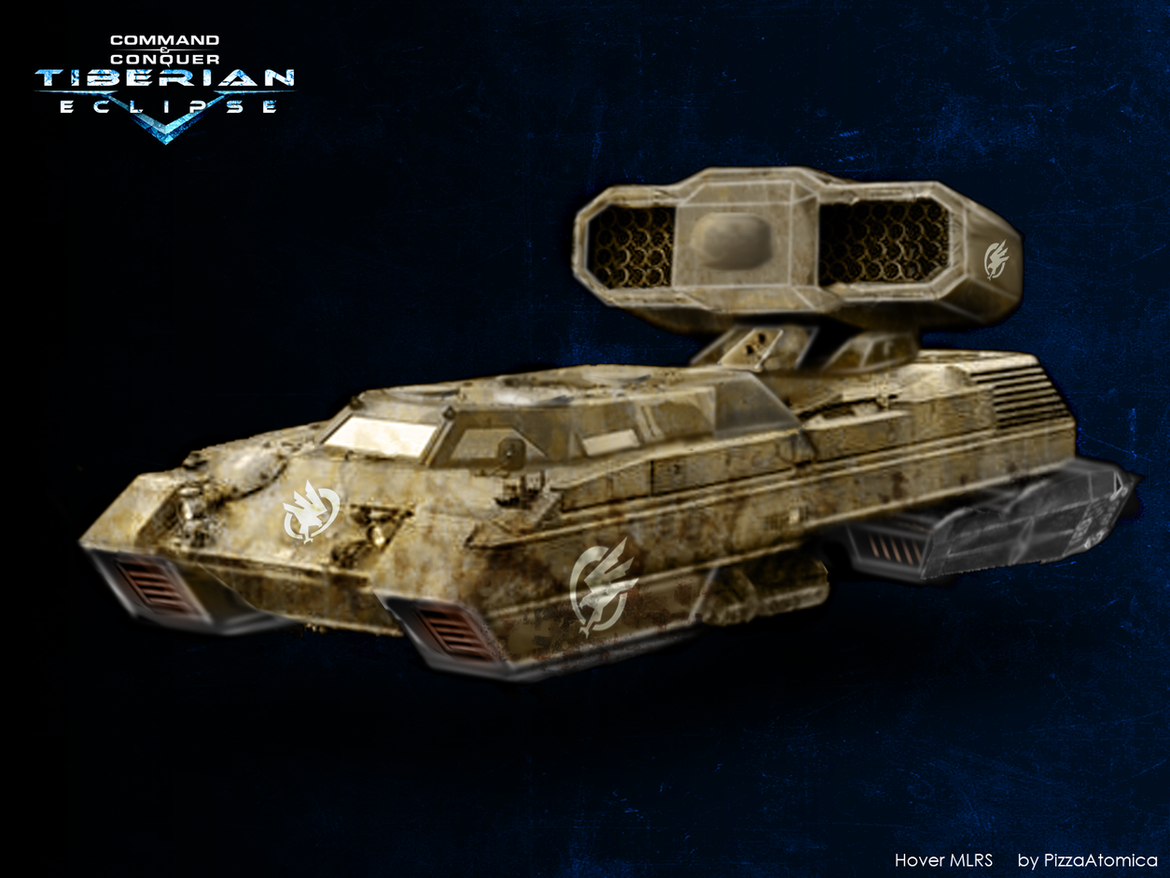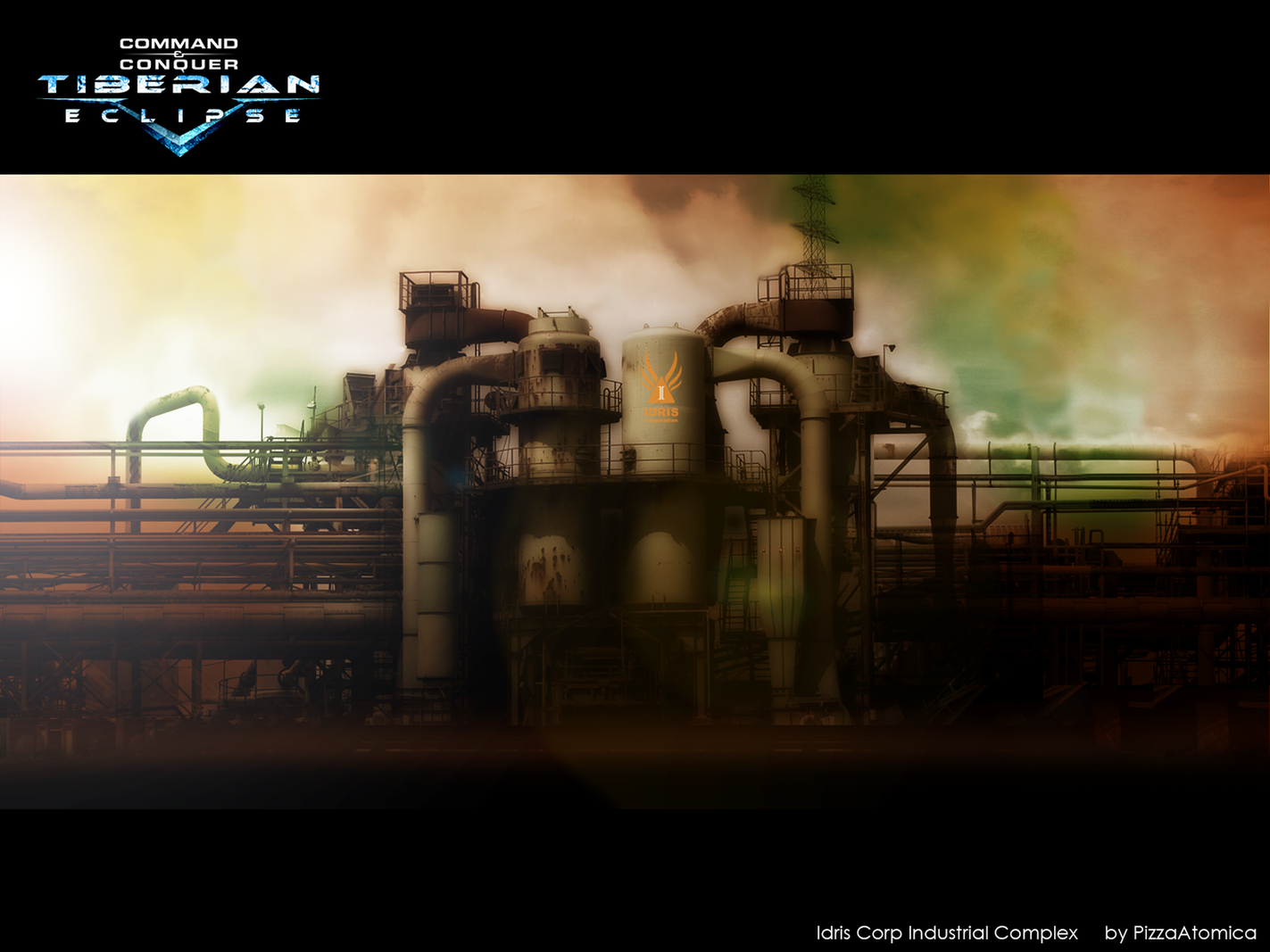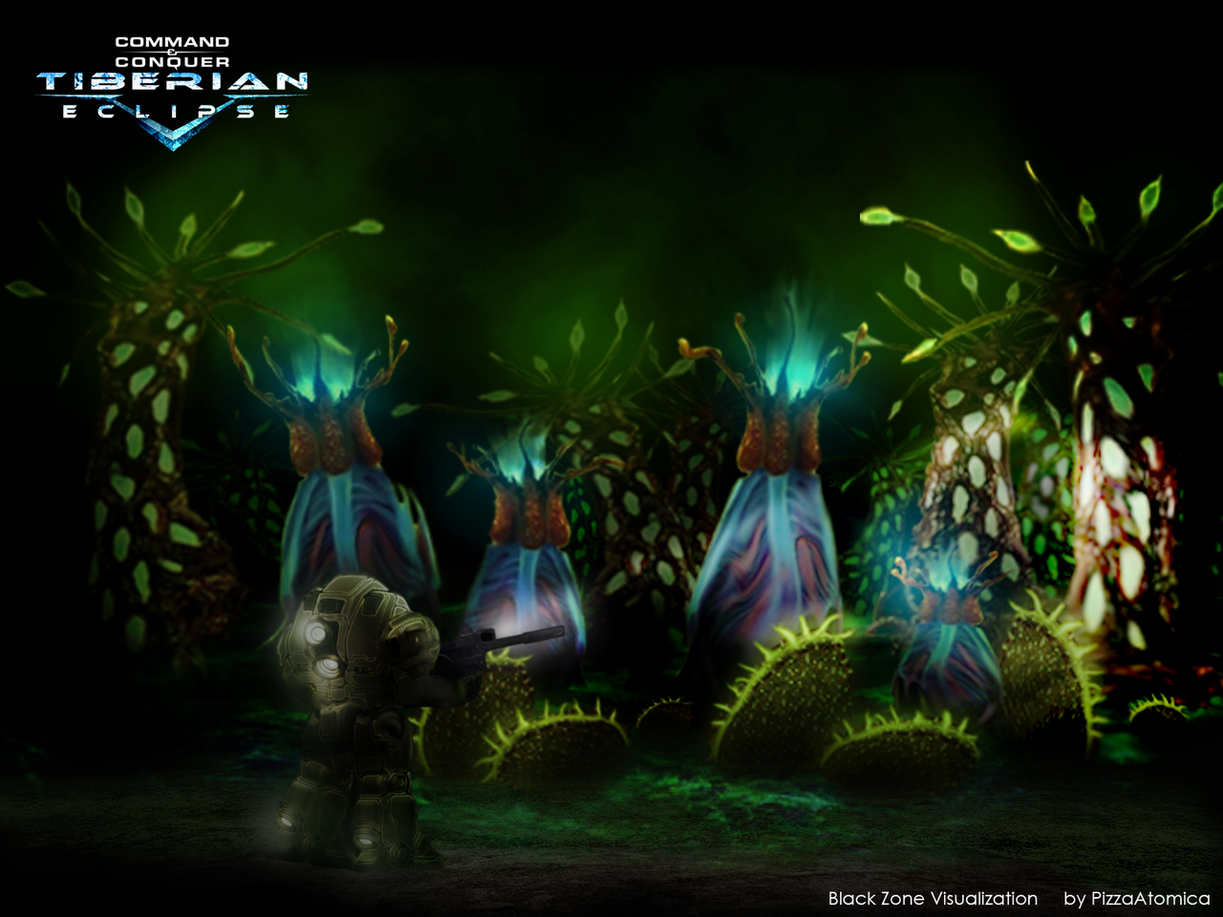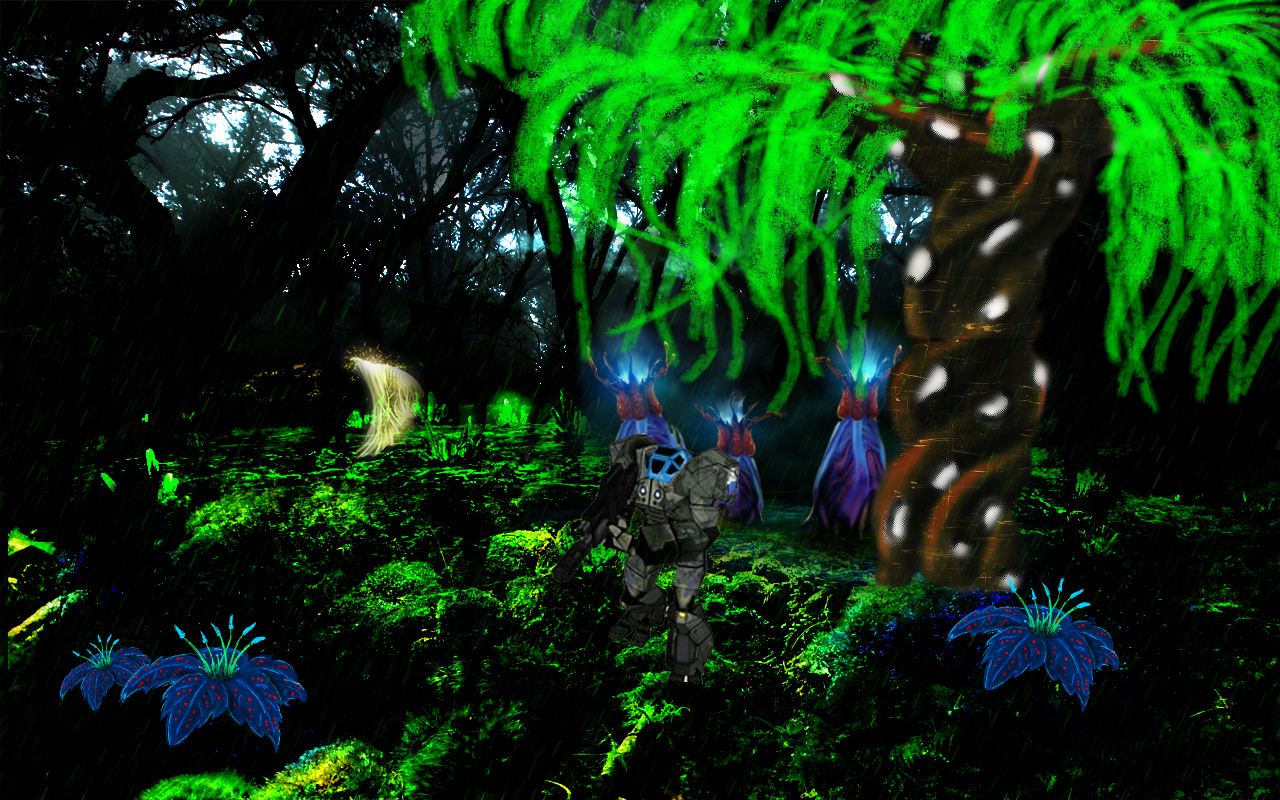 Black Zones Defined (from the forums):
Black Zones resemble an alien world. Like Avatar on an acid trip. They would resemble a rain forest setting. Mossy ground, formed from decayed tiberium, trees that are bioilluminescent and have tiberium crystals on them, veins & vines running in/across the trees (and yes, the trees on the left are different from the one on the right (sketched one)). Where the moss doesn't cover the ground, you would see cracks/fissures glowing green from tiberium embedded in the ground. The atmosphere would be primarily ion storms, though not always lightning.
The clouds would be a dark orange/greenish color, depending on A. The ionization levels / or the amount of tiberium toxicity. Yes, it is raining (and this is what I meant earlier when I said tiberium rain). The rain is a green hue from the tiberium gasses that have been evaporated into the atmosphere and is extremely toxic. So much so that contact with this rain would cause seizures and death in a matter of seconds. Even the forgotten would be leary of this rain, but more resistant to it. (think: unprotected soldier = 100% chance of dying, no visceroid. Flesh is absorbed into the ground and fed to plants/wildlife. and think: mutant = 30-70% chance depending on mutation type) Rare red tiberium crystals would form in this setting, as well as blue/green moss, and blue/green crystals.
In certain areas you would see the giant tiberium monoliths/glaciers crumbles, cracked, and chipping apart, forming a type of "dirt" that the moss grows on. Visceroids would remain primarily in yellow/red zones, acting as defensive mechanisms for this new "habitat". Tiberian fiends/floaters would occupy red/black zones. New species would be found only in black zones, only able to survive in the tiberium atmosphere (think: our poison is their oxygen.)
The "rooted" tiberium would grow around the bases of some tree types acting as a sort of "nutrient feeder", allowing the tree to grow. Rooted Tiberium = grows plants, Glacier tiberium = dirt/moss. The tree on the right should have more of a crystal canopy (like regular trees have leaves) to absorb sunlight & the energy from ion strikes
Additionally, we have a model for the Juggernaut/Behemoth (See below).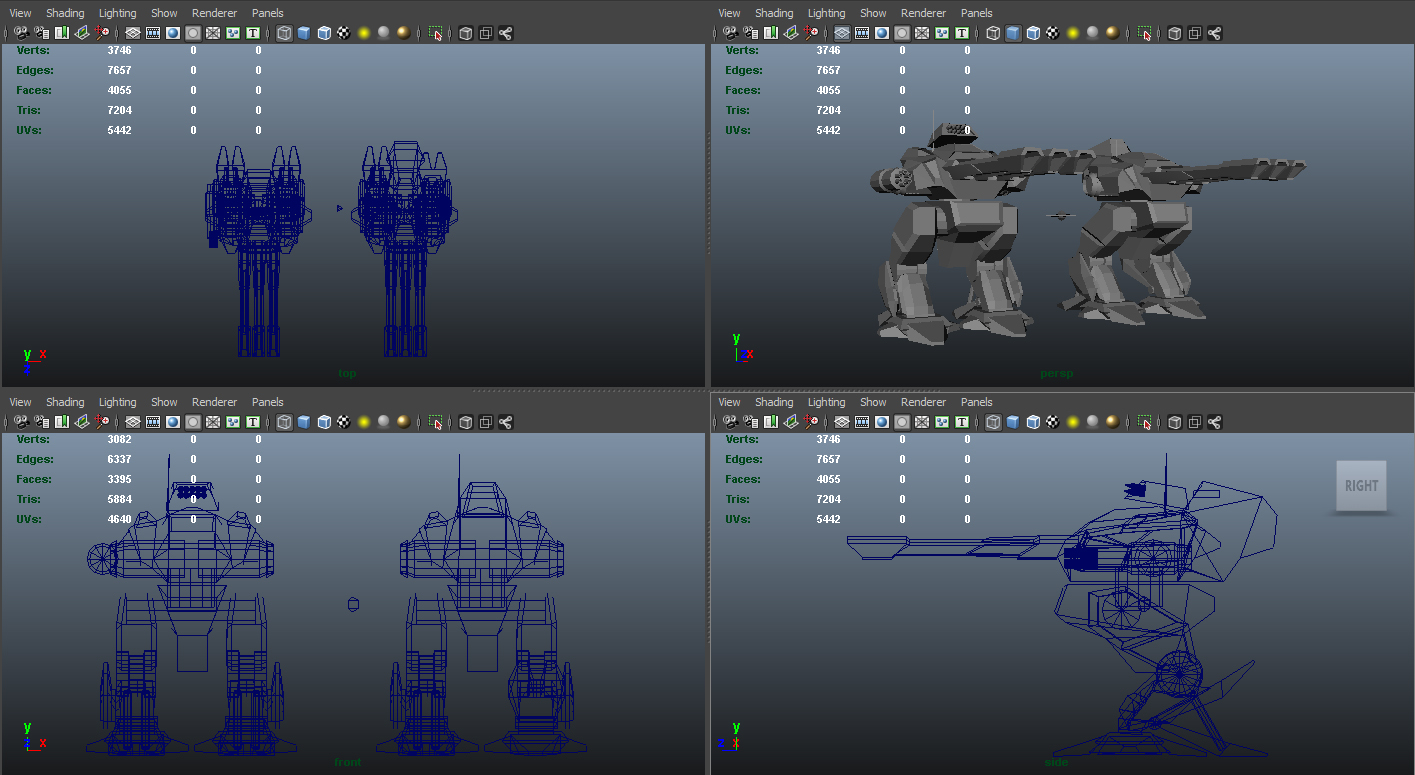 Concepted in the Juggernaut is the potential for upgrades including laser sight (increased accuracy), emp shells (for long range disable, set on CD), chaingun, rocket launcher, and bunker (behemoth). The upgrades are still under discussion but we would love to hear your thoughts on what the juggernaut should have and your opinions on the model! -Jay
Stay tuned for the next episode of jackass, I mean, C&CIV, for exclusive in-game screens! -C7
Hey! S_P_R here,
I'm here with some mapping updates, we will have a new array of skirmish maps and (after the first release) mission maps but for now I'm going to show you a few pics from my newest skirmish map for Tiberian Eclipse, It is an unnamed 4 player blue zone map, with tiberium nodes, Defense cannons, and some recourse structures. But enough with the talking here are some pictures!
Baseball in the big city-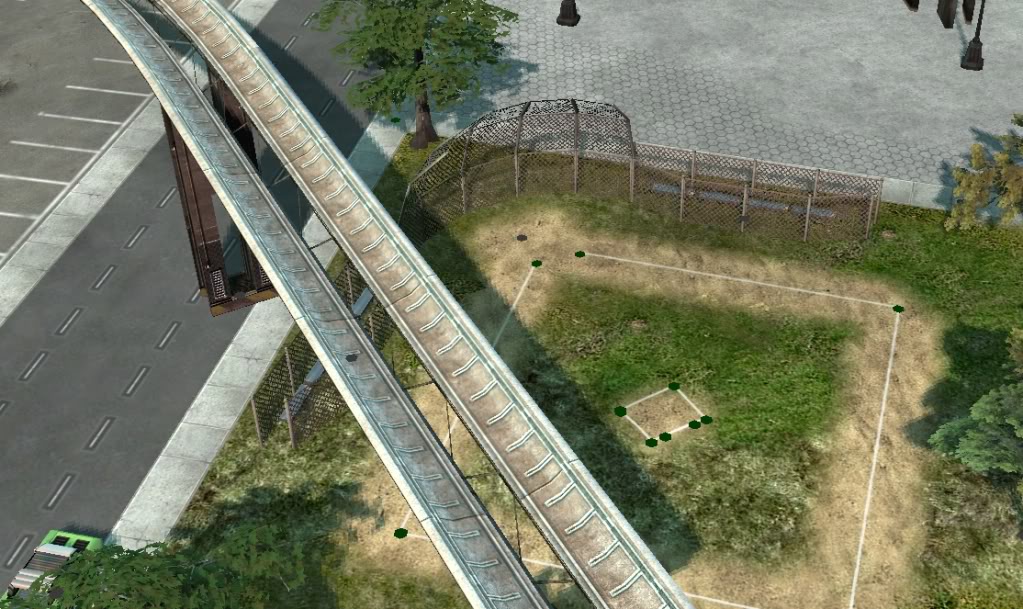 Parking lot/Part of player 1's build area-

A nice company park-

Thats all i have for you today!!
-S_P_R