When we talk about bootleggers, many folks might think about such characters as Al Capone. And it's true, he was a gangster dealing with, among other things, sales of illegal alcohol. But he wasn't necessarily out there, where the daredevilish drivers were actually trying to smuggle booze right underneath the police's noses. These true bootleggers were the real American heroes - Smokey and the Bandit style.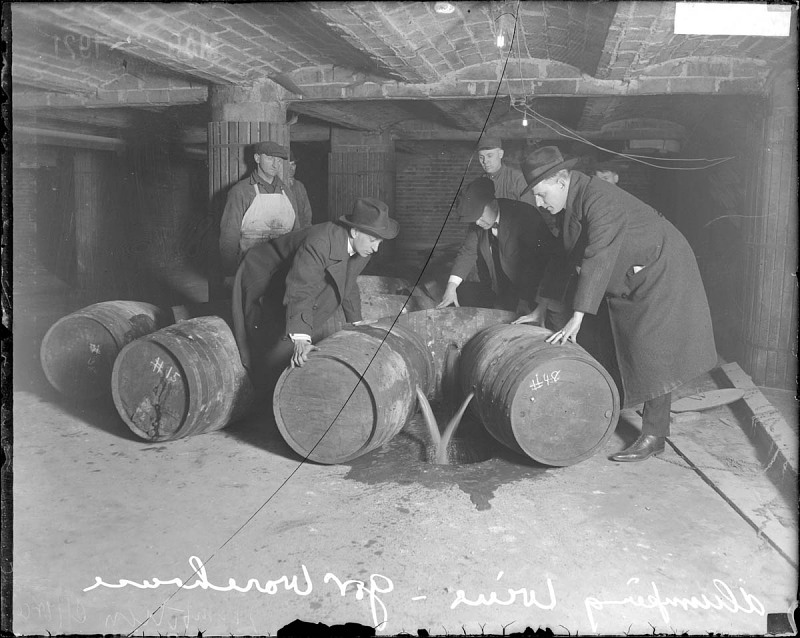 *) Dumping wine, Chicago, Illinois, 1921, Chicago History Museum

The word 'bootlegging' comes from, well - hiding illegal goods in one's boots to avoid the ever-watchful and always hungry eyes and hands of the law. However, during the times of Prohibition, when alcohol became illegal (and before and after that when alcohol was heavily taxed), the smugglers found a much more effective way of smuggling goods: cars. Fast, fast cars. Thanks to them the bootleggers were capable of travelling vast distances within just a few hours, crossing a state border after a state border. To put it simply: someone had to get alcohol from its source - for example, a tiny farm in the middle of the Appalachian Mountains - to its destination: a fancy speakeasy in New York, where the rich and fabulous were relying on the poor to help them party all through the night.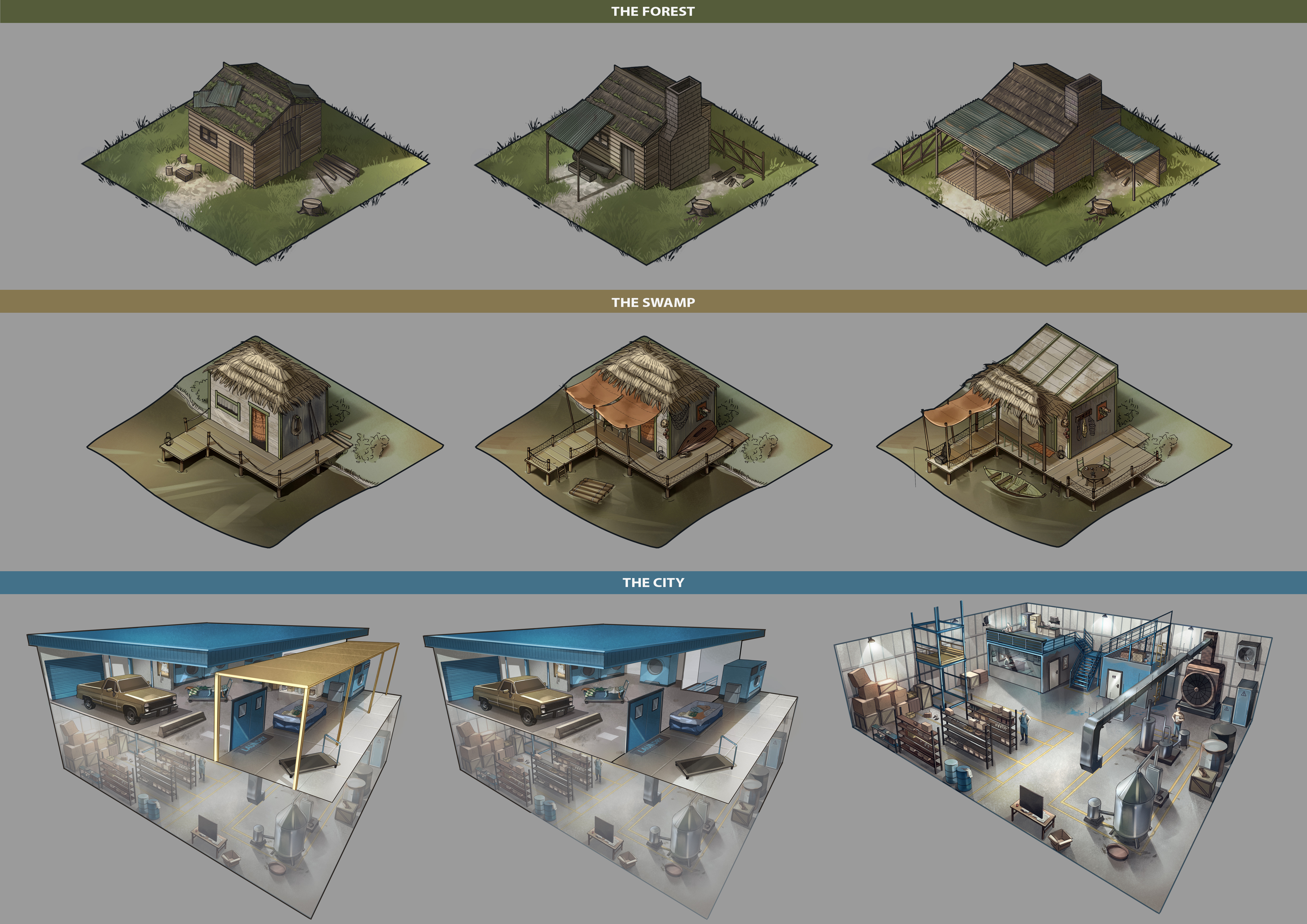 *) Moonshine Inc, a different set of base's comparison, concept art

Of course, the police could not be expected to stay behind. And so a wild development of car technology began, with the bootleggers customizing their cars and police trying to match that, all while the general progress of the industry was producing more and more powerful machines and technologies (Edmund Fahey, a famous bootlegger, even claimed that some companies created stronger car tires especially for the rum smugglers). The many contraptions used by the smugglers included things straight from a modern action movie: removing all the unnecessary parts of the car so that it's lighter, changing license plates, and… using the strong moonshine as fuel, should a need arise.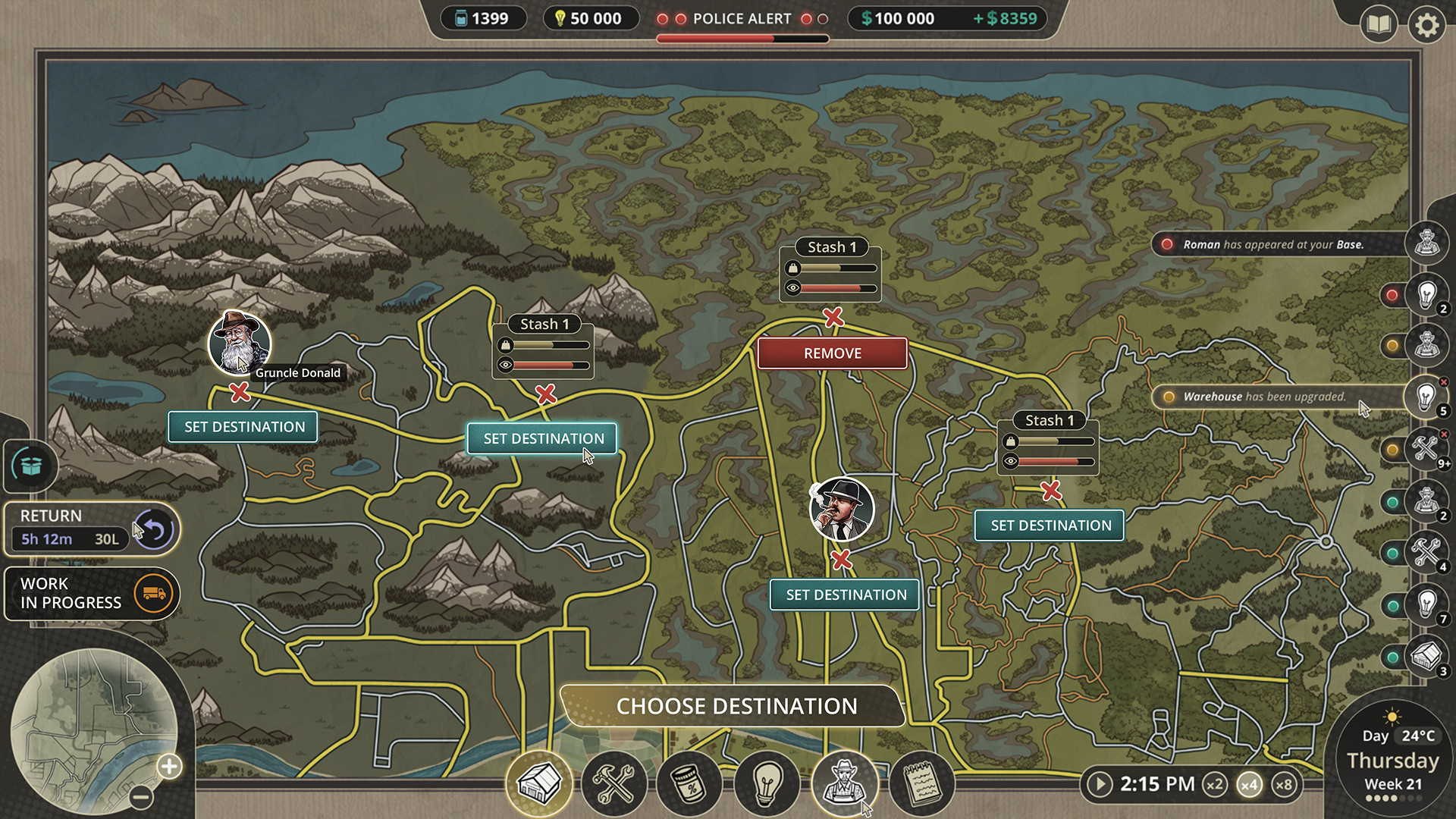 *) Moonshine Inc, choosing the destination

This interest in fast cars and their customization, taking place mostly in the South, led to a whole culture being born around it. A part of it was the idea of the so-called 'stock car' - an absolutely normal, factory-line car, adapted for driving in special conditions, such as a race or a demolition derby. And this in turn led to one of the most famous and American competitions: National Association for Stock Car Auto Racing… or NASCAR for short. And, unsurprisingly, some of the first - and most - famous champions included former bootleggers: Carl D. "Lightening" Lloyd Seay, "Rapid" Roy Hall, Junior Johnson, and many, many more…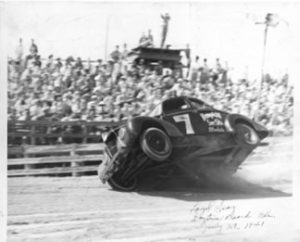 *) "Lightening" Lloyd Seay makes a thrilling turn in his 1939 "Silver Bullet" Ford, Atlanta Constitution.

As always stay with us for more #MoonshineMemoires. Stay tuned for more, because soon we will give more insight into incoming beta tests and playable demo of the game !

Meanwhile, join our DISCORD, leave your feedback and of course WISHLIST the game!

Stay with us for more #MoonshineMemoires and meanwhile please or let us know your opinions on Steam or Discord!