The party ended as horribly as it could have. Sure, you both did nearly drink yourself into a coma but Frank's demise wasn't your fault. But, as I'd said before, the investigator will find you partially responsible for your reckless partying habits. Let's try to stay calm and think about what we can do about our dear, inanimate, not-quite-breathing friend.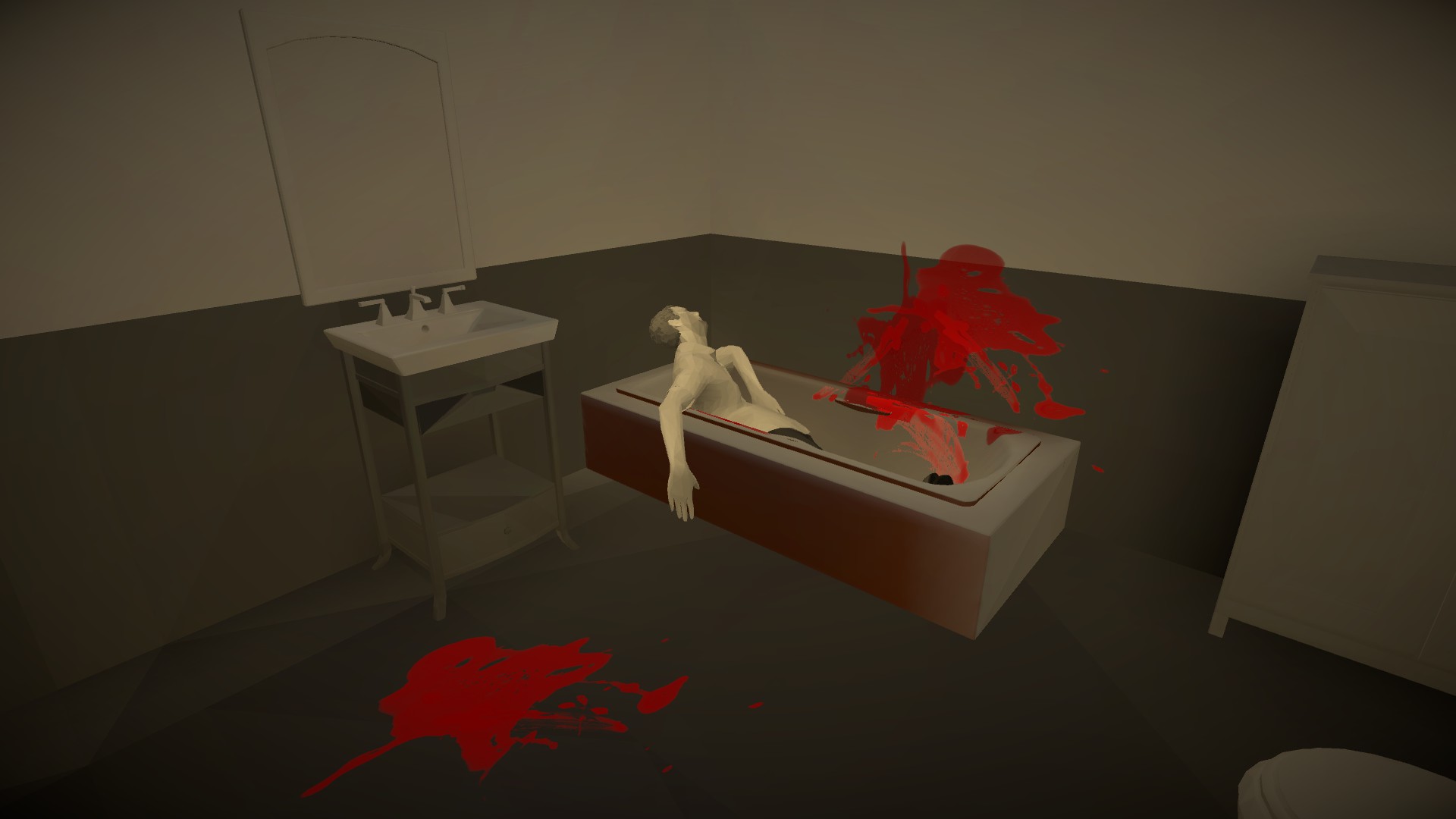 Hmm... I'm not sure how the tub is gonna work as a hiding spot but it has to do for now. We have a real bloody problem on our hands. The whole place looks like a slaughterhouse. No wonder – poor Frank cracked his cranium quite hard, which always bleeds like hell in any case.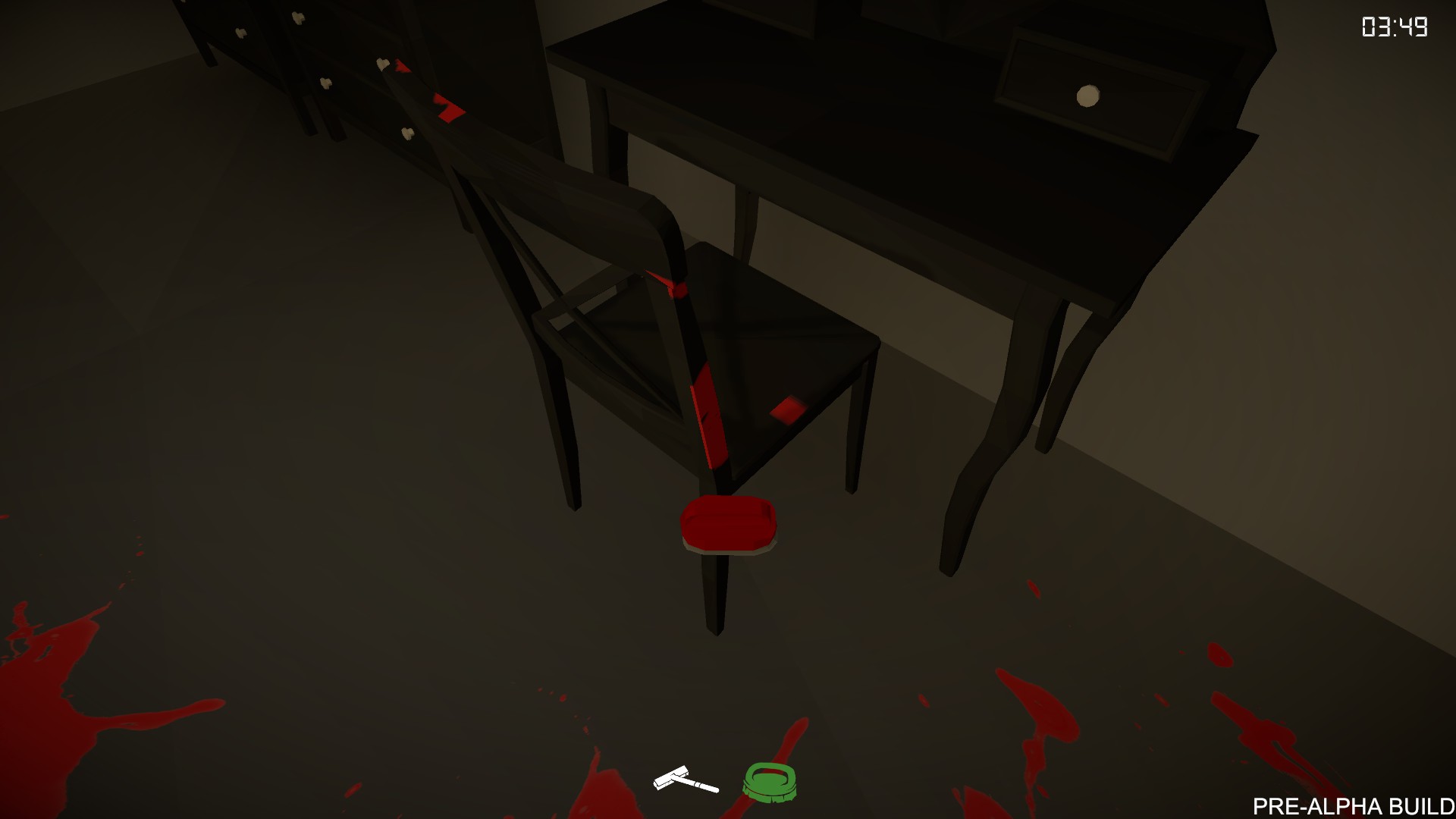 Let's check out what kinds of useful tools we can find around your apartment. Oh look... there's a brush, which will be great for scrubbing the furniture and walls and the mop will help you deal with the floor stains. Don't forget the soap in case the surfaces turn out to be really hard to clean. Oh man... did you notice the bloody trail leading to the bathroom? Next time be sure to pack the body to the waste bag so it won't bleed on the way to the hiding / disposal spot.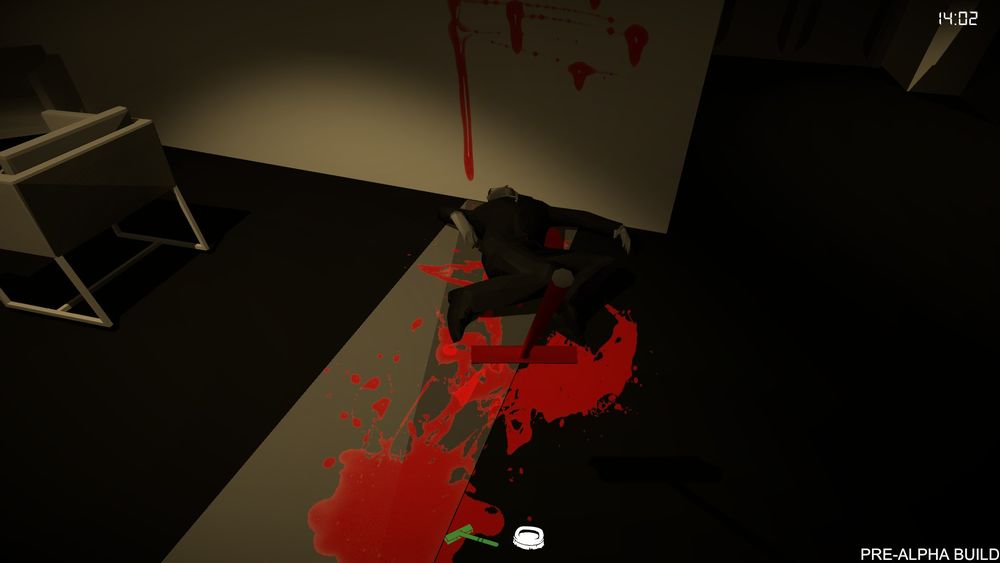 You are acting like you're hiding a dead body for the first time in your life. Hah! Yeah right, of course you are! But it was fun, wasn't it? The thrill of racing against time and the puzzle-like nature of the situation - it's kind of entertaining. Not for Frank, of course... Maybe... we could do this again… why not try to turn it into a business, what do you think? We could buy some lockpicks and some other useful tools and earn a little bit of money from unfortunate or accidental, but always lethal, situations. Hmm?
So, are you in? If so, add Body of Evidence to your wishlist so you can be up to date with all the important announcements about our little "start-up"!
Empyrean