Hello, Everyone!
Welcome to the ninth development article, on my video game Dystopia!
This week I decided to share the development process and progress of working on the living room so far, from the final concept, to the decisions made for the final pixel art, to achieve the final art, of this room in particular. I'll also be showing the initial process of getting the art of these rooms in unity.
Concept
Coming out with a concept for this room was a bit harder as I wanted a cohesive room, but two different areas I think in the end I was able to come up with something that satisfied what I had in mind for this room in particular.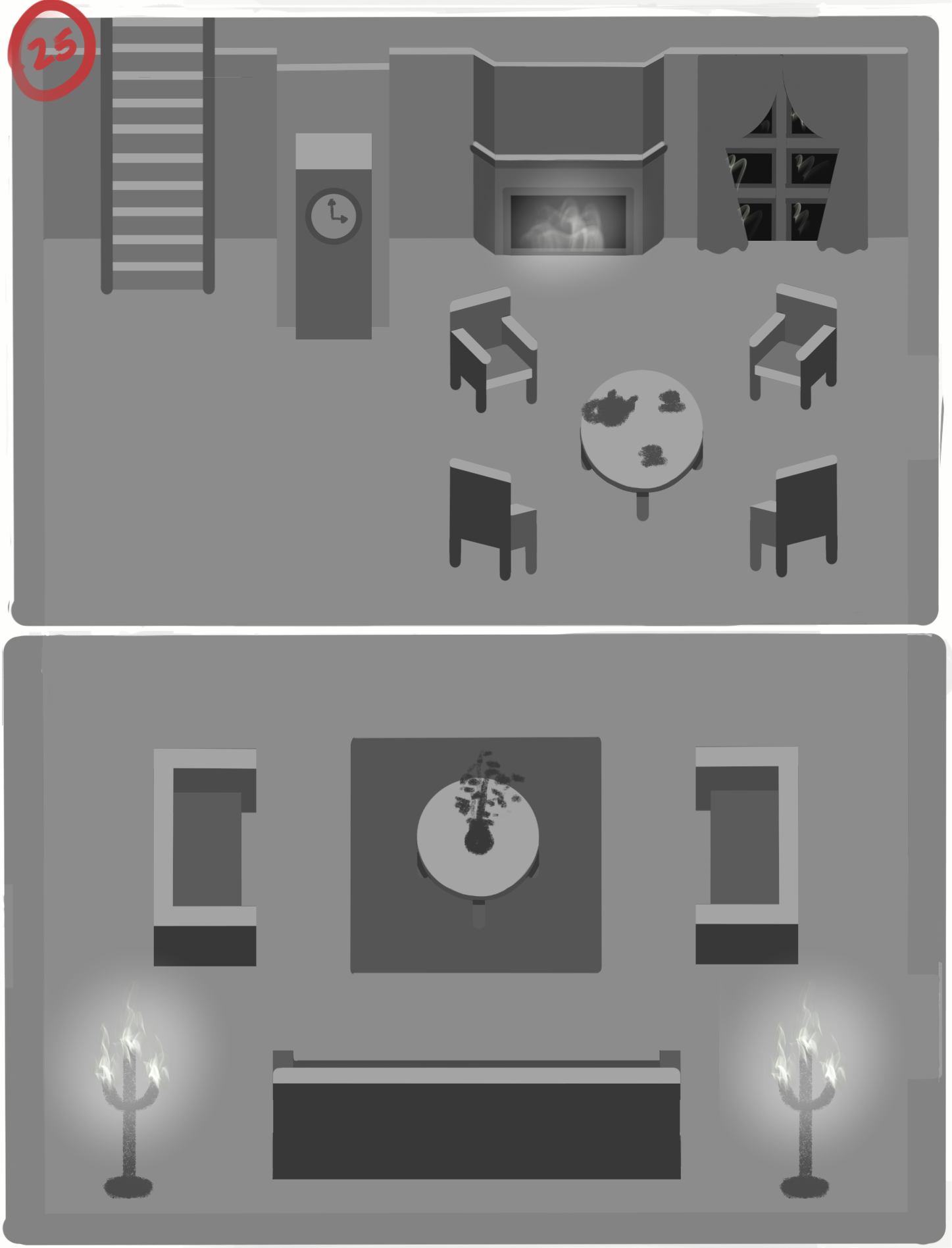 Final Room
The living room was by far the easiest room I worked on, as most of the furniture of the room was reused from previous rooms I've worked on, but to be honest the exclusive elements exclusive to this room were still a challenge to work on, mostly the different perspectives of the couches and the clock, at the back of the room, in the end I'm satisfied with the overall outcome, not only for this room, but the cohesiveness I was able to achieve within the four rooms for this vertical slice.

Unity
Sprite Sheet
Before starting to work in unity, I divided the rooms backgrounds in tiles and also every single element into different assets, to in the end build a sprite sheet to be used to assemble every background in unity, it was quite a challenge to get a somewhat well organized sprite sheet, but in the end I got quite satisfying one, compared to the mess that was, the first sprite sheet I tried to organize, so yeah...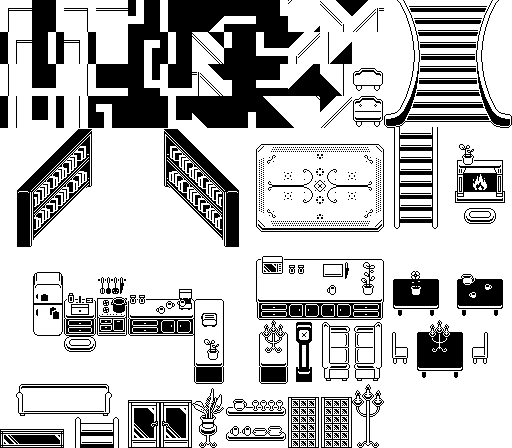 Rooms
It definitely was time consuming to build all the backgrounds in unity and although I still have a lot of work to do, I think they're coming out okay, I've built each one in a different scene and now I just need to start programming some stuff and get my characters animations ready!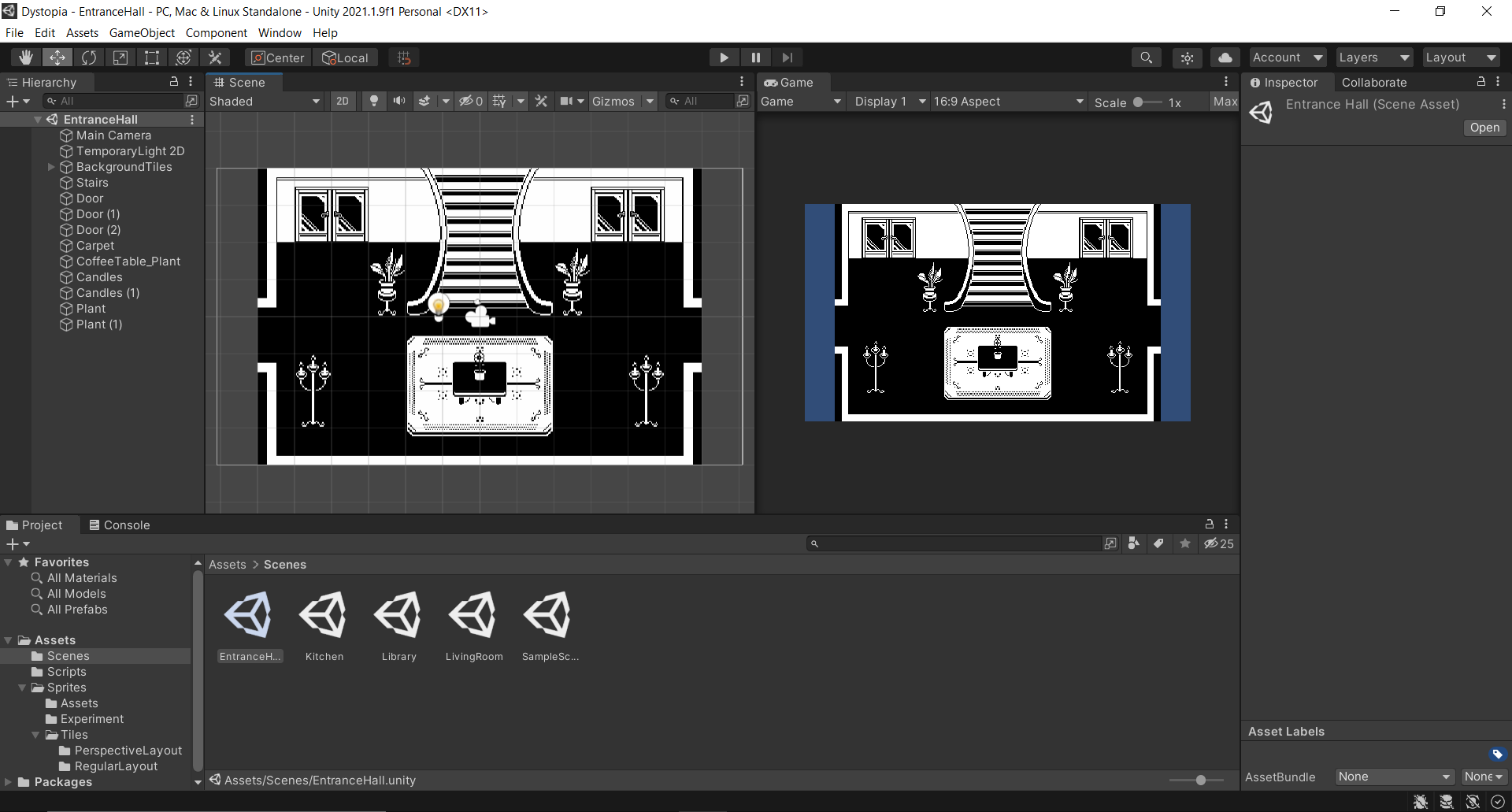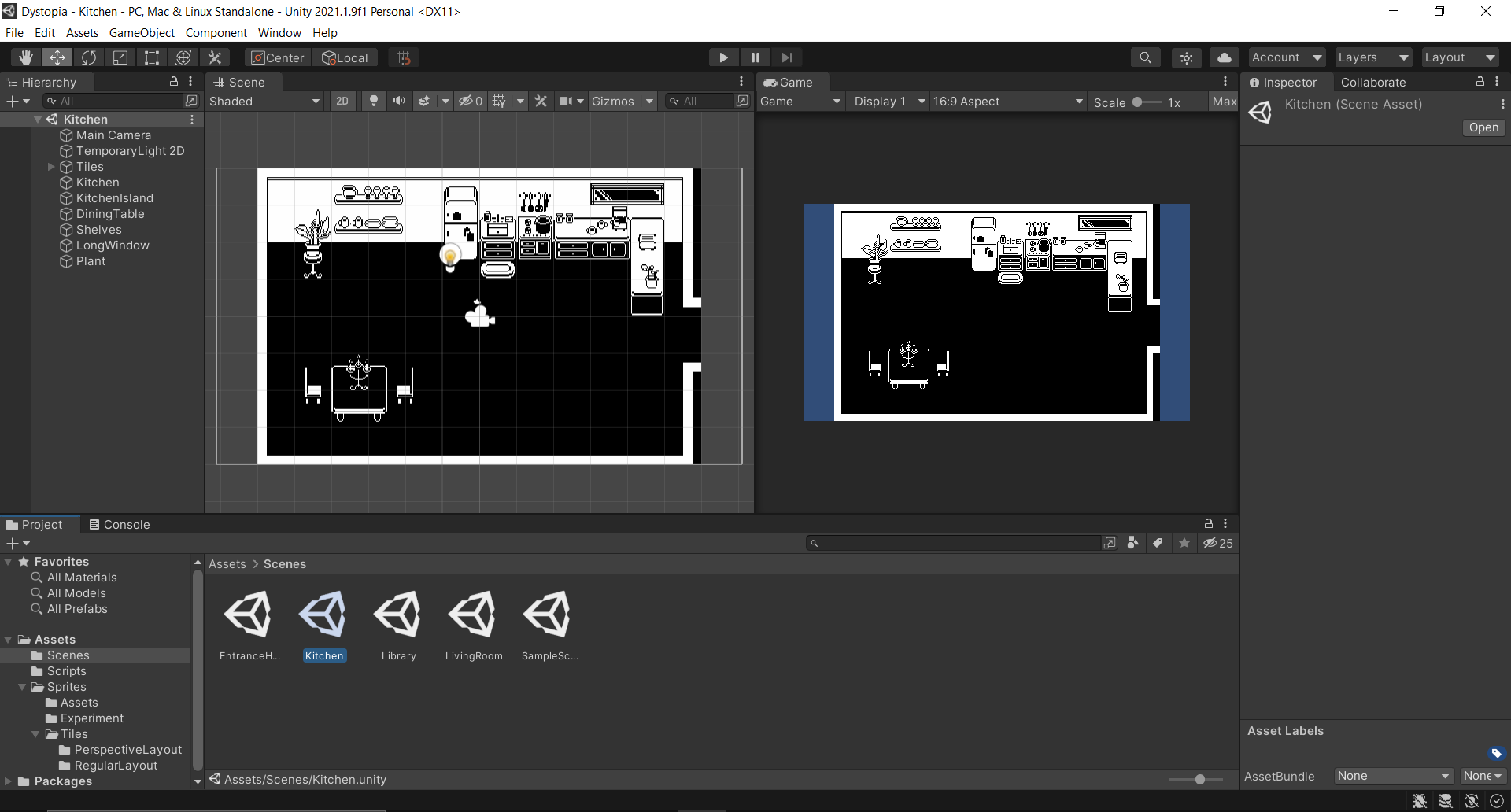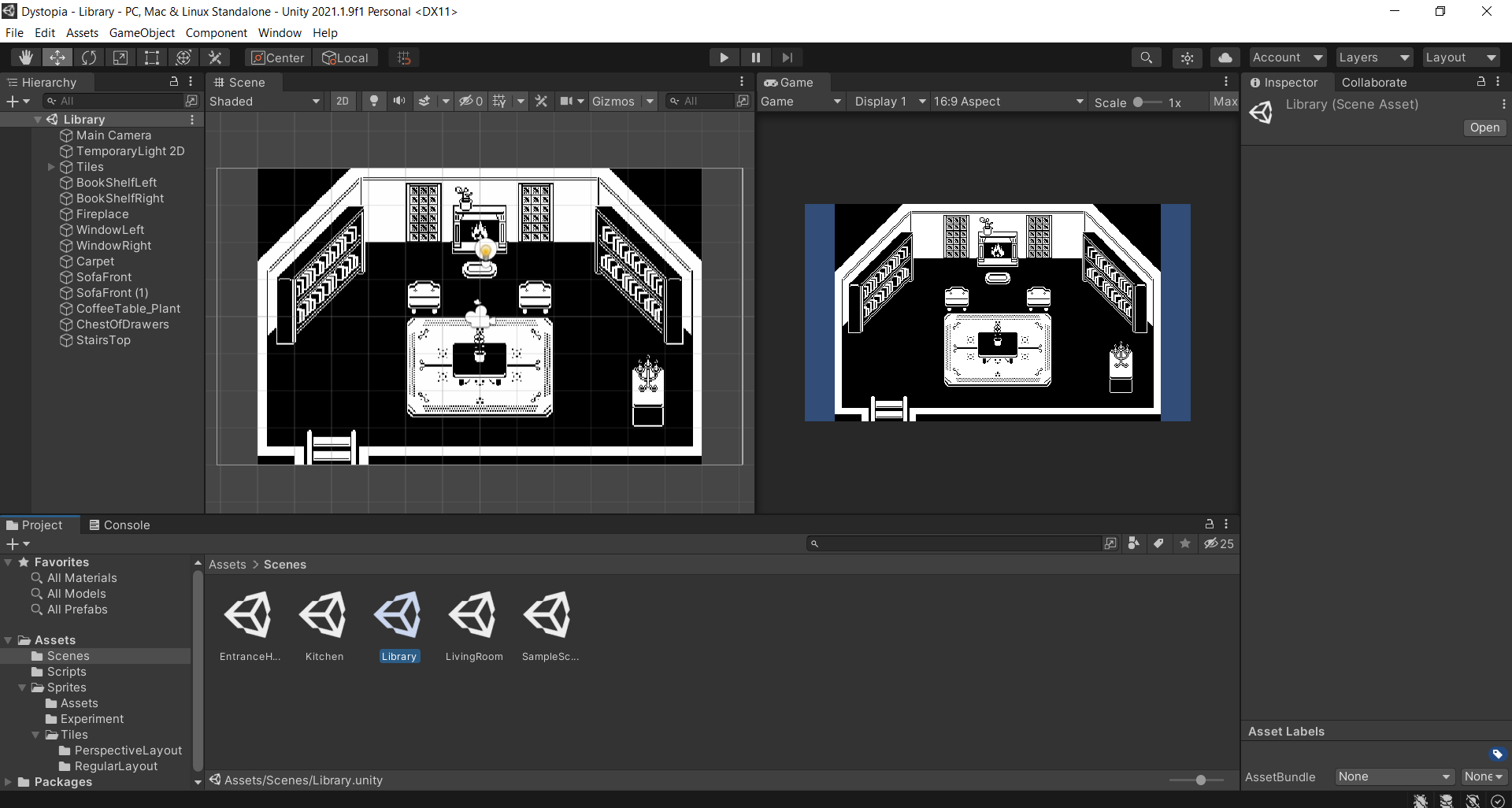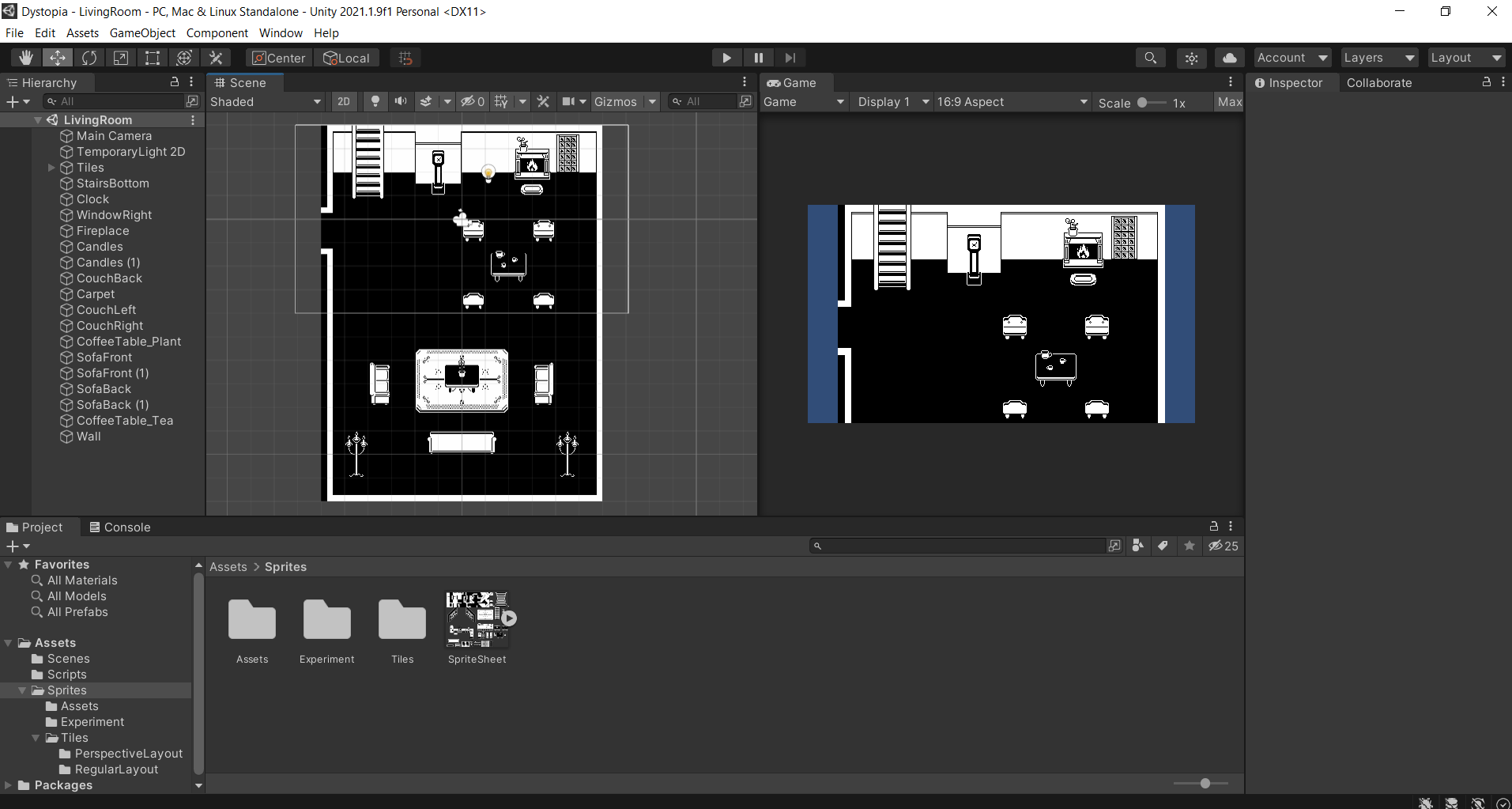 Alright, hope to see you all next week with a new blog and more exciting stuff in the works!