Hello, Everyone!
Welcome to the seventh development article, on my video game Dystopia!
This week I decided to share the development process and progress of working on the kitchen room so far, from the different versions of the space, to the final version, with a closer look on some of the elements, made to achieve the final art, of this room in particular.
1st Version
The Kitchen will be the second room to be presented in the game, for that reason I decided to work on it after the Entrance Hall, this way I was able mostly follow the style I studied in the beginning for the bullshot, but now with a better defined style that I just needed to match, so both rooms until now have a more cohesive look, with good balance between a super simple art style and a super detailed and complex one.
Although I've previously worked on concepts for this room as well as some level design to take into account, it was still pretty hard for me to work directly into the final art with it, has I still had to make a lot of changes to keep the space not only good art wise, but also playable enough.

2nd Version
Upon finishing the kitchen I decided to still add a few more elements and change a few others, as I want to create a good kitchen ambiance and not just empty furniture, this way I was able to come up with a better version of the kitchen with a lot of elements associated to it, that kind of end up giving it its own "personality"!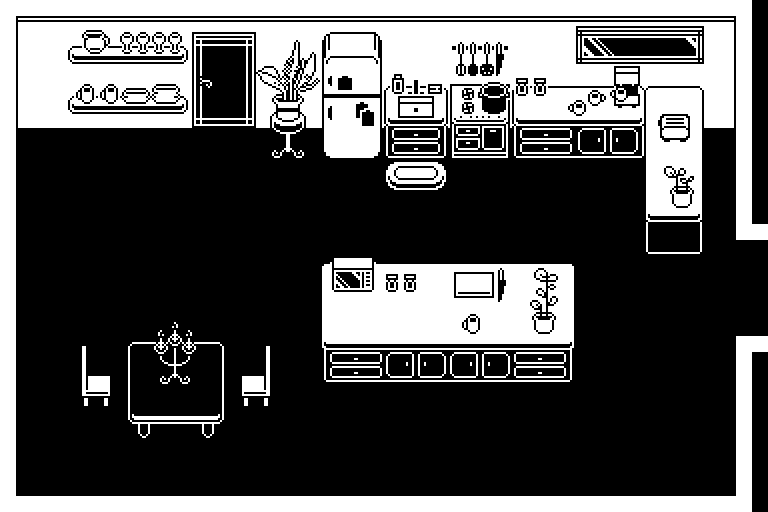 Closer Look
Kitchen Counter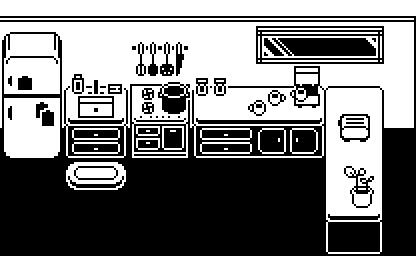 Kitchen Island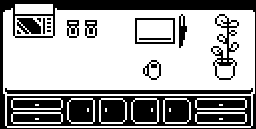 Kitchen Table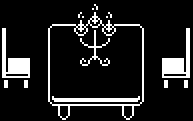 Storage Shelves

Alright, hope to see you all next week with a new blog and more exciting stuff in the works!