Hello, Everyone!
Welcome to the tenth development article, on my video game Dystopia!
This week I decided to share the beginning of the creation process of a poster for the game, as this week I got a strike of inspiration to get back to drawing after what might have been half a year of art block, and I got to be honest, it feels nice to be back to illustrating after a long while!
Concept
For the first thumbnail I focused a bit more on giving a more spooky and grandiose vibe with the help of a more detailed and enormous gate, with a few Victorian looking decorative ornaments in the first plan and a bigger scale tree, compared to the ones in second and third plane, accompanied with some graves, while in the background I thought on a big scale mansion, all this combined with the small character in the path, help with giving emphasis in the inferiority of the character contrasted with the haunted mansion.
For the second and third thumbnail, I went for a more open environment, which allowed to have a more open and fresh view of the mansion, an important element I wanted to highlight in the poster, for a bit more ambiance I also added a couple of trees in different background plans, for a better depth feeling and just like the first thumbnail, I tried to emphasize the superiority mood given by the mansion in contrast with a fragile character, in this case i did it by playing around with different dimensions, between these two elements.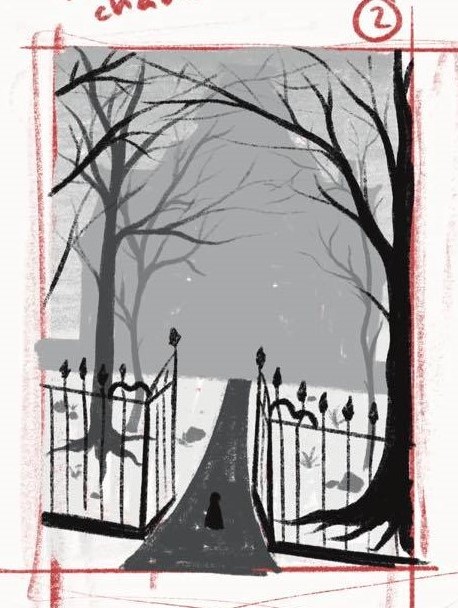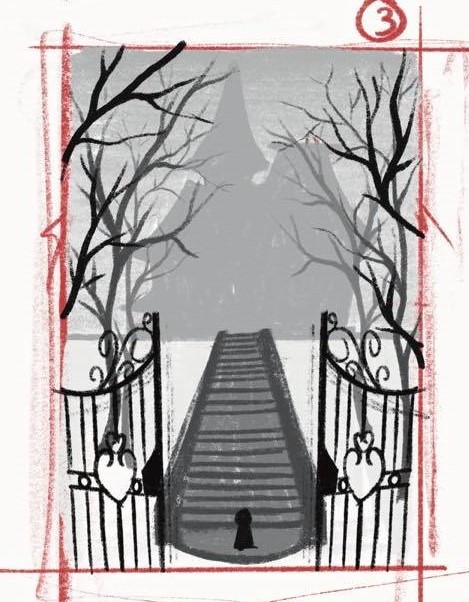 As for the fourth and last thumbnail, I tried to combine my favorite aspects of all the previous ideas I worked on, which in the end, I was able to come up with a more spooky vibe with a more dynamic composition, still maintaining my original goal for the mood I wanted for the poster.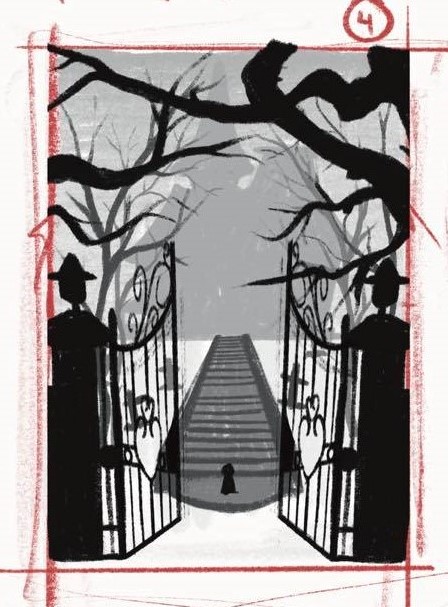 Overall Thumbnails

Alright, hope to see you all next week with a new blog and more exciting stuff in the works!