VLOG HERE!
Support Poles
In the past weeks, we realized that we did not really enjoy the planks and we wanted a tool that would be useful for attaching objects together but be fun to use at the same time. We then designed the tool that we call Support Pole.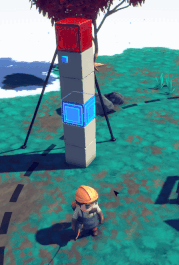 ---
Hot air balloons new physics
We did not really like the way the HAB would behave in the game recently. We found it was hard to find a good way to use them. We decided to redesign them and address their purpose. We looked up buoyancy and started recoding their physics so it would react more naturally. The main thing we wanted is for them to be able to just float in the air without necessarily go up.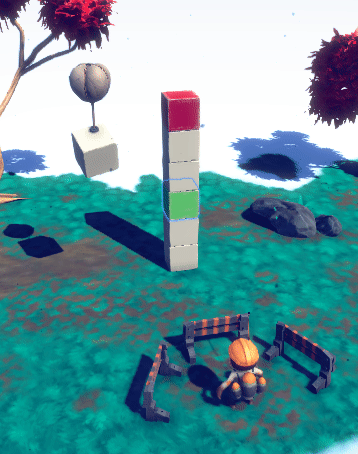 When you want the HAb to go higher, you just have tp press a key and voila. You now control how high they go.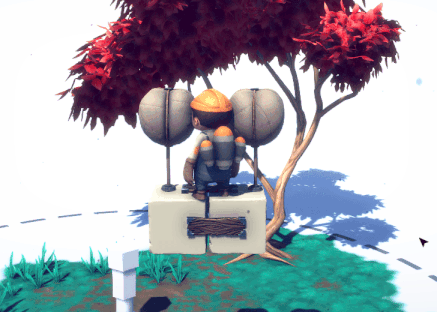 ---
New Tooltip UI
We spent some time polishing our tooltip whenever you mosue over a tool in the game. We wanted the panel to give all the information that the player need to be able to play without going back to the tutorial levels or reading too much text.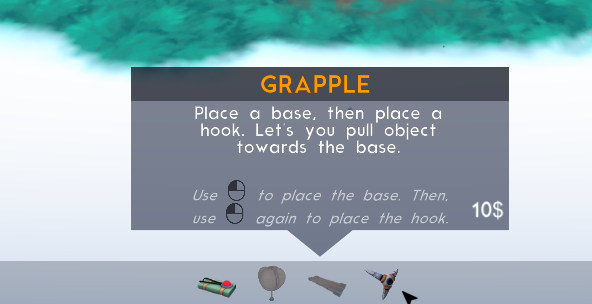 ---
New model for the Grapple hook
Well... Not much to say here. We updated the model for the grapple hook since it was just a placeholder in the last blog.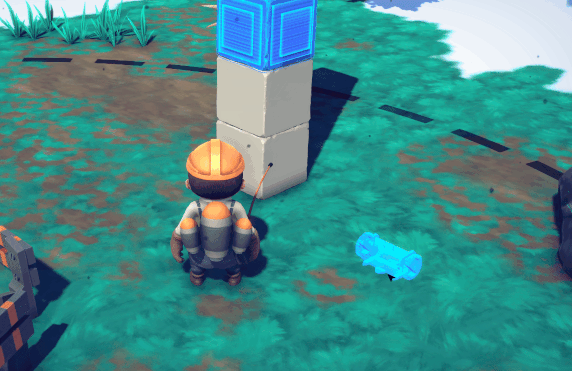 ---
Last but not least is that we are currently working on our Greenlight page for Steam. We are also working on a pre-alpha trailer and a playable build for the fans. If you'd like to play at some point, support us on our platform and support us even more when we are live with Greenlight.
Thanks!