We have been doing a lot of great work and progress in the past two weeks. Unfortunately, though, we were so busy making that progress that we did not have any time for making the Vlog this week. It is going to be back next time for sure, though.
---
Next Tuesday, January 31st, we are going to present a live demo of Cefore on stage at an event in Montreal called IGDA Demo Night. Basically, 17 indie games have 5 minutes each to do a live demo of their game. If you are reading this and live nearby, I'd suggest you come by and get a beer or two.
That event is one of the reasons why we did not have time to make a vlog. We have been so focused on getting a build ready and finishing some stuff that we absolutely wanted in there... Anyhow, here are some updates since last vlog / blog;
---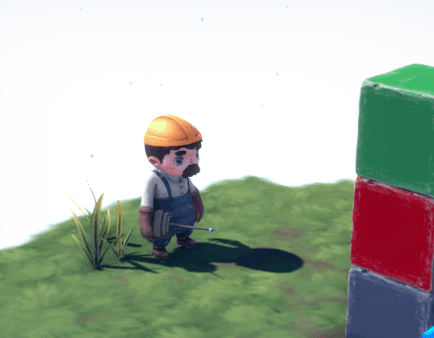 As you can see in the GIF above, we did some basic idle animations. Baro now looks around and scratches his head.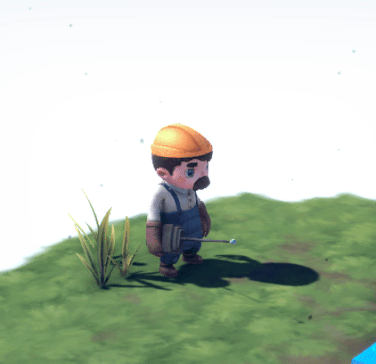 If you wait long enough watching the last GIF you will see both animations. You can probably also tell we changed his shader in engine so he pops a bit more and is a bit more cartoon looking than in the previous vlog.
We also had time to make him fully "ragdoll". That means that he is 100% gonna be affected by the physics. So whenever he gets hit, he is not going to roll like in the last vlog anymore.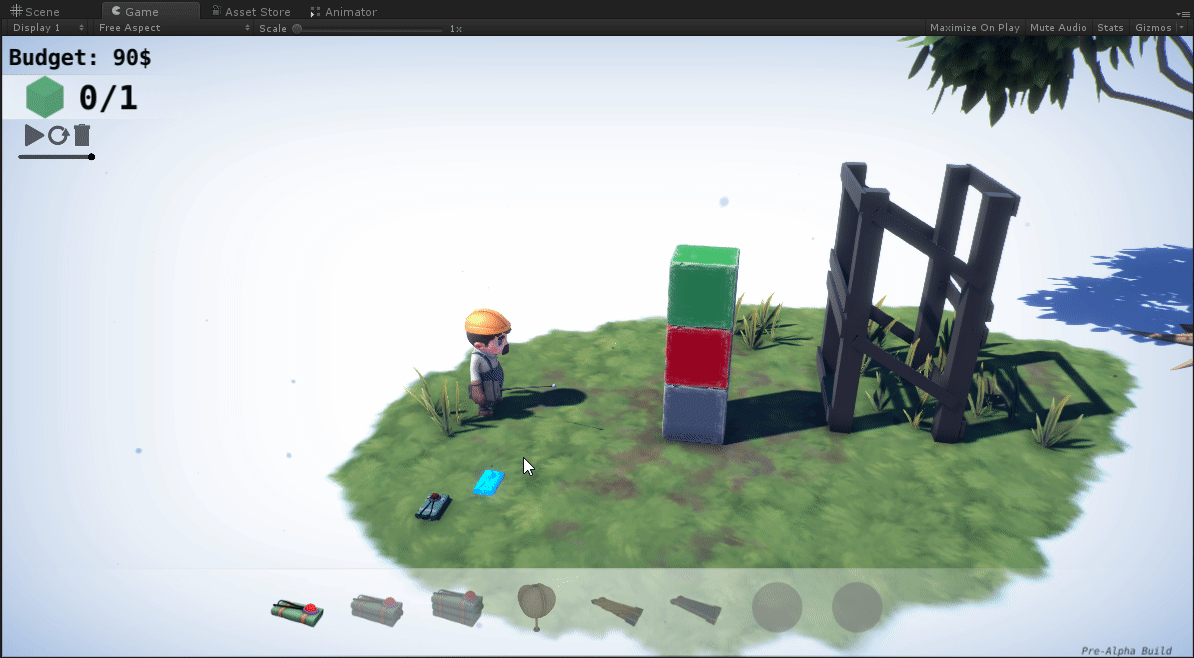 ---
Another thing we did is overhaul our UI and setting for the game. Originally, we wanted this game to be simplistic, fantasy looking. Recently, we agreed that a slight sci-fi touch was needed to bring this to another level.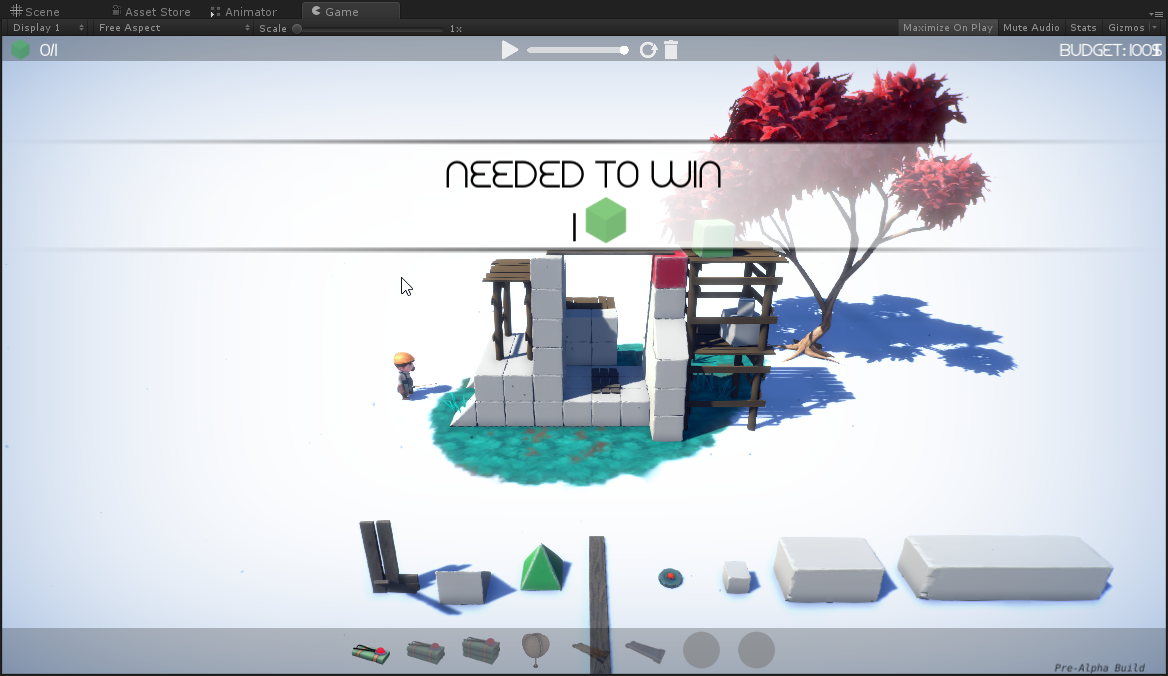 In the picture above, you can see that, first of all, we changed the color palette of the game a little bit. Instead of the foliage being green as usual, we made it a bit more sci-fi looking by being blueish and having those vibrant red trees. We also changed the fonts we had in the game for more stylized ones like the one displayed on the picture above. We also reworked the UI a little bit to have something a bit cleaner and ergonomic. Here is a screenshot of before: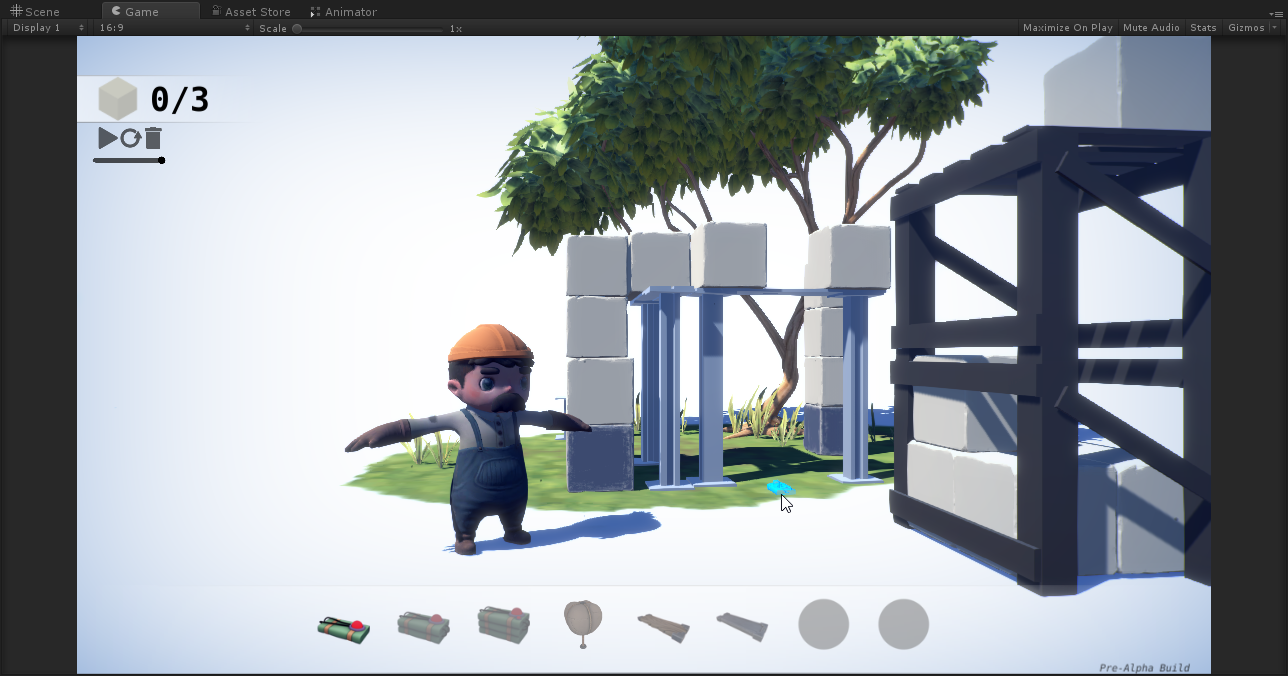 You might not be able to tell from the screenshots above but we also redesigned a little bit Baro's clothes so he has a little sci-fi touch like the rest of the art style. He now has little orange patches on his knees and elbows. We will add way more to him but for now, that is what we have.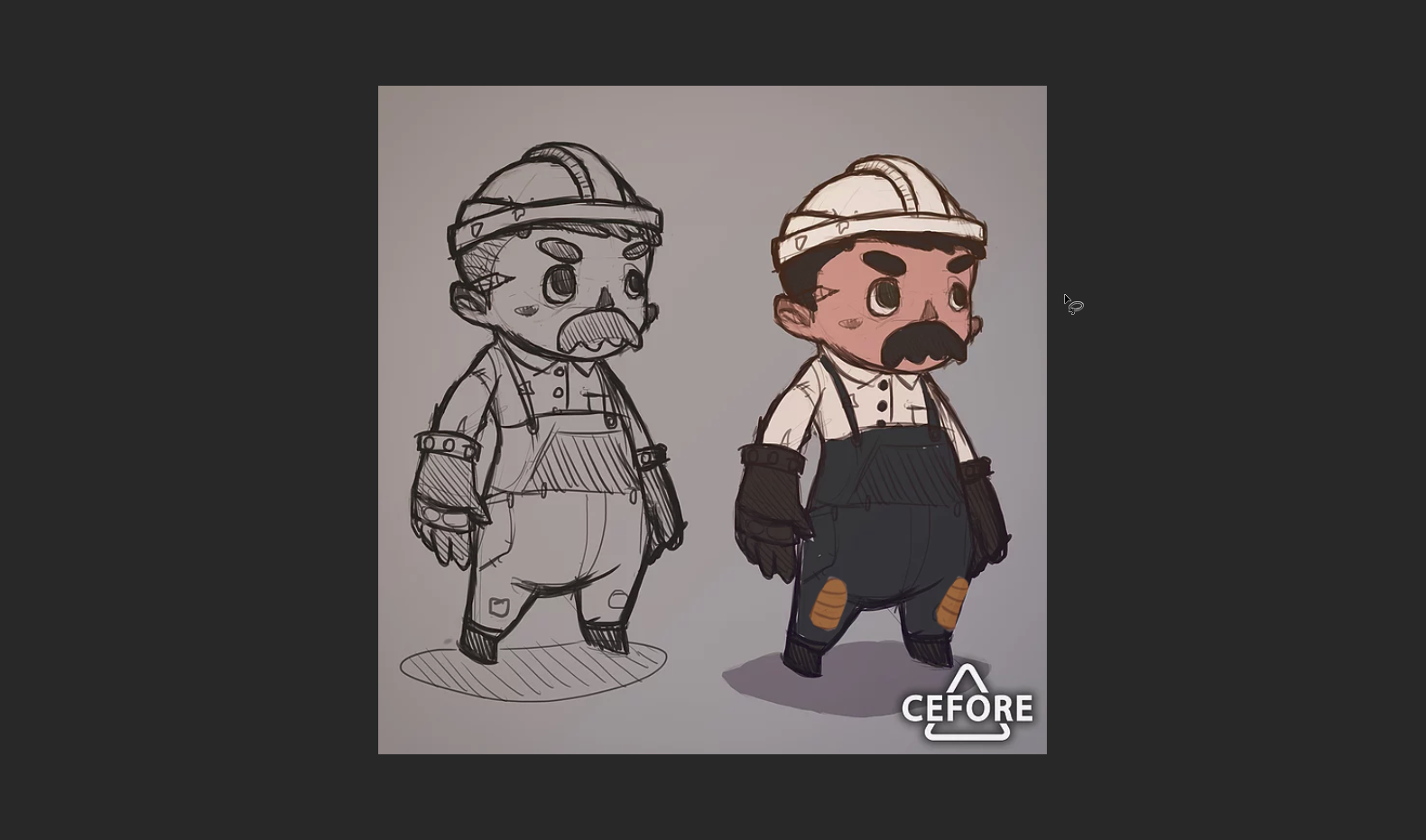 In the next vlog, we are going to make a recap of the event happening next Tuesday and talk more about the new UI, the new Budget system, the new play style and our vision for the game in general. Stay tuned in two weeks for more!

Again thanks for reading, sharing and following. See you in the next one.
As always, feel free to follow us on Facebook & Twitter.