Hey and welcome to another double blog! We've been busy once, check it out!
---
Gas Turret
LR01 has been busy making the new Ordos Gas Turret. At first we went with the Emperor BETA Gas Turret but then saw that it was out of place and just didn't feel right.
So heres a early WIP of the new version.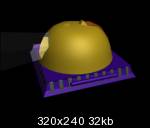 ---
BFD_IceCold
LR01 has also updated the underground infantry middle section of BFD_IceCold! I think it looks great, see for yourselves.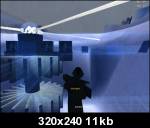 ---
BFD_Da'Ja_Sada
I have finally got a playable version of BFD_Da'Ja_Sada, all that it needs now are buildings and terrain fixes!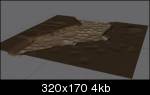 ---
Atreides Mongoose
Awhile back LR01 modelled us the Atreides Mongoose, he is now giving it a base texture!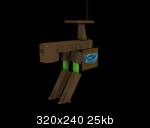 ---
Staff Members
Some of you may know, some might not. But Venom775 has left the team and the modding community for an unknown amount of time due to joining the army.
We here at the Battle for Dune team wish the best of luck and hope that he makes it home safe and sound.
ChAoS has recent joined our team as a rigger! So everyone give him a nice big welcome!

---
Team Notices

I have been busy with job hunting, mapping and recently started to learn how to building model!
cnc95fan is busy with Scud Storm and Battle for Dune.
LR01 is at school but working on our Gas Turret.
gtp0rong is at the end of his term and will be working on our HUD again.
ChAoS is rigging up the Atriedes assault rifle!
---
Thats it for another blog, see ya next time!