After many hours of work, the Allied IFV is now done! There will be more IFV turrets on the way as we add more infantry and higher levels of technology to the game. You can expect to see Yuri IFVs driving round insta-gibbing any infantry that get too close as well as Chrono Legionnaire IFVs which will have a better version of the basic Legionnaire's weapon at the expense of not being able to chronoshift. I personally cannot wait for the best IFV that ever graced RA2; the President IFV. When you put President Dugan into an IFV, the player will have access to an incredibly deadly vehicle that fires modified Prism beams to decimate enemy units.
"But OWA, does this mean Dugan will be buyable and in the purchase list? That's just silly!"
We aren't putting Dugan in the purchase list, but he may pop up in themed mission maps if we have a little spare time on our hands. The Dugan vs Romanov grudge match is simply too tempting to pass up on.
Anyway, let's stop talking about this sillyness and get to the images.
This is the basic IFV that every player gets when they purchase it. The rockets are pretty good against most targets and have a basic guiding system. when you have a technician in an IFV, you will be unable to change to a custom turret. This is because technicians are not deemed worthy enough to warrant their own fittings for the IFV. Technicians should stay in the base and repair structures, so IFV turrets are granted to more combat-worthy units.
Combine a GI or Conscript with the IFV and you get this awesome bolter turret heavy machine gun turret which is effective against infantry and (suprisingly) structures. This turret isn't bad against light vehicles either, but it doesn't really work against heavier targets.
The Repair IFV is a great support unit that is given to the player when they combine an engineer with an IFV. this version of the IFV can repair friendly vehicles in the field, so teamwork is needed when using this unit effectively. Clever usage of an Engineer IFV can help Allied armour divisions gain an advantage over Soviet units.
The Guardian IFV is available to the player when they combine a Guardian GI and an IFV. The Guardian IFV is much like the Rocket IFV, but with one main difference. This IFV is specialised in taking down big targets such as Apocalypse Tanks, Kirov Airships and other heavily armoured vehicles. Due to the anti-armour warheads that this IFV uses, it is not very effective against infantry or buildings.
The main reason behind the Rocketeer IFV not being made is the fact that Rocketeers have their own form of transport strapped to their backs. Players using the Rocketeer will have no need for vehicles because they technically ARE their own vehicle. This also gets around some pesky combinations which could have proven to be imbalanced (Rocketeer + Harrier anyone?).
The SEAL IFV not only serves as a quick transport for the Navy SEAL, but it also boasts the best anti-infantry weapon of any other vehicle in the game. This weapon is to be feared amongst the ranks of soviet infantry. However, this IFV is completely useless against buildings and vehicles, making it fairly fragile.
When the soviet Flak trooper gets his hands on an IFV, he gains an incredibly powerful anti-infantry and anti- air weapon which will make the allies wish they were more careful with their vehicles. this IFV has a better Flak Cannon than the Flak Track, that makes it all the more worthwhile.
One of the more interesting Soviet IFV combinations, the Tesla IFV is essentially a mini Tesla Tank. After the events of Red Alert, the Soviets scrapped a lot of their old Tesla Tanks to make way for the new generation of Soviet weaponry. However, in several war factories around the world, it is rumoured that the Soviets have been re-tooling Allied IFV technology with their first generation Tesla Tank technology; making for a fearsome combination that will make any Allied veteran shudder. Combining a Tesla Trooper with an IFV will provide a nostalgic blast from the past.
The craziest of the three unique Soviet IFVs is the Ivan IFV. This dynamite launching vehicle makes Crazy Ivan live up to his name. We decided to differentiate this IFV mode from the RA2 version a little bit so that Ivan and the Cuban Terrorist's IFV modes weren't identical. Primary fire throws out dynamite bombs whilst secondary fire will retain Ivan's original mini-demo truck superdeath attack.
For those of you who haven't used an IFV before; here's a quick guide on how the IFV turret change will function in game when AR is released.
Step 1: Get in the IFV as you would with any vehicle.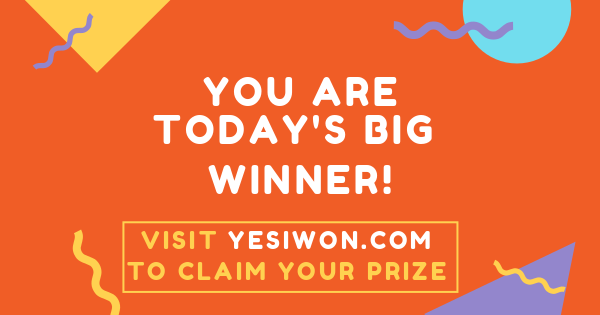 Step 2: Push 'Q' and wait as the IFV turret is changed.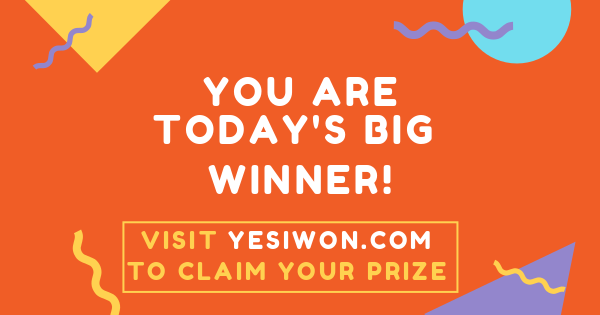 Step 3: The IFV turret has now changed, the new weapon is available (you can also push 'Q' again to change back to the Rocket IFV).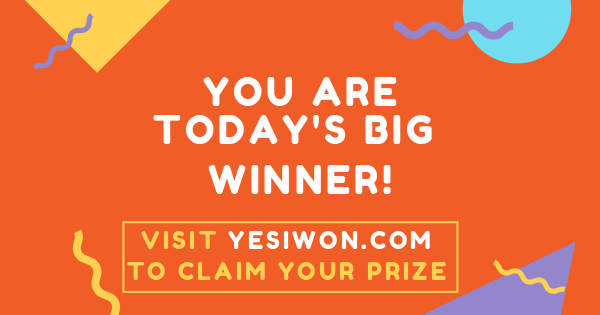 This mechanic has been put into place to pre-empt something called "turret spamming". This is basically when you can insta-switch IFV turrets to make your battlefield role change stupidly fast. If a limit wasn't enforced, players would be able to change their turrets quickly; allowing them to change weapons stupidly quick. E.G. You are engaging Kirovs in a Rocket IFV, but you see a few Conscripts running up to you. You switch to the Gun IFV (because you have a G.I.) and kill them quickly before switching back to the Rocket IFV to engage the Kirovs again. Enforcing this time limit, stops the IFV from becoming overpowered. IFV users will have to think on their feet about what turrets they will need to use for what situations and plan accordingly. The IFV is unarmed whilst it is changing weapons, so it cannot fire back if you decide to change turret in the face of the enemy.
Keep this in mind when piloting an IFV when AR is released.
For those of you who are fans of camouflage, we're not going to disappoint. Guy with a wrench has textured the IFV to account for four camo patterns. This also accounts for all of the custom turrets as well, so they won't look mis-matched on the field, pretty cool eh.
Anyway, here's some pictures of the different flavours of Rocket IFV ingame.
The Allied Nighthawk Transport is a massive helicopter that is capable of carrying infantry to and from the front lines. It is equipped with a minigun that is effective against soft-skinned targets such as infantry, Terror Drones and Flak Tracks (if they don't fire back that is). The Nighthawk can carry 5 infantrymen into battle, so it is useful for providing mobility to the Allied infantry forces. Despite being a helicopter, the Nighthawk is built in the war factory and ascends through the giant roof-doors to present itself to the buyer. The Nighthawk is tough, but in AR pilots will need to keep their wits about them because Flak Cannons are an air unit's worst nightmare (especially for one as big as the Nighthawk).
Here are a few screenshots of the Nighthawk ingame. Ric unwrapped this beast and Guy with a wrench did a great job of the texturing work; along with dtrngd who rigged it up!
Guy with a wrench has been a really busy guy recently. He's textured up the Prism Tower and it's now in game and working with dapnaul88's Prism Tower charge-up scripts. This means that Prism Towers function EXACTLY like they did in Red Alert 2. When one tower sees a target, it will relay the other towers for a firepower bonus. This means that the Allies start off with a strong defence that gradually gets weaker as Prism Towers are destroyed.
Here is an image of the Prism Tower in game.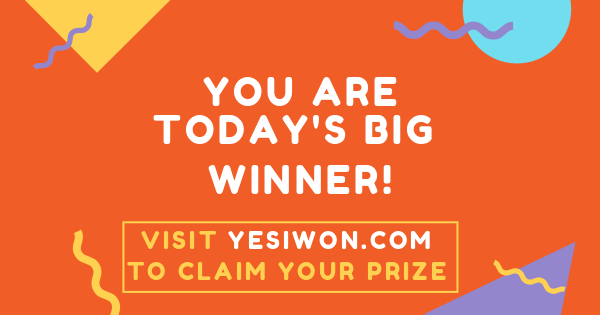 Mirror Force!
Thanks to dtrngd, the Soviets have a textured base! It's by no means final, but at least it helps players navigate the buildings better; unlike older test builds. Eventually, we hope to get some really nicely textured buildings that will pay the ultimate homage to Red Alert 2.
I modelled some handy signs a while back to help players navigate our large building interiors. dtrngd textured them to form the basis for this new handy system. We've taken a bit of inspiration from Team Fortress 2's 2Fort map; where specific map locations were signposted to help new players. We hope that this cool system of signposting will stop people getting lost on their first play. So far, we only have the exit sign, but more will follow.
Here's some screenshots of the new signs in action(if you can call it that)!
Recruitment
We are looking for extra staff members to join our ranks! What we are looking for in a 2d artist, is someone who:
is enthusiastic about working with the BHP Apocalypse Rising Team.
has spare time.
will be active in the foreseeable future (a.k.a we don't want you running off).
is competent at creating their own 2d textures.
is over the age of 16 (we overlook this if you are what we assess to be a mature individual. This rule is known as the TruYuri rule).
PM One_Winged_Angel with your application stating why you would like to join the team along with any past experience. Please provide example textures, if you have any.
Well that's it for this update, for the full version of this blog click here. For our forums and much more, click here.